Please feel free to share this newsletter with friends and colleagues - spread the word,
hire persons with disabilities!


---
Thank you Venatius!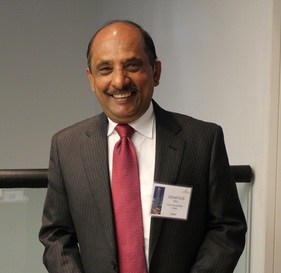 Venatius Babu has retired from CCRW as our Vice President & CFO, effective August 2015. Venatius has worked with CCRW for 18 years. He has been an integral part of the organization, and his hard work has made CCRW what it is today. Everyone at CCRW congratulates and thanks you, Venatius! Have fun with your travels!
---
Congratulations Greg and Danya!!
British Columbia's Career Development Awards of Excellence 2015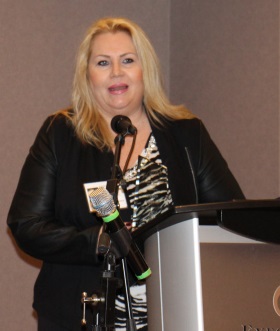 Mentor of the Year

Dayna Yelland is the Employment Coordinator for the
Partners for Workplace Inclusion Program (PWIP)
BC site, a program of the Canadian Council on Rehabilitation and Work (CCRW). She works tirelessly to help her clients move forward in reaching their vocational goals. Others often mention how Dayna is able to quickly establish rapport with her clients and ease their stress and anxiety. Her passion and knowledge of her work is clearly demonstrated in her ability to promote trust, communication and motivation with her clients to help formulate an action plan to obtaining their goals. Even with heavy caseloads, Dayna not only inspires her clients, but also her colleagues as a role model for perseverance, dedication, and passion. Congratulations Dayna Yelland, the CDC 2015 Mentor of the Year!
Lifetime Service Achievement Award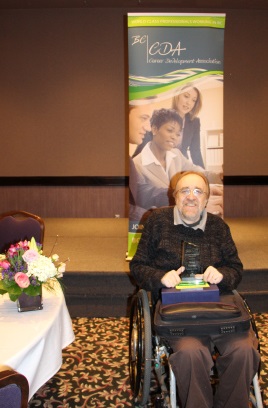 Greg worked at the CCRW-PWIP BC site until 2013. Greg has dedicated his career to Rehabilitation and Vocational counselling. He has worked with Rick Hansen to deliver education/inspirational sessions to many peers in his profession. Greg is a Registered Rehabilitation Professional, a Certified vocational rehabilitation consultant and a Certified Career Development Practitioner. For over thirty year, Greg has advocated for the special needs population. He was a founding member of the Advisory Committee for Simon Fraser University Disability Management Program. He was a part of The Vocational Rehabilitation Association of Canada – British Columbia for numerous years and was a key member of the Professional Development and Education Committee for organizing informative training events and national conferences throughout B.C. Greg has worked with the Cities of Vancouver, Richmond, North Vancouver and West Vancouver regarding building accessibility. Greg currently works to help WSBC, WCB-AB, WCB SASK, GWL and ICBC clients return to work. It is with great honour that BCCDA highlights his dedicated service and recognizes his contributions by presenting Greg Travers with the CDC 2015 Lifetime Service Achievement Award.
---
Institute for Research on Public Policy
Leaving Some Behind: What Happens When Workers Get Sick

Released on September 3, 2015, this report highlights the need for a fundamental renewal of Canada's income, disability and employment support system and calls on the federal government, and roundtable participants to champion the renewal. This report was based on a sponsored discussion by the MS Society, Canadian Cancer Society and Canadian Caregiver Coalition, on the burden and household impact of serious illness in Canada which included 33 participants from academia, think tanks, government, employers, and private insurance along with 7 health NGO's. The meeting took place this past June in Ottawa and was convened by the Institute for Research on Public Policy.
Maureen Haan, President & CEO of CCRW participated in Roundtable as a presenter with Adele Furrie discussing "Employment support: Leaving and returning to work".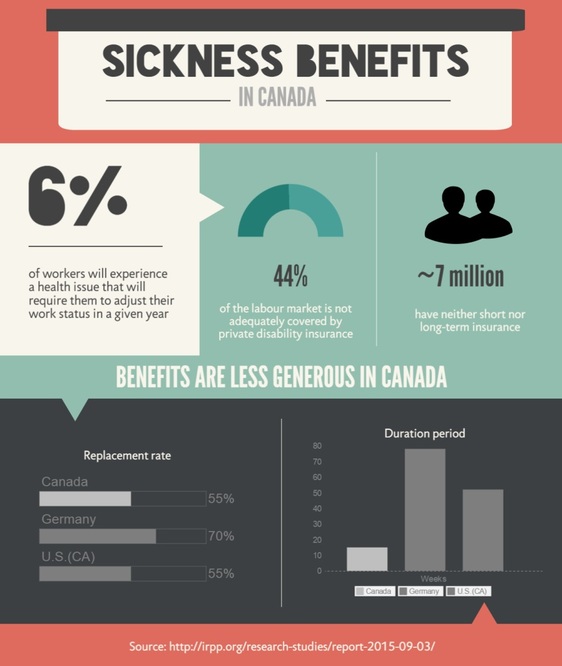 "The burdens faced by Canadians with serious illness and their loved ones need to matter to governments. This report is the first major effort to quantify the issue of employable, ill Canadians being excluded from the labour market by public policy,
" says Neil Pierce, National Vice President, Government Relations, MS Society of Canada. "
It speaks to the impacts and high cost in the billions to Canadian households, governments, and employers. And perhaps more importantly, this report's recommendations show a constructive way out of this predicament. It's life-changing."
To read the entire report, please go to IRPP.org
---
Scotiabank Toronto Waterfront Marathon
CCRW is an Official Charity Partner for 2015


CCRW is proud to become an official Charity Partner for the 2015 Scotiabank Charity Challenge!
Our team will be participating in the 5K run/walk on October 18! All money raised will go toward supporting CCRW clients and programs across the country. Fundraising will begin shortly!
We are still recruiting CCRW Marathon team members
– if you are interested in participating in the run/walk and helping CCRW fundraise, please contact Jennifer Mitchell at
jmitchell@ccrw.org
for more information.
If you cannot participate, show your love for CCRW and
support our team by sponsoring a runner/walker: Monica Winkler, Jennifer Mitchell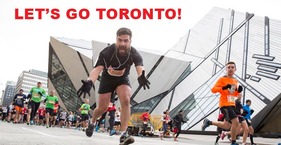 For more information go to
www.torontowaterfrontmarathon.com
, and be sure to follow @CCRW of Twitter and Facebook for the latest news and updates!
---
October is Federal Election Time - Get Ready to Vote!




A federal election will take place this year. Below is some key information on how to get
ready to vote
.
Forward this e-mail to your networks and follow us on
social media
.
Make sure you're registered
• Go to elections.ca to check, update or complete your voter registration.
• If your registration is up to date, you'll get a voter information card soon after the election is called. It tells you when and where to vote. • Registering in advance makes it easier and faster when you go to vote.
• Encourage others to register too!


Check that you have the right ID
• To vote, you will need to prove your identity and address.
• Check the list of accepted ID so you know what to bring when you go to vote.


Learn about our accessibility services
• Check our Accessibility Policy and Service Offering to find out about the tools and services available to make voting an accessible experience.


Follow us!
Follow us on social media and share our latest information.
Twitter:
@ElectionsCan_E
YouTube:
ElectionsCanadaE
Get the latest voting information and share it Check out our
Voter's Guide
to learn more about voting and the 2015 federal election.
elections.ca
| 1-800-463-6868 | TTY 1-800-361-8935
---
More About CCRW

CCRW offers employment programs for persons with disabilities in 20 cities across Canada. We also offer a Job Accommodation Service to employers for their employees with disabilities. For more information on each program please go to our Programs and Services page or contact each program by email below:
---
CCRW AODA Consultations--The Job Accommodation Service®

AODA training, policy review and development, accessibility audits and solutions.

For more information and to book a consultation, contact Nayla Farah,

nfarah@ccrw.org

or 1-800-664-0925 x 224 or visit our website at

www.ccrw.org

Call for Article Submissions!


.


If you have something that would be of interest to our readers, we would be happy to consider it for a future issues of Abilities & Enterprise, please contact

Monica at

info@ccrw.org