CCRW PRESIDENT & CEO ANNOUNCEMENT


On behalf of the Board of Directors and Staff of The Canadian Council on Rehabilitation and Work (CCRW), I am both sad and happy to make the following announcements.
After nearly eleven years as President & CEO of CCRW, Carole Barron has m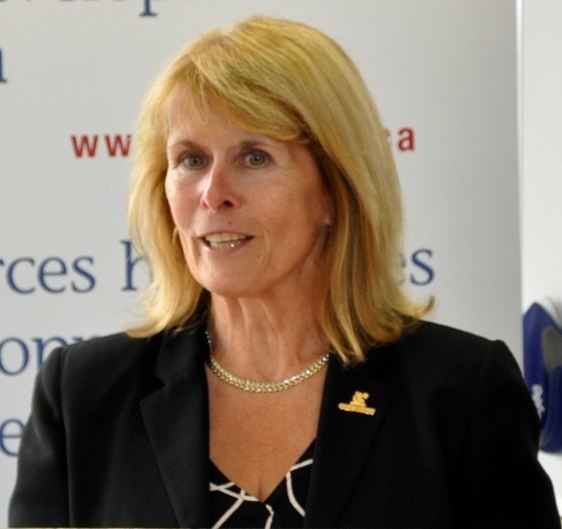 ade a decision to retire. Carole has been a pillar of strength and leadership throughout her tenure in that capacity, and she will be greatly missed. She has run CCRW like a business, by initiating new programs and services, building a large base of partners and clients, and being fiscally responsible. As a result of her efforts, CCRW has become a well recognized, strong not-for-profit institution. Carole, we will miss you.
Our new President & CEO is Maureen Haan, who is coming to CCRW from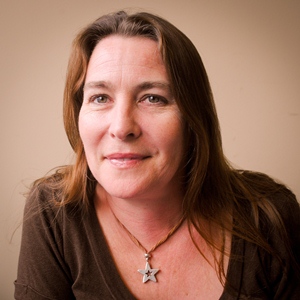 Silent Voice, a not-for-profit charitable organization in Toronto. Maureen has been with Silent Voice for twenty years, the last eleven years as Executive Director. Maureen comes with twenty two years of community service experience and is fluent in American Sign Language. Maureen has great passion for the things she does, and we know she'll be a great fit with CCRW, leading us to the next level.
Carole and Maureen have been working closely together during the transition, and Maureen is getting a great opportunity to meet CCRW staff across the country, and no doubt, picking Carole's brain along the way.
As Board Chair of the CCRW, it has been an honor and a privilege to have had the opportunity to work with Carole Barron. She is an amazing individual. And I am looking forward to working closely with Maureen Haan, who I know will be a great addition to CCRW.
Yours truly,
Bruce Smith Chair, CCRW
Maureen remarks: "It is my great honour to join the incredible CCRW team. The organization's growth over the past decade demonstrates the recognition of the worth of people with disabilities in the workforce, and CCRW's ability to lead in this employment sector. With changes in the funding landscape, there is an opportunity for CCRW to work in partnership with various employers, agencies and organizations. There are exciting times ahead, and I know the CCRW team is ready to work together to promote and support meaningful and equitable employment of persons with disabilities."


Carole give us one last wish as she b
egins the next chapter of her life:
"So long for now to all – the happy Newfoundlander in me says "long may your big jib draw"! (It means may luck attend you, may a fair wind fill your sails, May your ship keep to her course with ever favoring gales)"
CCRW Hosts Opportunities Fund Announcement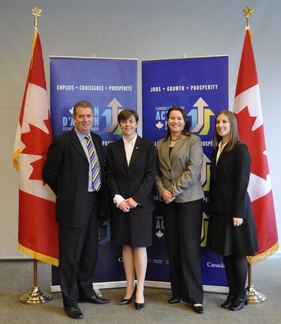 CCRW was honoured to host the launch of the Call for Proposals under the Opportunities Fund to deliver funding designed to provide work experience to Canadians with disabilities that will lead to ongoing employment in small or medium-sized enterprises across Canada. Some of the projects will increase employer awareness of the valuable contribution people with disabilities can make to their businesses and the Canadian economy.
Dr. Kellie Leitch, Parliamentary Secretary to the Honourable Diane Finley, Minister of Human Resources and Skills Development and to Canada's Labour Minister, made the announcement at the CCRW Workplace Essential Skills Partnership (WESP) office in Toronto. "To support Canada's continued economic growth, we must ensure that everyone who wants to work has the opportunity—including under-represented groups such as people with disabilities," said Dr. Leitch.
"The Canadian Council on Rehabilitation and Work has a rich history of supporting employment programs for people with disabilities across Canada. Many of these programs have been enabled through funding provided by the Government of Canada's Opportunities Fund," said Maureen Hann, President and Chief Executive Officer, Canadian Council on Rehabilitation and Work. "This announcement today will continue to support initiatives enabling the success of people with disabilities and strengthen partnerships in our communities."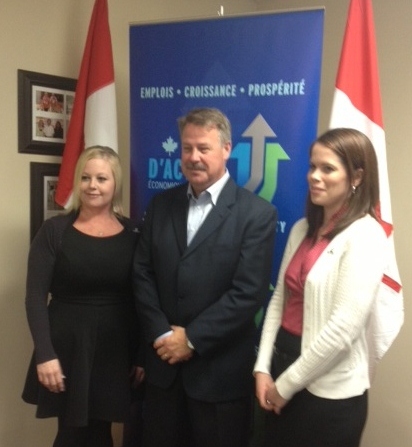 Rodney Weston, Member of Parliament for Saint John, on behalf of the Honourable Diane Finley, Minister of Human Resources and Skills Development, made the announcement in our Partners for Workplace Inclusion Program (PWIP) office in Saint John, NB.
"Our top priorities are job creation, economic growth and long-term prosperity, and we know that employers across this country are looking for workers," said Mr. Weston.
"The Partners for Workplace Inclusion Program staff are very grateful for the funding we receive from the Opportunities Fund," said Laura Anderson, Employment Coordinator for the Partners for Workplace Inclusion Program at the Canadian Council on Rehabilitation and Work. "We are able to assist persons with disabilities in Saint John to find meaningful and equitable employment. This funding allows us to enhance the employability of persons with disabilities and provide the necessary supports, such as skills enhancement and workplace accommodations, in order for them to be successful in obtaining and maintaining employment."
Organizations have until November 16, 2012 to apply. Information is available at
www.servicecanada.gc.ca
.
For more information on the Workplace Essential Skills Program (WESP), please go to www.ccrw.org/wesp
For more information on the Partnership for Workplace Inclusion Program (PWIP), please go to www.ccrw.org/pwip
Membership in CCRW


Our mission is to promote and support meaningful and equitable employment of persons with disabilities.
Our vision is to create a Canada where all persons with disabilities have equal employment opportunity.
We offer information, education, training and Internet-based services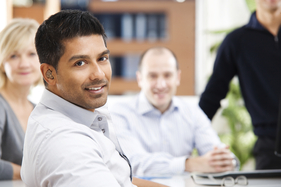 supporting the employment of persons with disabilities. We identify barriers to employment and provide solutions. We encourage all stakeholders (employers, persons with disabilities, governments, rehabilitation professionals, labour leaders and educators) to work together on the development of standards, policies and practices.
We provide leadership in programs and services for job seekers with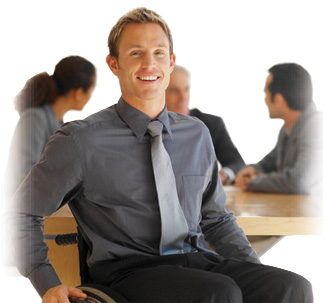 disabilities and businesses committed to equity and inclusion. We are a comprehensive information source for disability and employment resources, CCRW works with businesses of all sizes in all industries.
Becoming a member of CCRW not only gives you discounts for our programs, services and events and access to our "Tip of the Month" e-newsletter, but it also shows you support the employment of persons with disabilities while spreading the message of inclusion and equity. We have several different levels of membership from Student to Corporate.

Please consider becoming a member today.
For more information, please contact Maxima Kagoo at
mkagoo@ccrw.org
(1 800 664 0925 ext 226).
For more information about membership, please see out web site www.ccrw.org
Check us out
on Facebook!