CCRW is proud to become an official Charity Partner for the 2015 Scotiabank Charity Challenge!
Our team will be participating in the 5K run/walk on October 18! All money raised will go toward supporting CCRW clients and programs across the country. Fundraising will begin shortly!
We are still recruiting CCRW Marathon team members
– if you are interested in participating in the run/walk and helping CCRW fundraise, please contact Jennifer Mitchell at
jmitchell@ccrw.org
for more information.
If you cannot participate, show your love for CCRW and
support our team by sponsoring a runner/walker!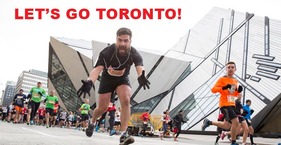 For more information go to
www.torontowaterfrontmarathon.com
, and be sure to follow @CCRW of Twitter and Facebook for the latest news and updates!