COPE eNews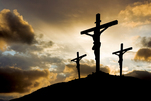 Go Fly a Kite






... & cut the string!

On one
Good Friday
, a nineteenth-century missionary to Bermuda had difficulty explaining the ascension of Jesus, so he launched a kite with an image of Jesus on it and cut the string. Kite-flying is now a Bermuda Good Friday tradition.
Bermuda Kite Fest
Unexpected Baptisms?


Pouring water on one another is a Polish Easter tradition called Smingus-Dyngus. On Easter Monday, boys try to drench other people with buckets of water, squirt guns or anything they can get their hands on. The refreshing tradition has its origins in the baptism of Polish Prince Mieszko on Easter Monday in 966 AD.
Texas Hill Burning



Residents of Fredericksburg, TX dress up as Easter bunnies, pioneers and Comanches and parade through their tiny town before setting the hills surrounding it on fire. As the fires blaze the towns' lights are lowered. The ceremony began in 1847 to celebrate the peace accord signed between German settlers and Native Americans.
OUR NEW COLUMN:

THE LIFE OUTSIDE

A Mary Heart
by A. R. Tack

Here I sit on Good Friday: Coffee in hand, dogs on the couch, and the low murmur of the T.V. in the next room. I take a brief moment to catch my breath, relax, and let my thoughts drift off to spending time with loved ones. I must admit, I'd love to do just that! But I can't. I'm on the outside. I was left behind when he was taken away.
Growing up, I never dreamed my life would turn out this way. I never hung upside down from the monkey bars, smiling to myself, thinking, "I look forward to my heart being so completely far outside of my body, that most days, I don't even feel!" Or, "I really should start saving quarters now, because that's all you'll be able to take with you when you visit." It's a funny/not-so-funny story on how I got here, but we will talk about that, another time.
Today, my thoughts stray to Resurrection Sunday, and what that day represents. As a Christian, it's a celebration of the day Jesus rose from the dead and demonstrated His divinity to the world. A day we celebrate an empty tomb, and the promise of eternal life! As a woman, I think on those things and my heart immediately aches for Mary, my Savior's mother. Mary lived a righteous life. She dedicated herself
Being Understood

by Grace Smith
Sometimes the greatest gift we can gift each other is to understand.
I understand what it's like to let go when your child marries; I don't understand what it's like to have a parent go to prison. But they do.
Across the ocean, across cultures and different economical classes; children understood each other last summer. Camp David of the Ozarks runs a summer camp program just for children of prisoners. Each week of camp last summer, children of prisoners wrote notes and sometimes even full letters, to children of prisoners in Uganda, Africa. While some of the American children had a hard time opening up about their story with their counselors, they opened up a little more in the notes to the children in Uganda. Having someone who understood made so much difference.
Here is what one 9 year old American girl named Hope wrote:

"Dear Cissy, my dad was incarcerated ever since I was a little tiny baby, so for 9 years. I'm 9 years old, just like you are. I'm Hope, and your parents will come out soon. Just pray to God. Love, Hope."

I love the faith of a child. She believes, so she speaks. "Your parents will come out …"
In This Issue
• The Life Outside
• Being Understood
• Taxes, Boards ...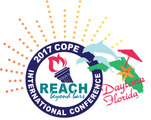 Building KINGDOM Unity

2017 International Conference
Workshop Presenter applications are in with only two spots left,
download
and submit yours today!
REST. RELAX. RECONNECT.


Fellowship Cruise

Join your ministry friends Nov. 13-18th. We will launch from Galveston, TX on a Western Caribbean adventure. $125 holds your cabin.
Be sure to provide your "bunkies" name and cabin preference.


Taxes, Boards, & More

---
COPE
682.292.8009
PO Box 740843
Dallas, TX 75374

Donate, Join, Renew, via:
eBay Shopping
GoodShop.com
PayPal
Vanco eService