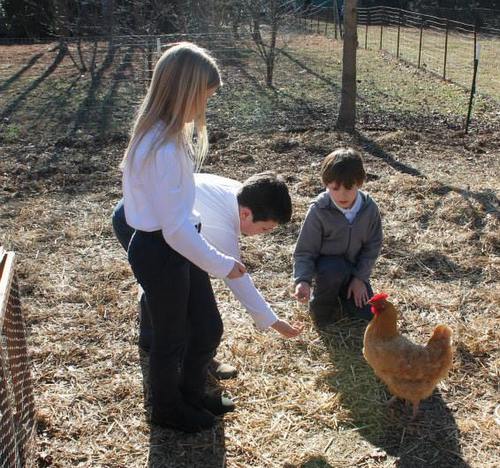 On February 3, students from Cornerstone School's
Eco-Eagles after school environmental education program visited Cedar Hill Enrichment Center.
In addition to learning about our goats and chickens, the children also explored and learned about the center's labyrinth, meditation gazebo, red wiggler worms, solar oven, and hand-built adobe oven.
"The kids obviously loved meeting and feeding the goats and chickens," said Denise Carleton of Reaping Nature who runs the Eco-Eagles program at Cornerstone. "While having fun they also got to learn about these animals' earth-friendly qualities."
View the photo album of their visit
Read more about their visit
We love to have school groups come visit us here at Cedar Hill. Give us a call at 770-887-0051 f
or tour information or to discuss tailoring a program specifically for your group.
---
Dig Deep Into Essential and
Medicinal Herbs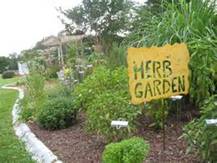 A Four Part Series: Monday evenings 6 – 9 PM
March 24, March 31, April 7 and All Day Saturday
(9:30 AM – 4 PM) April 12
Certified Herbalist Jean Schilling and permaculturalist & homesteader Jeff Steigerwald have teamed up to teach about herbal cultivation and use in home environment. This four part comprehensive workshop includes lecture, plant identification, wildcrafting (making herbal teas, salves, and tinctures), starting herb seeds, planting and caring for seedlings and an herb walk through 10 acres of woodlands as well as pasture space.

A variety of herbs such as lemon balm, mint, plantain, calendula, thyme, oregano, sage, rosemary, borage, and dandelion and their uses will be discussed. This course will also focus on the importance of healthy soil and pollinators and caring for your herb garden using the principles of permaculture as our framework.

Space is limited, pre-registration is required. Several people have already signed up - be sure to reserve your spot today!