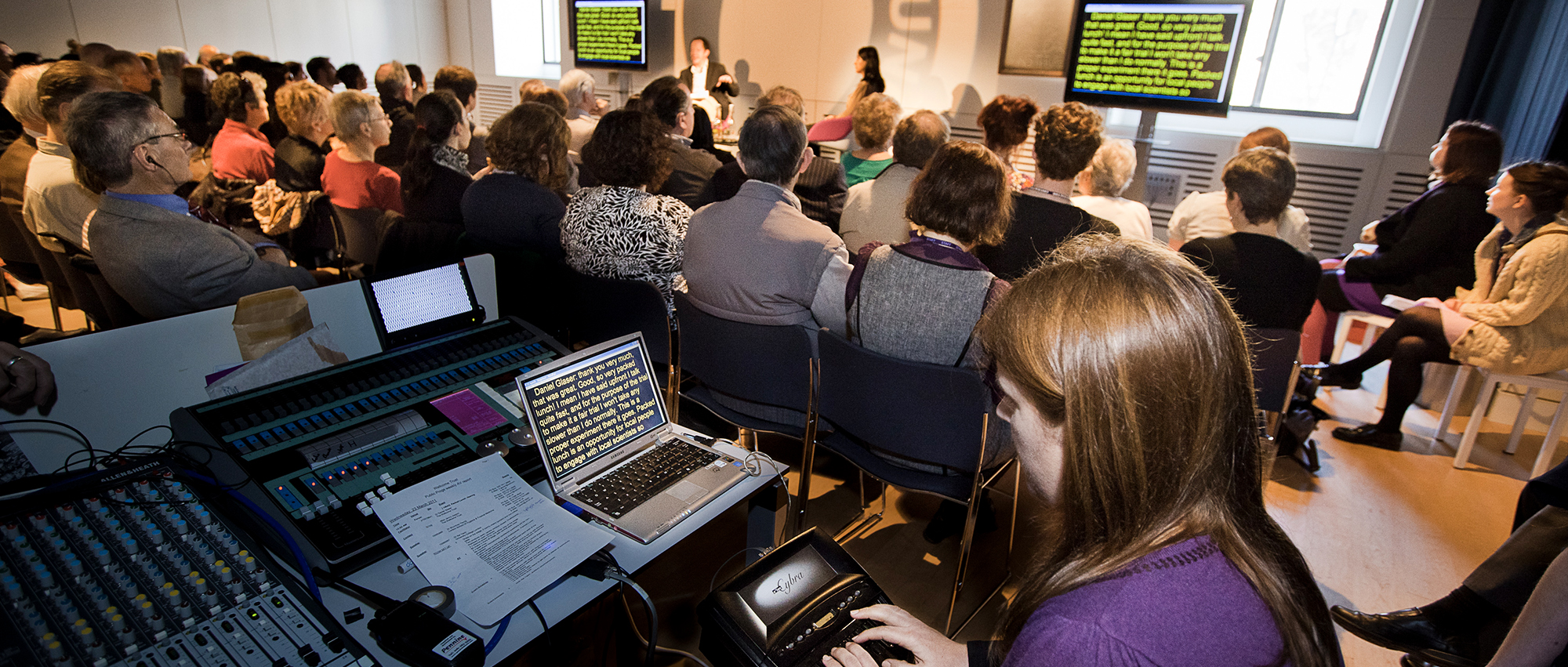 Introducing "Stagetext working with MyClearText"
Stagetext are pleased to announce we will be working with MyClearText in our delivery of live subtitles across the arts and culture sector.

The agreement will see MyClearText delivering live subtitling services to a number of Stagetext's existing arts clients, including for talks and tours at museums and galleries. The new arrangement will allow Stagetext to focus more on securing new clients, widening awareness of all our services, as well as advocating for stronger access in more venues.





L

eaving u

s a gift


A gift in your will is a special and personal way you can continue to support access to the arts.





National Lottery funding


We have been awarded funding to develop our work with volunteers and the user Panel.





Subtitled Festival Talks




There are events for every interest being live subtitled at this year's Edinburgh Book Festival.





O

pen Air Theatre




See this mean green monster musical in Regents Park's Open Air Theatre this summer

.




Gleaming with Menace


Take the tour of "Pricely Daggers in the Oriental Armoury" at The Wallace Collection this August

.





Our

Training

at Guildhall




Thanks to all the students who took part in the Stagetext led training at the Guildhall School.





More from Stagetext
Talk |
T
he Art of Caring
:
London - Royal College of Nursing - 16 August
Theatre |
Evita (Tour):
Plymouth - Theatre Royal - 18 August
Talk |
Tony Adams: Edinburgh - Baillie Gifford Main Theatre - 19 August
Theatre |
Macbeth:
Stratford-Upon-Avon - Royal Shakespeare Theatre - 23 August

Support Stagetext
Each year we rely on the generous donations of our supporters to raise the £200,000 needed to maintain the level of work we do.

If you believe everyone deserves to have access to the arts please donate to Stagetext today – because captions speak louder than words.