Get Involved!
You can be part of the solution by supporting our programs.
---
Support local foods in school cafeterias with the purchase of a RVF2S t-shirt!

If you would like to buy a 100% organic cotton, made in the usa t-shirt to support our programs let us know or order online. T-shirts are $15 - $20 sliding scale. Childrens 2 - 12, unisex Adult S - XL Women's cut too S - XL
---
Special mention and thank you to our stellar volunteer crew who made this fall so smooth for RVF2S and all the kids visiting farms;
Gina & Dave Heckley, Beverly Fety, Lucretia Weems, Amber Tidwell and Laura Lake.
Thank you!
---
Learn More...
Visit our website to find out more about RVF2S and our programs.

Hello,
RVF2S has been very anxious to share the results of our recent fundraiser, the Siskiyou Challenge. However, to be able to give you an accurate report we needed to wait until we were sure we had all the loose ends tended and the bookkeeping double checked. We are ready, are you ready?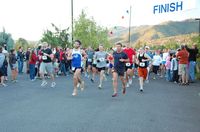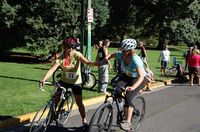 The participants of Siskiyou Challenge and Siskiyou Challenge FUN RUN, as well as the fabulous event sponsors and the gracious volunteers - all helped RVF2S to raise just shy of $10,000 dollars! We are so impressed and grateful! Thank you all for believing in what we do and contributing to the success of the event and the organization.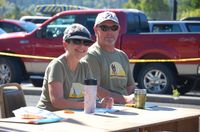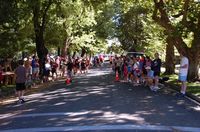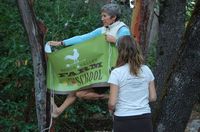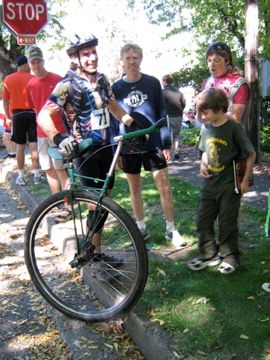 The Siskyou Challenge covered 46 miles around Ashland, had 52 teams and 192 participants as well as 59 folks who participated in the Fun Run - a great first year turn-out! The feedback we've received has been almost entirely glowing and enthusiastic. We are glad for constructive suggestions, please share yours if you haven't yet.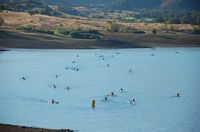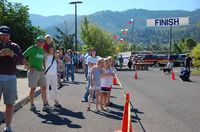 ---
Education Program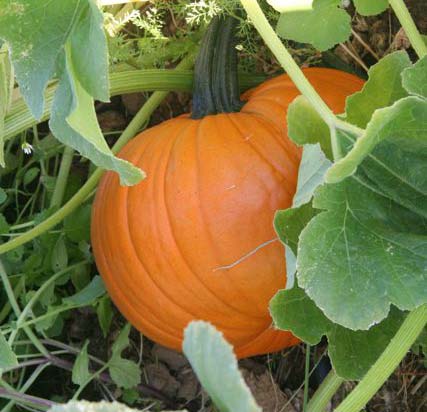 Fall has fully arrived and we have more student
s
scheduled to visit our farm sites and take part in our school garden programs than ever before. Students are learning about where their food comes from and preparing farm-fresh meals to enjoy together! If you would like to be involved in our fall programs, we could use your help working with students, guiding pumpkin tours and supporting school gardens!
Contact Melina Barker to find out more about volunteer opportunities.
We continue to be a resource to Jackson & Josephine County schools who would like our support in their cafeterias. We are looking ahead to the next growing season and will be taking some time this coming winter to introduce food service folks to farmer folks so they can talk about their needs and capacipty to further the connections of direct purchasing and preparing farm-fresh meals.
We share a couple photgraphs from the student involved corn processing in the Grant Pass school district - awesome!!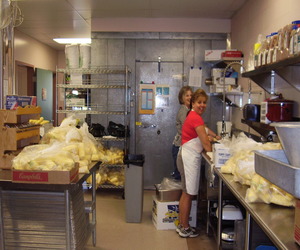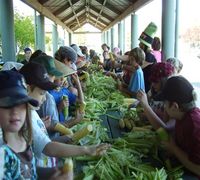 and engaging in the local food
& farm movement!