RVF2S t-shirts make great Holiday gifts!


Local delivery can be arranged, shipping elsewhere in the USA is included with your purchase.
If you would like to buy a 100% organic cotton, made in the usa t-shirt to support our programs let us know or order online. T-shirts are $15 - $20 sliding scale. Childrens 2 - 12, unisex Adult S - XL Women's cut too S - XL
---
Wish Lists -
If you have any of the following that you could donate to our organization, we'd sure appreciate it and be happy to provide you with a receipt for tax purposes. Thank you.
Office Supplies
file cabinets
book shelves
scanner/printer/copier
chairs
storage bins
bulletin/white board
Kitchen Supplies
Large mixing/serving bowls
Serving tongs

Propane BBQ with side burner
Propane hot water heater
Sturdy harvest baskets
Tablecloths
Kitchen cabinets/shelves
Outdoor tables
Hand washing sink
Cloth dish & hand towels

Garden Supplies
Kids garden gloves
Shovels (adult & child size)
Hand spades
Seeds
Wheelbarrow/garden carts
Hand clippers

Other
Digital camera
Art supplies
---
Learn More...
Visit our website to find out more about RVF2S and our programs.

Greetings,
Winter is often a time of rest in the farming community. Winter break also provides a pause in the school year. These seasonal respites allow RVF2S time to evaluate our programs and the effectiveness of our organization.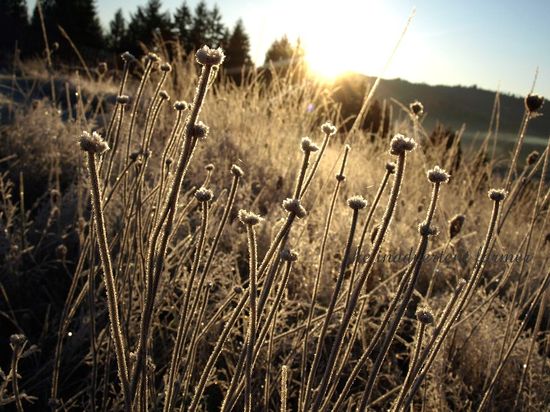 We are very proud of our work and the efficient, lean operation of our organization. We are becoming increasingly aware that we could boost our productivity if we were to have an office space that is neither on a farm nor in the homes of staff members.

We would like to appeal to you for your support in this move to bloom. If you are aware of any low-to-no rent options, please let us know. Rental rates are very reasonable and there are several modest spaces available that would suit us. If we knew we had consistent and predictable income to cover the expense of an office we would be thrilled. This has prompted us to set up a secure online recurring gift option that allows you to give as little as $5.00 per month. Making a recurring donation is an easy way to give that allows more of each dollar to go directly to stewarding our organization and programs, as well as our hoped for office space because it means less administration time to process donations. If just 30 people committed to $10/month our rent would be covered! RVF2S is a non-profit organization and all donations are tax deductible.
We are also very happy to receive your one-time donations! Your gifts translate into on-farm programs, school gardens, increased local food served in school meals and are an investment in our local economy.
$500 Enrolls one class in our Digging Deeper Program; a school year of farm & garden activities
$200 Sends one child to a week of RVF2S Summer Camp

$100 Funds one class trip to a local farm for a 4-hour Harvest Meal

$75 Supplements the purchasing of farm direct produce for school lunches

$50 Buys seeds and starts for a school garden

$25 Covers one preschool Pumpkin Tour at a local farm
We are so grateful for all the support we receive in the community; all our committed volunteers, the businesses who helps us thrive, the individuals who contribute and every enthused child, teacher and food service person who we have the pleasure of getting to know through our programs.
T h a n k y o u !
---
Education Program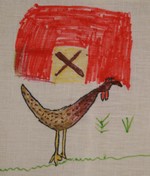 RVF2S is seeking School Garden Coordinators in the Ashland School District. One position is available at each of the schools currently participating in RVF2S programs. The position offers a $300 stipend; funds for these positions are available through a grant received from the City of Ashland. Coordinators would ideally be parents or teachers. Coordinators will insure that their school garden is maintained and cared for throughout the year.
Coordinators would also work to facilitate student and parent involvement in the garden. One position is available at each of these schools; Walker Elementary, Helman Elementary, Bellview Elementary, John Muir School and the Ashland Middle School. Contact Melina for the full description of duties, qualifications and terms. Application deadline is January 15th.
RVF2S is happy to be working with Thrive (The Rogue Initiative for a Vital Economy) to present a Farm to Instruction session at their upcoming annual
Food Connection
. RVF2S will summon food service staff and farmers to participate in the workshop being designed to create strategic activities to increase purchasing, production and promotion of local products. Identifying and reducing barriers is essential to increasing local foods in school meals.
if you have questions please
contact Tracy
, RVF2S's link to the school cafeterias.
Rogue Valley Farm to School has had a fabulous year, we hope you all have as well.
Cheers to the New Year !