This year we are expanding the party at ScienceWorks to be an all-inclusive
Fun Run & Harvest Fest
. A celebration of healthy kids, healthy race participants, a healthy environmental, and a healthy local farm economy. With activities at the new SOU Center for Sustainability too.
2014 Siskiyou Challenge
Costume Competition
SC sponsor, Piccadilly Cycle has assembled a panel of extremely fashion-conscious judges to evaluate the costumes based on originality, craft, and team spirit.
The Costume Competition will happen directly following the 7am pre-race meeting, the winners will be announced at the 1:30pm race awards.
---
Community support is the key to our successful programs. You make the difference, please share with us in owning the accomplishments of Rogue Valley Farm to School.
We would really like to grow our recurring gift option as a little ground in which we can plant with certainty each month! Making a recurring donation is an easy way to give that allows more of each dollar to directly benefit our programs. This option allows you to give as little as $5 per month, you may increase, decrease or suspend your gift at any time.
It is so nice to have enthusiasm for our programs expressed in all the ways you all do, thank you!

RVF2S is a non-profit organization and all donations
are tax deductible.
Salutations,
How incredibly lucky are we to live in this ravishingly rich place where vegetation types range from the temperate rainforest of the Coast Range, to fire dependent oak savannas of the Cascades and the Siskiyous. Where we can all be greenhorns and gardeners carefully tending the soil, seeds,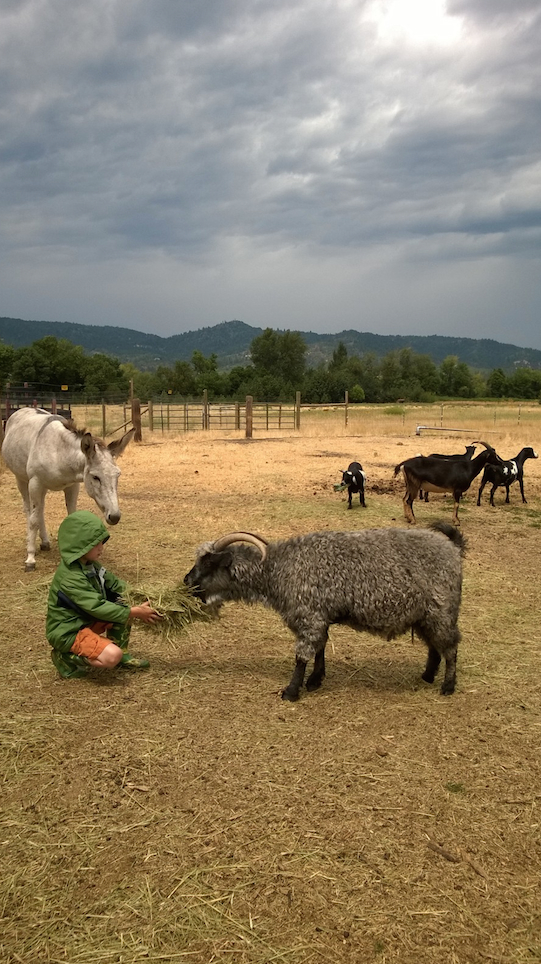 watersheds, animals and each other — so we can all be fed, so we can all blossom!
Come as you are, join us, we would love to have your child in one of our upcoming camps; we'd love to have your help at our on-farm programs, in school gardens or in the office; we'd love to see you involved with the Sisikiyou Challenge; we welcome your donations to support our programs; and we have a few positions open for the perfect applicants.
---
Projects vary by age, you can expect lots of exploring the natural environment in and around the farm, harvesting the ingredients for their group prepared lunches, preserving, homesteading skills, sciences projects, crafts and more!
More information & registration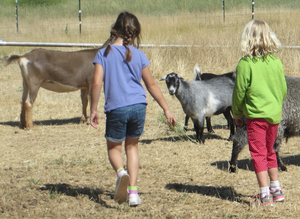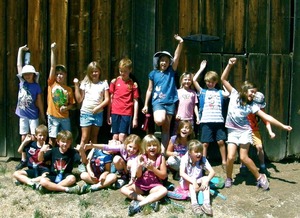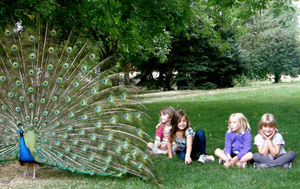 ---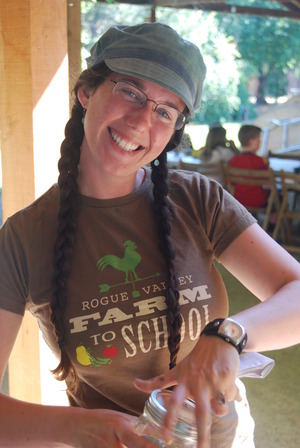 The success of RVF2S programs is hugely dependent on support from our wonderful
volunteer
base, as well as the service given by those who participate in
AmeriCorps
and
FoodCorps
. Service members are with students on farms, in cafeterias and in school gardens throughout the Rogue Valley. We are thrilled to double the service members in the 2014-15 school year! And to double the number of schools receiving weekly visits from a garden educator, expand our Tasting Table program and continue having outstanding staff at our Harvest Meals.
---
Rogue Valley Farm to School is hiring a support position based in Ashland. This is a part-time position with the opportunity to expand. The position is approximately 10 hours per week. Hours vary by season, and can be flexible. Some evening and weekend work required.