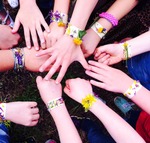 A huge thank you to all of the fantastic volunteers who lent hands this spring! With your help o
ur programs were as successful as ever, and
we are able to reach students across the Rogue Valley. We hope we see you again in the fall! The next
RVF2S volunteer training
in is September, please invite your friends!
---
Community support in many forms is the key to our successful programs. You make the difference, please share with us in owning the accomplishments of Rogue Valley Farm to School.
We would really like to grow our recurring gift option as a little ground in which we can plant with certainty each month! Making a recurring donation is an easy way to give that allows more of each dollar to directly benefit our programs. This option allows you to give as little as $5 per month, you may increase, decrease or suspend your gift at any time.
It is so nice to have enthusiasm for our programs expressed in all the ways you all do, thank you!
RVF2S is a non-profit organization and all donations are tax deductible.
---
Wishlist
~ Photographers for the Siskiyou Challenge

~
Volunteers for the
Siskiyou Challenge
~ Cloth aprons for the Phoenix High School culinary arts program.

Please
contact us
or drop items off at our office, 223 Fifth Street in Ashland. THANK YOU!
---
"I loved the taco salad we made. It was so good I wanted 100,000 more. Thank you so much"


~

Hoover Elementary School f 1st grade student
---
Upcoming Events
Rogue Valley Food System Network @ Jackson County Fair July 22-26
Did you know RVF2S is a part of the
Rogue Valley Food System Network
?
The exhibit will showcase elements of our local food system through an interactive display in the Padgham Pavilion. The installation will include various parts of our local food system including a mini farm growing vegetables, distribution, a grocery store, a kitchen complete with cooking demonstration, a family dining room, and a waste display featuring composting and recycling. The exhibit would love your support, if you would like to volunteer, please
click here
. Volunteers are provided free entry to the fair and tons of gratitude!
---
Join us on
Facebook

Follow us on Instagram
@RVFarm2School
---
Tracy Harding
Executive Director
Farm to Cafeteria
Siskiyou Challenge
541-488-7884
tracy@rvfarm2school.org
Melina Barker
Program Director
School gardens
541-890-7004
melina@rvfarm2school.org
Sierra Faulkner
Outreach Coordinator
Volunteer Coordination
Siskiyou Challenge
541-951-7819
sierra@rvfarm2school.org
Elizabeth Tobey
Program Manager
Education programs
971-219-4784
educator@rvfarm2school.org
Board of Directors
Erik Glatte
Huycke, O'Connor, Jarvis, Dreyer,
Davis & Glatte, LLP
Deborah Gordon, MD
Madrona Health Care
Robin Pike, MD
Vista Pathology
Joan Ewer Thorndike
Le Mera Gardens
David Tourzan
Board President
Kids Unlimited Academy
Public Charter School
---
Learn More...
Visit our website
to find out more about RVF2S staff, board of directors and programs.
We're excited to announce a new partnership with Wandering Roots Farm where we will be offering two week-long day camps this summer!

With access to the Rogue River, Wandering Roots offers a multitude of opportunities for students to experience farm life. Summer programs include animal care, harvesting food, cooking, arts and crafts, homesteading skills, science projects and more. Camp will be led by farmer Anna Boesch and RVF2S Program Manager, Elizabeth Tobey.
---
RVF2S Service Member Profile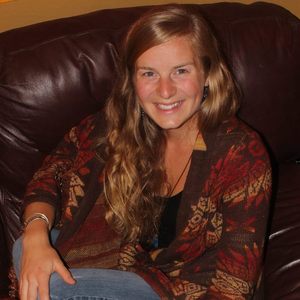 Chloe Deckwar has been an AmeriCorp member extraordinaire! Originally from Ashland, Oregon Chloe has been working as the Nutrition Educator at all of our Harvest Meals this past year. Seeing how excited students get when they learn they can grow their own food is pretty high on the long list of things she'll miss about working at Harvest meals. Next
stop fo
r Chloe is exploring the mountains of Colorado!

We're sad to see Chloe go, but it means an opportunity for you!
RVF2S is recruiting for two AmeriCorps positions that begin in September.
Nutrition Educator
and
Tasting Table Coordinator
. Both of these positions involve working directly with students, teaching them about nutrition and our food system. For more information click on the titles above. Write to
Elizabeth Tobey
, with additional questions or to apply send her a resume and cover letter today!
---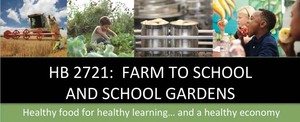 We need your help to expand
Farm to School and School Garden Programs
throughout Oregon!
House Bill 2721 would provide funding for local foods in school cafeterias, and would also support school gardens, which help kids get outside, get active, and learn to love fresh healthy foods.
Click here to send a quick email to legislative leaders, use the provided text or write your own.
Click here to look up your legislator's phone number. Ask them to please fully fund House Bill 2721, Farm to School Bill, and ask them how they are voting. Our outreach coordinator called, it was her first call to a legislator and much easier than she expected! You can call, too.
---
Are you ready?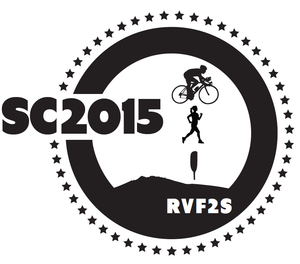 A huge thank you to
A Bull Creative
for creating a beautiful 2015 logo! We're thrilled to announce that
Taj Indian Restaurant
is a lead sponsor this year and will be catering the pre-race picnic at Emigrant Lake. Delicious!
Stay connected with the Siskiyou Challenge!
Facebook
/ Instagram @siskiyouchallenge