---
Farm to School Fuji apples are back in the stores, 70 - 100% of the proceeds from sale of these apples support Rogue Valley Farm to School on-farm programs!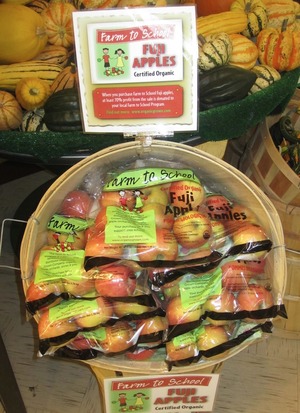 Thank you apple growers, apple eaters, retailers and Organically Grown Company!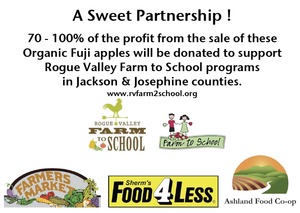 ---
Community support is the key to our successful programs. You make the difference, please share with us in owning the accomplishments of Rogue Valley Farm to School.
We would really like to grow our recurring gift option as a little ground in which we can plant with certainty each month! Making a recurring donation is an easy way to give that allows more of each dollar to directly benefit our programs. This option allows you to give as little as $5 per month, you may increase, decrease or suspend your gift at any time.
It is so nice to have enthusiasm for our programs expressed in all the ways you all do, thank you!

RVF2S is a non-profit organization and all donations
are tax deductible.
---
Rogue Valley Farm to School is seeking donated cloth napkins for Harvest Meals and aprons for the Phoenix High School culinary arts program. Please
contact us
or drop items off at our office, 223 Fifth Street in Ashland. Thank you.
---
Join us on
Facebook
---
RVF2S Staff
Tracy Harding
Executive Director
General information
Development
Farm to Cafeteria
Siskiyou Challenge
541-488-7884
tracy@rvfarm2school.org
Melina Barker
Program Director
Education programs
School gardens
Volunteer coordinator
541-890-7004
melina@rvfarm2school.org


RVF2S Board of Directors

Erik Glatte
Attorney; Huycke, O'Connor, Jarvis, Dreyer, Davis & Glatte, LLP
Deborah Gordon, MD
Physician; Madrona Health Care
Robin Pike
Physician; Madrona Health Care
Joan Ewer Thorndike
Organic Flower Gardener; Le Mera Gardens
David Tourzan
Board President
Math & science teacher;
Kids Unlimited Academy Public Charter School
Learn More...
Visit our website
to find out more about RVF2S staff, board of directors and programs.
Greetings,
It has been another fantastic fall in this amazing place we live and work! This was by far RVF2S's busiest fall ever. Demand for programs is always increasing! We are growing just as fast and carefully as we can.
In September RVF2S welcomed four new service members! AmeriCorps and FoodCorps service members are integral to the success of our programs. These individuals dedicate hundreds of hours to service, in return they receive a small monetary stipend and an education reward. Clearly, they are not in it for the financial gain, they are inspired by doing good work for our community and gaining valuable career skills.

Please join us in welcoming Chelsea Gilmore, Chrissy Dawson, Emily Otte, and Chloe Deckwar. A little more about each of the and all the members of the RVF2S staff and board, here.

Chelsea and Chrissy are FoodCorps Service Members offering weekly school garden support and educational programs at:
- Bellview Elementary
- Phoenix High School
- Sam's Valley Elementary
- Jackson Elementary
- Jefferson Elementary
- John Muir School
- Ashland Middle School.

Emily is coordinating our Tasting Table programs for her AmeriCorps service. You will find Emily preparing and offering local seasonal items for elementary students to sample in the Ashland and Central Point school districts.

Chloe is our AmeriCorps Nutrition Educator, she has been working all fall with our Harvest Meal program teaching students about harvesting and eating fresh, seasonal, whole foods.

While service members are a huge gift, they also come with substantial fees. We are lucky enough to be offered twice the number of service members this year as in the past, and we jumped at the opportunity to serve more Rogue Valley students. If you are able to support our increased service members, please consider making a donation to RVF2S!
---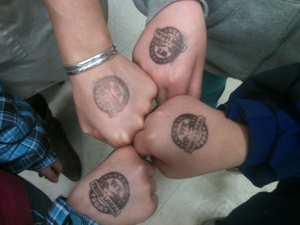 Tasting Tables are our only year round program, and they're happening now! We are in need of volunteers to help us share bites with eager and excited students in the elementary schools. After tasting the new local produce item of the month, students are invited to vote on whether they, "liked it, loved it, or tried it". After casting a vote, a stamp goes on their hand and a recipe in their bag to bring home and share with their families.
We'd love to have your help in the schools helping to prepare food or to volunteer in the cafeteria with students. Contact us for more information or to sign up!
---
Rogue Valley Farm to School
is seeking donated cloth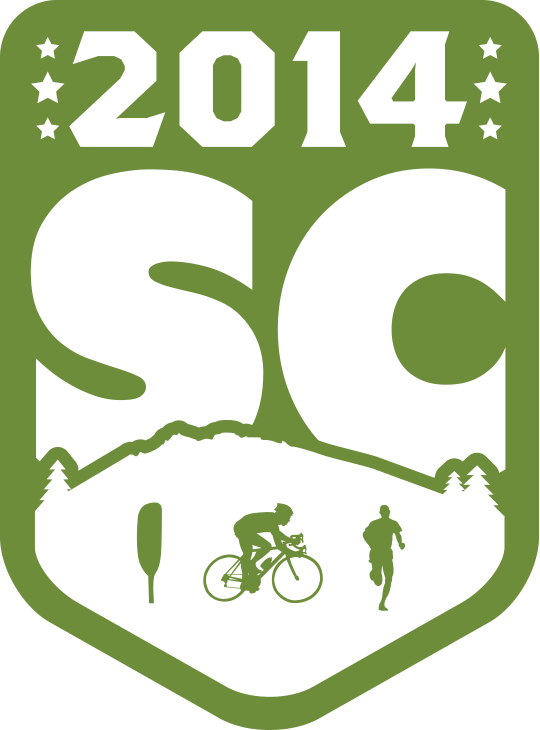 We did it again!
Another great Siskiyou Challenge is behind us, and we're looking forward to the 6th Annual Siskiyou Challenge on September 19, 2015!
Thank you to all of our sponsors, racers and volunteers; this truly is a community event.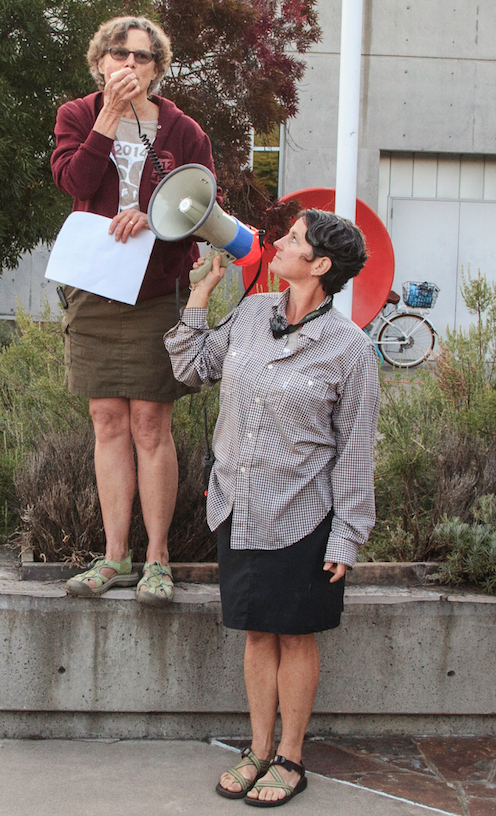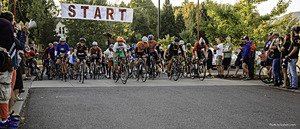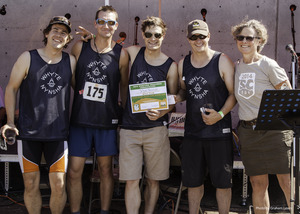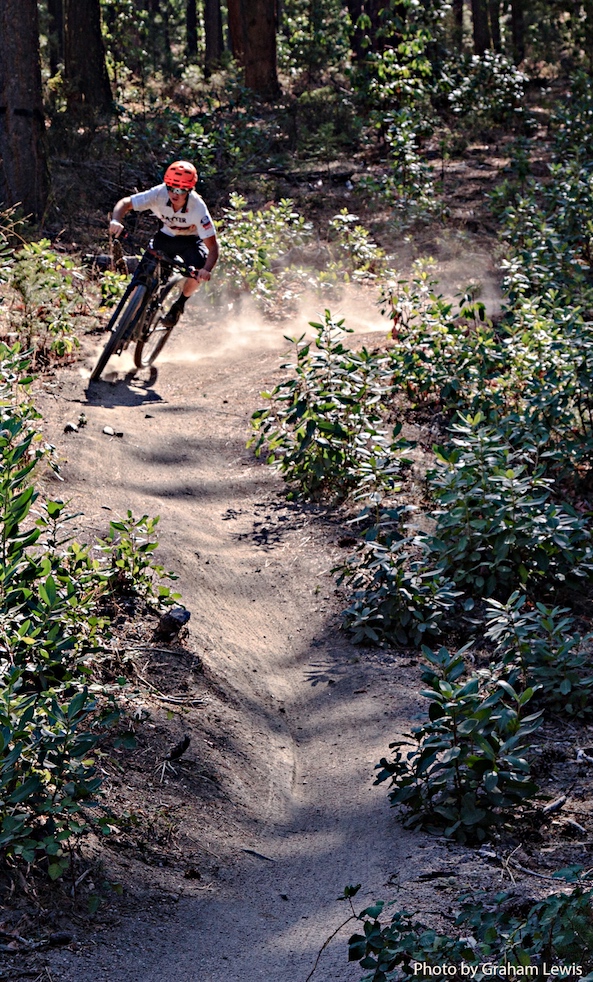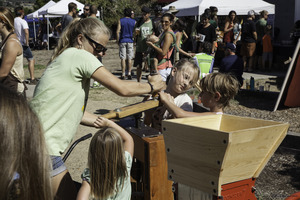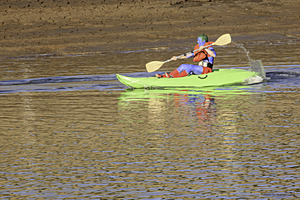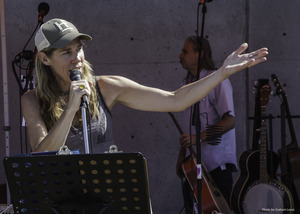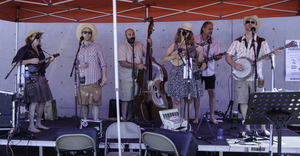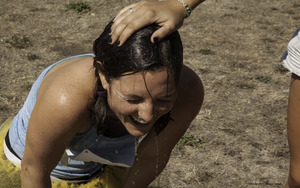 ---

RVF2S Service Member Profile
Chelsea Gilmore
Chelsea moved to the Rogue Valley from Fort Collins, Colorado to serve as one of our FoodCorps Members. Guided by FoodCorps' 3 main pillars: engagement, access, and knowledge of whole fresh foods in schools, Chelsea works in school gardens. In the elementary schools, Chelsea teaches lessons in the garden and helps students understand the connection between hard work, the environment, and producing food. Watching students make these connections is one of her favorite parts of being a Service Member. At Phoenix High School Chelsea is working with students taking thier cooking class, farm to school class,
greenhouse class, landscape design class,
as well as with
the Future Farmers of America (FFA) students

,
to create a new
garden space that will connect students from very diverse parts of their school. Chelsea hopes to grow community engagement in the school gardens through work parties, helping people to feel more comfortable in gardens. She says "I love food. I know a lot of people don't understand why that's so important, so that's why I'm here"​. Check out her adventures through Oregon and food
here
---
We appreciate your help in cross-pollination, please
forward
our eNewsletter to other people you know who may be interested.
If you are new to our eNewsletters, back issues are
archived
on our website. Thank you.