Fall program
quotes!
"Everything beautiful comes from seeds."

-
3rd grade Pinehurst Elementary School student attending a Harvest Meal at Eagle Mill Farm
"I want to buy a farm when I grow up so I can grow my own vegetables and cook and eat them."
-
2nd grade Jewett Elementary School student at Harvest Meal at Hanley Farm
"Spinach is GOOD."

-
5th grade Talent Outdoor Discovery School student attending a Harvest Meal at Hanley Farm
"I love chicken poop."
-
2nd grade Sams Valley Elementary School student attending a Harvest Meal compost lesson at Hanley Farm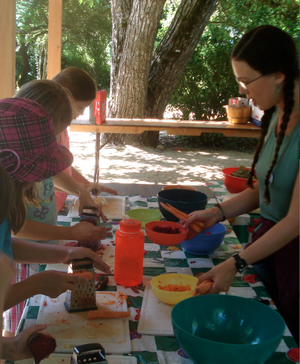 Do you do anything differently at home after attending
farm camp?
"I play outside more."
"I use kitchen manners more."
"I wash my hands."
"I try farm recipes at home."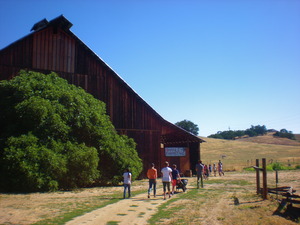 ---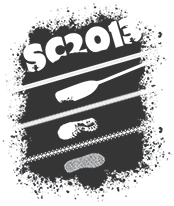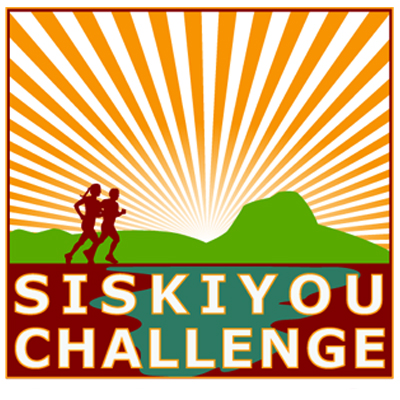 The Siskiyou Challengeas a great success! Seems everyone loved being back at ScienceWorks, we had more racers than ever before and... raised more funds for RVF2S than ever before! $15,000 and we could not have done it without YOU! Sponsors, racers, volunteers - thank you!
Siskiyou Challenge quotes!
"This was a really fun race that involved the whole community. Great, after party as ScienceWorks as well."
The best combination of fun and competition ever!
I had a really good time. It was one of the friendliest races I've done. Friendly competition and everyone cheering each other on.
I loved participating in this race. The format made it far more fun than any other race I've been in!
This is the race I look forward to all year.
The 5th Annual Siskiyou Challenge


SEPTEMBER 20th 2014
---
F2S Fuji apples are back on the shelf! Another great way to support RVF2S, organic agriculture and your body!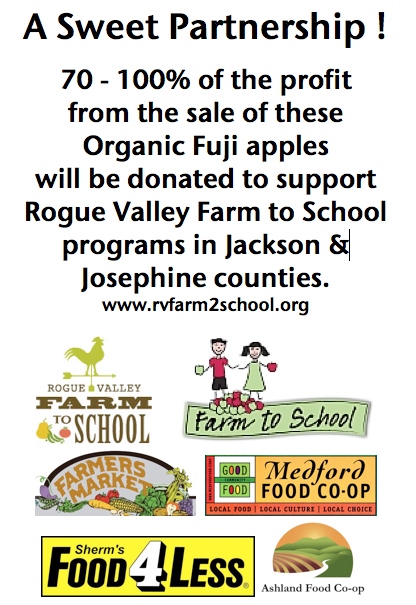 Community support is the key to our successful programs. You make the difference, please

share with us in owning the accomplishments of Rogue Valley Farm to School.
We would really like to grow our recurring gift option as a little ground in which we can plant with certainty each month! Making a recurring donation is an easy way to give that allows more of each dollar to directly benefit our programs. This option allows you to give as little as $5 per month, you may increase, decrease or suspend your gift at any time.
It is so nice to have enthusiasm for our programs expressed in all the ways you all do,
thank you!

RVF2S is a non-profit organization and all donations are tax deductible.
---
RVF2S Wish Lists
If you have any of the following that you could donate to our organization, we'd sure appreciate it and be happy to provide you with a receipt for tax purposes. Used or hand-me-downs are always welcome. Thank you.
Office Supplies
• Storage bins • Paper cutter
• Easel • Presentation board
Garden Supplies
• Rototiller • Shovels
• Hand spades /clippers
• Wheelbarrow/garden carts
• Kids garden gloves
• Utility sinks • Pegboard
Kitchen Supplies
• Outdoor tables
• Knife blocks for knife storage
• Propane BBQ with side burner
• Propane hot water heater
• Sturdy harvest baskets
• Tablecloths
• Kitchen cabinets/shelves
• Hand washing sink
---
Tracy Harding, Executive Director
general information
development
farm to cafeteria
siskiyou challenge
541-488-7884
tracy@rvfarm2school.org

Melina Barker, Program Director
education programs
school gardens
volunteer coordinator
541-890-7004
melina@rvfarm2school.org

Learn More...
Visit our website to find out more about RVF2S staff, board of directors and programs.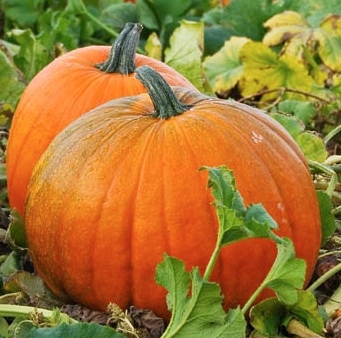 Greetings,
This has been an amazing autumn in so many ways. The days have been perfect for our on-farm and in-garden programs. The Siskiyou Challenge missed a storm by a day. The community has supported the organizations in all kinds of ways, including volunteers who have pitched in beyond our usual requests. And we have awesome new service members from AmeriCorps and FoodCorps. RVF2S is feeling loved and meaningful. We hope you are too! Please read on for more.
---

This fall, more than 900 kindergarten - 10th grade students participated in on-farm Harvest Meals or Harvest Snacks preparing farm fresh food from scratch while learning about farming, nutrition, and the environment. The field trips took place at Eagle Mill Farm in Ashland, Dunbar Farms in Medford, White Oak Farm & Education Center in Williams, and Hanley Farm in Central Point.

In October, 750 preschool and
kindergartners visited Eagle Mill Farm and Fry Family Farm in Medfo

rd for Pumpkin Tours. The children tour the farm, taste a fruit or vegetable from the field and harvested a pump
kin to take home.
Students at Talent Elementary School participated in our After School Garden Club for six weeks this fall, offering children the ability to plant, harvest, and eat in their school garden.

RVF2S programs are lead by our awesome
staff
w
ith a whole lot of help for our enthusiastic volunteers.
---
~ THANK YOU to all the RVF2S Volunteers ~
You make our programs a success!

Liz Bianco · Jackie Buffaloe · Judy Cangiamilla · Diane Engelhardt · Lara Jablon · Leda Glastonbury · Jo Jenner · Erin Krenzer · Ann Marie Lowery · Caitlin Mezger-Sieg · Kate Morgan · Kathy Nguyen · Jihan Nicholas · Nancy Phillips · Kathy Roselli · Kathie Roulon · Sarah Rudeen· Kim Schubert · Lisa Sherr · Amber Tidwell · Kristin Todd · Dani Townsend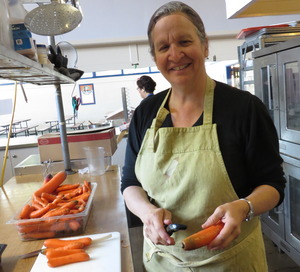 Ann Marie Lowery is an excellent chef, RVF2S has been so lucky to have her help leading the kitchen station at some of our fall Harvest Meals. Ann Marie also volunteered at Walker Elementary School in Ashland, helping the kitchen staff prep vegetables from local farms as part of the Ashland School District Local Lunch. Ann Marie and her family also volunteered at the Siskiyou Challenge FUN RUN. Thank you, Ann Marie!

---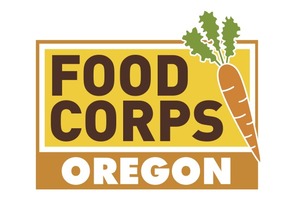 This fall RVF2S joined 5 other organizations in Oregon to host a FoodCorps Service Member.
FoodCorps
places individuals with local organizations to connect kids to real food and help them grow up healthier. FoodCorps members teach kids about what healthy food is and where it comes from; build and tend school gardens; and bring high-quality local food into public school cafeterias. FoodCorps is in it's 3rd year, this year there are 125 Service Members in 15 states.
Lisa Eldredge, is the RVF2S FoodCorps service member. Lisa works with four school gardens in Ashland, Medford, and Central Point. She is at each garden one day per week teaching students and mentoring teachers in the garden. Lisa also works with School Garden Coordinators to insure that the gardens are well-maintained and thriving. Lisa is a tremendous asset to RVF2S, she is creative, hard-working, and lots of fun! RVF2S couldn't be happier to be working with
FoodCorps
,
FoodCorps Oregon
and the
Oregon Department of Agriculture
!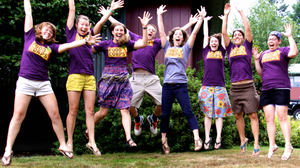 Oregon FoodCorps Service Members, Lisa is second from the left
---

The RVF2S School Garden Coordinator program supports school gardens by providing the
community volun
teers who care for, and involve students in school gardens
a facilitated cohort experience, workshops and materials. There are currently 15 School Garden Coordinators (SGC) in 15 school gardens in Jackson & Josep
hine counties.
Debi Ashton is one of four new SGC in Josep

hine County. Debi joined the RVF2S SGC program in April, and has been a volunteer in the Fruitdale Elementary School garden since the fall of 2012. The garden was established 6 years ago and benefits from a very supportive school staff.
The garden has 19 raised beds producing lettuce, radishes, turnips, strawberries, green beans, tomatoes, corn, watermelon, cantaloupe, cucumbers and more. The large garden area also has a pumpkin patch grown in the compost pile, a rain collection system, and a solar powered pump that operates the drip system.
During the school year Debi welcomes students to join her in the garden on Thursdays during their lunch recess. Participation in lunchtime gardening doubled over the last school year. She offers fun garden projects that kids can take home. Twice a year the entire school comes to work in the garden helping to prepare the beds and plant the crops. Debi takes half a class at a time for these events, spreading the work over three days. During the summer months Fruitdale Elementary is a breakfast and lunch site for families, Debi offers activities in the garden for children attending these meals.
If your school community has a garden that would like the support of RVF2S,
please let us know
.
---
U P C O M I N G R V F 2 S E V E N T S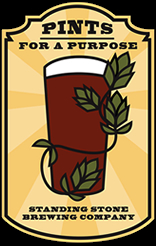 RVF2S is proud to be chosen to benefit from
Standing Stone Brewing Company
's Pints for a Purpose program. Please join us for a toast to environmental sustainability, local food, education and community on January 14th. Thank you SSBC, you are so good to RVF2S and we appreciate you all.

Save the date for the
6th Annual New Sammy's
Dinner to Feed RVF2S Programs
February 1st, 2014
---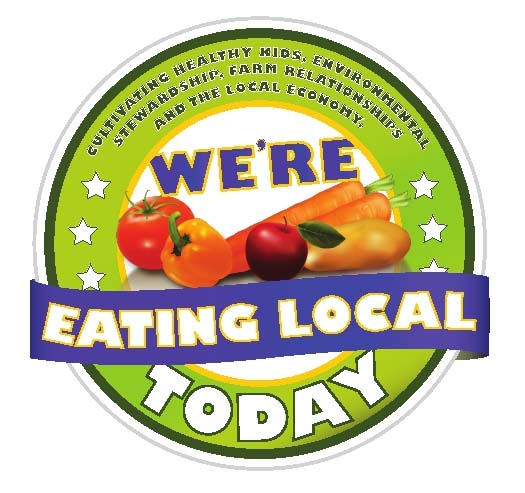 On October 18th the Ashland School District offered its first Local Lunch with help from RVF2S. Many ASD parents have been requesting increased use of local healthy food in school meals. The Local Lunch was a small but important step. The special lunch was beef or veggie chili with
Emerald Hills Beef
,
Truitt Brothers beans
, and vegetables from
Whistling Duck Farm
and Meadowlark Family Farm.
Fry Family Farm
roasted carrots and
Rise Up! Artisan Bread
focaccia made with
Dunbar Farms
flour were served on the side. ADS Food Service Director has not given us participation numbers for all schools, but we do know that Helman Elementary School had a 67% increase in participation! RVF2S spoke with many families who never buy school lunch, but chose to buy lunch that day in support of the Local Lunch. RVF2S is working with the ASD to offer another Local Lunch in the spring. If your child attends school in Ashland, make sure you vote for Local Lunch with your fork!