Organically Grown Company
has teamed up with northwest orchards, retailers and YOU to help fund Farm to School efforts in the communities where we live and do business. When you buy Farm to School Fuji Apples at these local businesses, Rogue Valley Farm to School benefits and puts the funds into on-farm environmental and nutriton education in Jackson & Josephine counties.

RVF2S is a non-profit organization and all donations are tax deductible.
---
Tracy Harding, Executive Director
general information
development
farm to cafeteria
siskiyou challenge
541-488-7884
tracy@rvfarm2school.org

Melina Barker, Program Director
education programs
school gardens
volunteer coordinator
541-890-7004
melina@rvfarm2school.org

Learn More...
Visit our website to find out more about RVF2S staff, board of directors and programs.
Cheers to a New Year!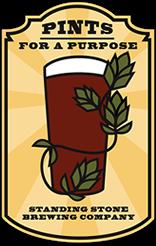 Please join us tomorrow, Tuesday the 14th for
Standing Stone Brewing Company's
Pints for a Purpose
to benefit RVF2S!

Standing Stone Brewing Company invites local organizations to submit proposals that align with their mission to enhance
environmental sustainability
,
local food production
,
education
and/or
community
. Standing Stone employees choose four of the submitted applicants to benefit on one night. RVF2S is honored to be awarded a Pints for a Purpose award, and we hope you'll come have a beer with us. Standing Stone donates $2 to RVF2S for every pint of beer sold from 5 - 9pm. Come show your support for RVF2S - we wholeheartedly enhance environmental sustainability, local food production, education and community in all we do. Lift a pint and make a toast to the good folks at SSBC and RVF2S! Let's pack the brewpub to make this one of the biggest Pints for a Purpose benefit nights yet!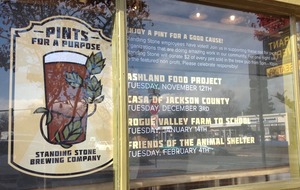 ---
Please save the date!
more details coming soon
6th Annual New Sammy's
Dinner to Feed RVF2S Programs
March 9th, 2014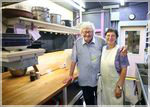 If all you need to know to know that you want to be there is that the meal will feature amazing food and wine that was grown, raised, produced and fished nearby and that the proceeds are donated to RVF2S, please make your reservations by calling 541-535-2779
---