Community support is the key to our successful programs. You make the difference, please share with us in owning the accomplishments of Rogue Valley Farm to School.
We would really like to grow our recurring gift option as a little ground in which we can plant with certainty each month! Making a recurring donation is an easy way to give that allows more of each dollar to directly benefit our programs. This option allows you to give as little as $5 per month, you may increase, decrease or suspend your gift at any time.
It is so nice to have enthusiasm for our programs expressed in all the ways you all do, thank you!

RVF2S is a non-profit organization and all donations
are tax deductible.
---

The RVF2S School Garden Coordinator (SGC) program supports individuals who care for a school garden and involve kids, families, and teachers in the garden throughout the growing season. SGC receive a small stipend, as well as lots of training, support, and materials from RVF2S. If you are a parent, teacher, or community member who wants to give some time and energy to a school garden or if you are associated with a school that has a garden or wants to have a garden,
contact RVF2S to learn more
.
---
Sweet Partnership!
Organically Grown Company
has teamed up with northwest orchards, retailers and YOU to help fund Farm to School efforts in the communities where we live and do business. When you buy Farm to School Fuji Apples at these local businesses, Rogue Valley Farm to School benefits and puts the funds into on-farm environmental and nutriton education in Jackson & Josephine counties.
Join us is on
Facebook
---
RVF2S Wish Lists
If you have any of the following that you could donate to our organization, we'd sure appreciate it and be happy to provide you with a receipt for tax purposes. Used or hand-me-downs are always welcome. Thank you.
Office Supplies
• Storage bins
• Paper cutter
• Easel
• Presentation board
Garden Supplies
• Shovels
• Hand spades /clippers
• Wheelbarrow/garden carts
• Kids garden gloves
• Utility sinks
• Pegboard
Kitchen Supplies
• Outdoor tables
• Knife blocks for knife storage
• Propane BBQ with side burner
• Propane hot water heater
• Sturdy harvest baskets
• Tablecloths
• Kitchen cabinets/shelves
• Hand washing sink
---
Tracy Harding
Executive Director
general information
development
farm to cafeteria
siskiyou challenge
541-488-7884
tracy@rvfarm2school.org
Melina Barker
Program Director
education programs
school gardens
volunteer coordinator
541-890-7004
melina@rvfarm2school.org
Learn More...
Visit our website
to find out more about RVF2S staff, board of directors and programs.
Hello,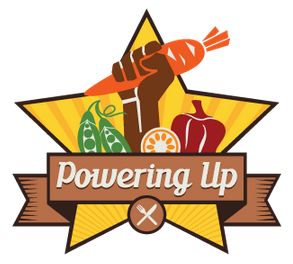 We are ready to leap into spring. Seedlings are starting to be planted, programs are filling, community members are registering for the upcoming volunteer training, students are planting their school gardens, staff is getting ready to head to Austin for the 7th National Farm to Cafertia Confernce, Tasting Tables are in their last month of this new RVF2S pilot program, and fundraising to make it all happen continues! We invite you to be a part of it all, which is why we are sending you news again so soon. Don't worry, monthly eEwsletters are not a new trend!.
Please join us, we have a lot going on and we love sharing what we do with you.
---
Saturday, March 8th,
in Ashland @ ScienceWorks
Saturday, March 22, in

Grants Pass @ GPHS


11am - noon
FREE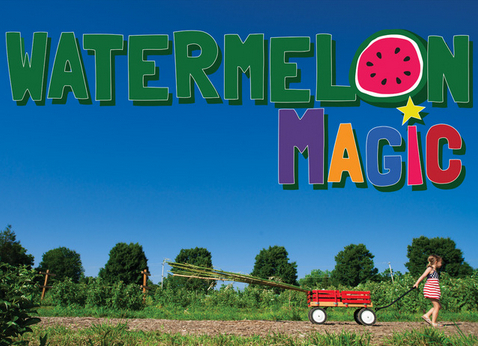 ---
Sixth Annual New Sammy's
Dinner to Feed
Rogue Valley Farm to School
Sunday, March 9th
Click here to see the menu featuring local farms
To make a reservation, please
call 541-535-2779
---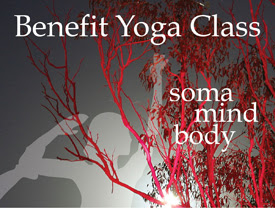 Mondays
(adults)
Wednesdays
(all ages)
6 - 7:15pm
Briscoe Artwing, Studio #6
265 N Main St in Ashland
Suggested minimum
$5 donation to
benefit Rogue Valley Farm to School & Klamath-Siskiyou Wildlands Center
Instructor Thalia Vaillancourt
provides classes that offer
a solid foundation in posture alignment and that give students an understanding of mind and body wellness, and that are challenging while remaining playful.
Click here for more information
. Thank you to
Growing Time
and
FlipSide Studio
for sharing your space.
---
Please meet Jackie Buffaloe!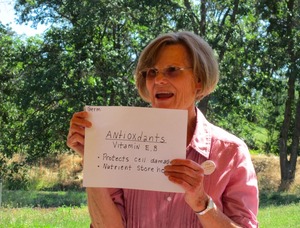 Jackie has been with RVF2S on the farm and in school cafeterias for over 4 years. She brings her interest in whole grain education to the students with lessons developed for Hands-on Grain, a nonprofit she leads. Jackie leads educational activities about the diversity and nutritional importance of whole grains, and teaches students to prepare whole grain crackers, pizza dough, and more.
Thanks for all you give our community Jackie!
RVF2S appreciates all the volunteers
who give their time to our programs.
---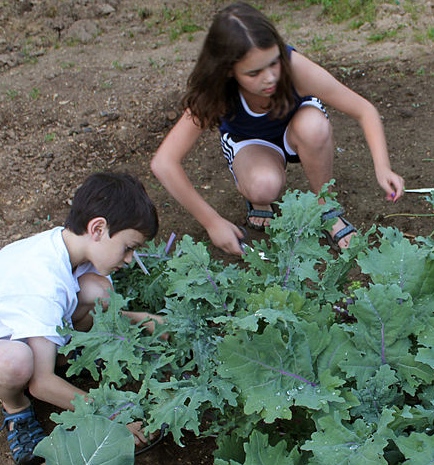 RVF2S Tasting Tables will feature kale for the month of March.
Students in Central Point, Gold Hill and Ashland will be sampling kale chips (of course!) and kale salad. If you would like to help prepare or serve the kale in the school cafeterias, please let us know.
We love and appreciate our volunteers, and it's pretty fun. 541-890-7004
On March 13th, from 4 - 6pm RVF2S will be offering samples of kale chips and kale salad at the Ashland Food Co-op. Please come by to have a bite and learn more about RVF2S programs.
---
RVF2S Volunteer Training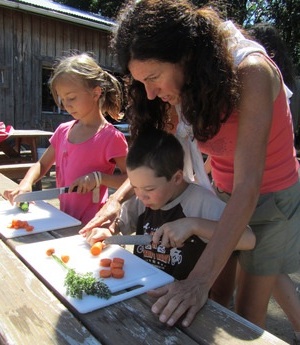 Spring programs will begin in April, we a
r
e offering
t
wo
different volunteer trainings for new or
contin
uing volunteers.
Register
for either or both, w
e'd love to see you
there.


Kitchen Training: 

Thursday April 10th 9:00-12:30 or

Saturday April 12th 9:00-12:30

Ashland Food Co-op Community Kitch
e
n
This training provides information about workin
g with kids in our on-farm kitchens as well as in school cafeterias.
Farm and Garden Educator Training: 

Thursday April 10th 1:15-4:30 or

Saturday April 12th 1:15-4:30

Hanley Farm, Central Point
This training will provide information related to working with students on local farms and in school gardens.
---
And for the season after spring....
S u m m e r C a m p
Hanley Farm in Central Point
July 7 - 11
Ages 7 - 9
July 21 - 25
Ages 10 - 12
August 4 - 8
Ages 8 - 10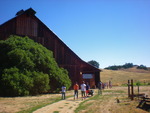 RVF2S Summer Camps immerse children into daily life on the farm. Projects vary by
age, you can expect lots of exploring the natural environment in and around the farm, harvesting the ingredients for their group prepared lunches, preserving, homesteading skills, sciences projects, crafts and more!
Registration begins in April,
information will be on the
RVF2S website
.