RVF2S Wish Lists
If you have any of the following that you could donate to our organization, we'd sure appreciate it and be happy to provide you with a receipt for tax purposes. Used or hand-me-downs are always welcome. Thank you.
Garden Supplies
• Hand spades / clippers
• Wheelbarrow/garden carts
• Garden hose
• Kids garden gloves
• Pegboard
• Rototiller
• Utility sinks
• Pegboard
• Shovels
Kitchen Supplies
• Knife blocks for knife storage
• Large mixing/serving bowls
• Serving tongs
• Propane BBQ with side burner
• Propane hot water heater
• Sturdy harvest baskets
• Tablecloths
• Kitchen cabinets/shelves
• Outdoor tables
• Hand washing sink
• Cloth dish & hand towels
Office Supplies
• Storage bins
• Paper cutter
• Digital camera
---
We would really like to grow our recurring gift option as a little ground we can count on planting in each month! The secure online option allows you to give as little as $5.00 per month. Making a recurring donation is an easy way to give that allows more of each dollar to go directly to stewarding our programs and organization by reducing administrative time spent processing donations. Rogue Valley Farm to School is always so grateful and touched by the support of our community. It's so nice to have enthusiasm for our programs expressed in all the ways you all do, thank you!
---
Become a Member
$25 - Radish
$50 - Snap pea
$100 - Tomato
$250 - Pumpkin
$500 - Apple tree



RVF2S is a non-profit organization and all donations are tax deductible.
---
T
he support of our community allows us to cultivate healthy kids, environmental stewardship, farm relationships and the local economy by bringing farms and schools together. Thank you.
---
RVF2S GEAR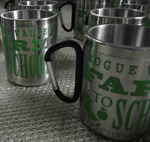 Mugs are $12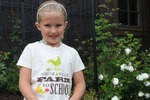 T-shirts are $16
Childrens 2 - 12
Unisex Adult S - XL
Women's cut too S - XL
Local delivery can be arranged, shipping elsewhere in the USA is $5.
Contact us to place an order
. Thanks.
---
Melina Barker
Education Director
education programs
volunteer coordinator
541-890-7004
melina@rvfarm2school.org
Tracy Harding
Executive Director
general information
farm to cafeteria
541-488-7884
tracy@rvfarm2school.org
Leland Fulton
AmeriCorp Volunteer
education assistant
541-482-2424
leland@rvfarm2school.org
Susan Muller
Educator
summer camps
530-902-5251
susan@rvfarm2school.org
---
Learn More...
Visit our website to find out more about RVF2S and our programs.
Cheers,
It is pretty unusual for us to send another eNewsletter so soon. We heard that folks wanted to know a little more about what's going on in the garden, so here you go!
---
After School Garden Clubs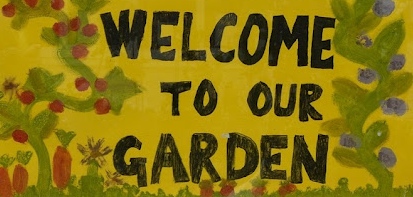 RVF2S is in the fourth year of an exciting and rewarding partnership with Kids Unlimited (KU) offering farm and garden activities for kids participating in KU programs. Kids Unlimited, a Medford-based non-profit, provides after school and summer programs for k-12 youth, offering a wide variety of educational and enrichment opportunities on campus at six elementary schools as well as in their Main 1 facility in downtown Medford. RVF2S offers after school garden clubs as a part of the KU after school program at Washington Elementary, Oak Grove Elementary, and Jackson Elementary. After homework, free play, and other enrichment activities, kids join RVF2S educators to work and learn in the garden. Kids plant seeds, investigate soil, learn about the plant lifecycle and sample garden produce.
RVF2S also offers an after school garden club at Talent Elementary School independently. Students pay a one-time $10 fee to participate in the 8-week session. Each week students investigate one of the six plants parts with opportunities to taste, explore, plant, and harvest. RVF2S Educator, Rebecca Slosberg has led the Talent Elementary School Garden Club for the past two years, the club is offered in the spring and fall.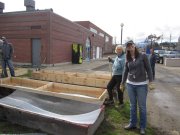 Jackson Elementary School Garden
Recently the community came together to move the location of the Jackson school garden to expand and improve the garden area. Instead of being across the baseball fields from the school, the garden is now located in the courtyard surrounded by the cafeteria, the Healthy Kids Connection building, and the playground where kids can see and interact with the garden on a daily basis. Kelly Soter, Jackson Principal was a driving force behind the relocation and revitalization of the school garden. It is exciting and inspiring when principals value school gardens enough to put time and energy into garden improvements. With help from Laurie Sager & Associates Landscape Architects, Green Time Landscape, AA Bark Blowers, Hilton Landscape Supply, Adroit Construction, Ewing Irrigation and AGAPE the garden was moved to its new location, new raised beds were added and filled with rich soil, and a timer irrigation system installed to insure that the garden is watered daily. This is a wonderful example of the community coming together to get a big job done quickly. Thanks to all the individuals and businesses who donated time, money and materials to this project! Once the garden was moved, RVF2S began offering after school garden clubs two days a week at Jackson. The garden is now filled with lettuce, peas, spinach and herbs. RVF2S will continue to work with KU to involve kids in the garden over the summer and in the years to come.
---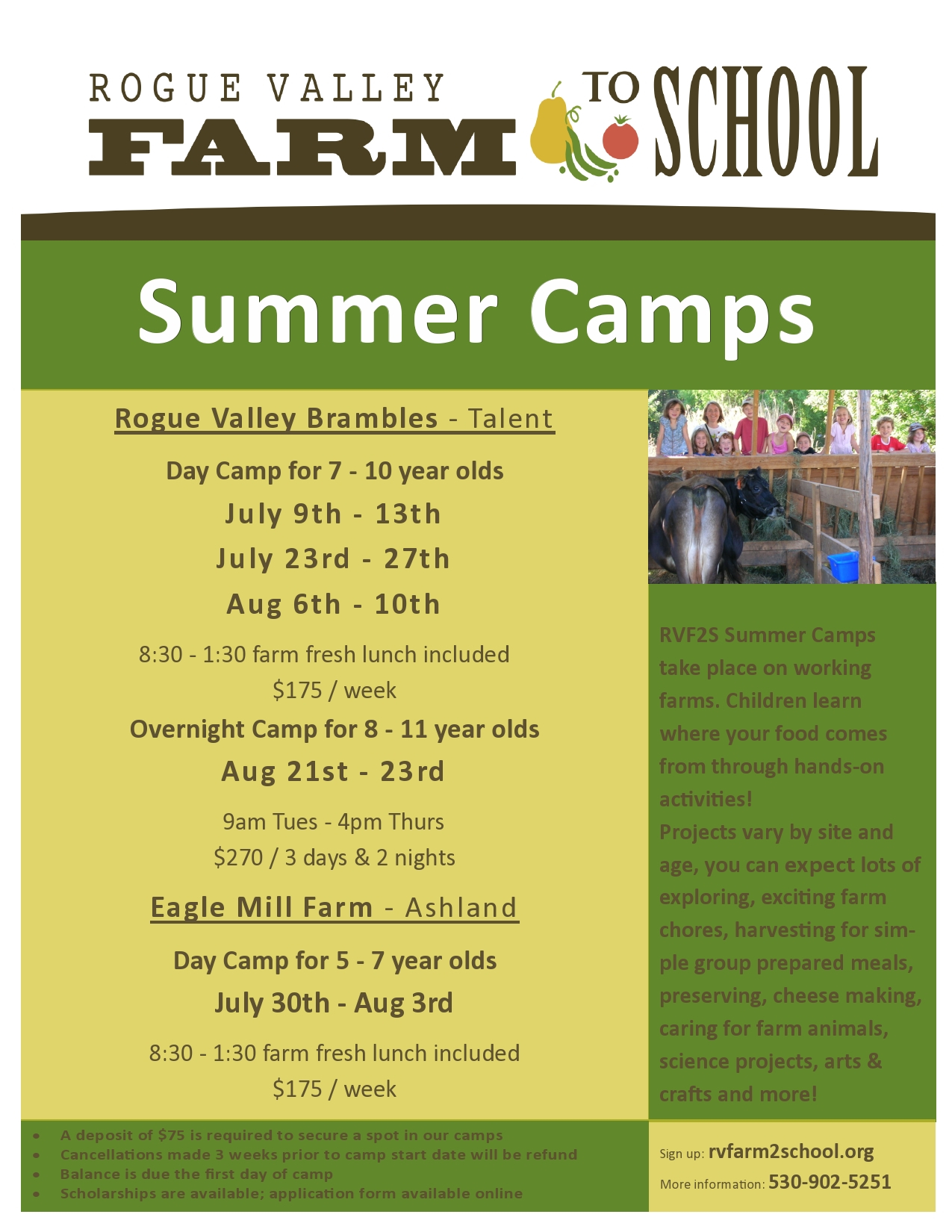 ---
Racers
, volunteers and spectators -
If you haven't already, please be sure to get the SISKIYOU CHALLENGE
on your calenders, we want to see you there!
---
Great things happening TOMORROW!
5/12 - Ashland Safeway Parking lot, 9am - Noon
5/12 -
Bellview Grange in
Ashland, 1 - 6pm
Community Foods Conversations in East Medford, West Medford, and Central Point tare being scheduled for the end of June
For more information:
hancel@accesshelps.org
or 541-618-4019
5/12 - Ashland Community Center, 6:30 - 9:00pm
Hosted by Duane Whitcomb & Creekside Strings, the dance is a fun opportunity for Duane's music students and some local musicians to get together and play tunes. You'll hear waltzes, jigs, reels and more. Brooke Friendly teaches and calls dances of all types. She's a local favorite and has been teaching dances for 30 years. No need to be shy about two left feet. We welcome new and experienced dancers alike. All we ask is that you bring a sense of humor and desire to have some fun.
Proceeds from the dance & healthy concessions will benefit RVF2S. Suggested donation of $5/person or $10/family
---
We appreciate your help in cross-pollination, please forward our eNewsletter to other people you know who may be interested. If you are new to our eNewsletters, back issues are archived on our website. Thank you