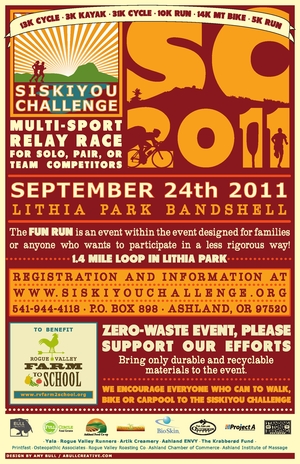 Special thanks to Amy Bull, our fabulous volunteer graphic designer. Cheers, Amy!

A Bull Creative



---
We would really like to grow our recurring gift option as a little ground we can count on planting in each month! The
secure online option
allows you to give as little as $5.00 per month. Making a recurring donation is an easy way to give that allows more of each dollar to go directly to stewarding our programs and organization by reducing administrative time spent processing donations.
Rogue Valley Farm to School is always so grateful and touched by the support of our community. It's so nice to have enthusiasm for our programs expressed in all the ways you all do, thank you!

RVF2S is a non-profit organization and all donations are tax deductible.
---
Wish Lists -
If you have any of the following that you could donate to our organization, we'd sure appreciate it and be happy to provide you with a receipt for tax purposes. Thank you.
Kitchen Supplies
Knife blocks for knife storage
Cutting boards

Propane BBQ with side burner
Propane hot water heater
Tablecloths
Kitchen cabinets/shelves
Outdoor tables
Hand washing sink


Garden Supplies
Rototiller
Utility sinks
Pegboard
Shovels (adult & child size)
Hand spades
Wheelbarrow/garden carts
Garden hose

---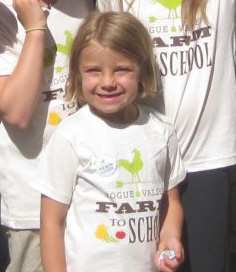 If you would like to buy a 100% organic cotton, made in the usa t-shirt to support our programs let us know or order online. T-shirts are $15 - $20 when purchased direct, $20 when purchased online. Childrens 2 - 12, unisex Adult S - XL Women's cut too S - XL
Local delivery can be arranged, shipping elsewhere in the USA is included with your purchase.
---
Learn More...
Visit our website to find out more about RVF2S and our programs.


Happy fall to all,
It has been awhile since we've sent you any news, we'll limit this newsletter to the BIG news and try to write you again before too long. We invite you to like us on Facebook for a regular mini dosage of RVF2S news. We are delightfully busy, thank you for taking a minute to let us tell you how & why while you read on!
---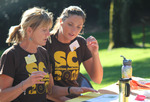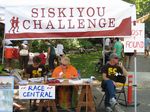 Of course the 2nd Annual SISKIYOU CHALLENGE
is our BIGGEST news! The love and support our community shows for RVF2S and our annual fundraising event is incredibly heartwarming. Thank you to our sponsors. Thank you to our volunteers. And a big thank you to the racers! RVF2S raised $11,138 to support our programs. Thank you to all!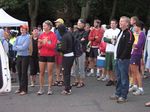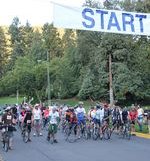 We moved the event base, we changed the course, and we threw in an extra relay leg. We had no idea how many obstacles we were adding at the same time! This year there were more racers & relay teams and the FUN RUN participation just about doubled!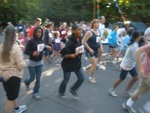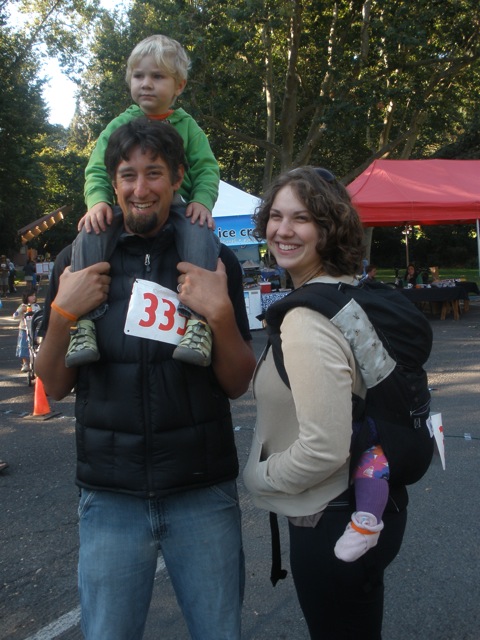 Taking what we have learned this year and collecting feedback from racers and volunteers we have already started preparations for the 3rd Annual Siskiyou Challenge! Save the date - September 22, 2012.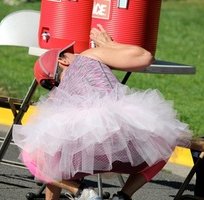 The ZERO WASTE effort was outstanding and will be even better next year. Thanks for helping to take good care of our planet!

One more big THANK YOU
to the many excellent photographers who captured
the day, Bobbie Plummer, Jim Freeberg, George Rubaloff, Acacia, and John Lamy. Click to see more!

---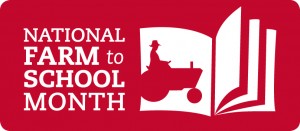 RVF2S is celebrating the first
National Farm to School
Month
w
i
th 2 very excit
ing events. Next week RVF2S is taking
Senator Wyden
to the farm for a Harvest Meal!
In February Wyden created the Oregon Agricultural Advisory Committee, a committee of 28 citizens working to help develop more economic opportunities for Oregon farmers and ranchers. We will be offering him an additional 28 voices when he meets RVF2S staff, volunteers and the 1st grade class that will also be on the farm!
Also next week, we be co-hosting an
apple and cider tasting with the students at Parkside Elementary School in Grants Pass with
orchardist
Blair Smith of Thompson Creek Organics
and
Lisa Fisher GPSchool District 7's Food & Nutrition Manager
.
In November 2010, Congress appro
ved a resolution to
of
ficially designate Oc
tober
as National Farm to School Month, a time to celebrate the connections that are happening all over the country between schools and local food. The passage of House Resolution 1655 demonstrates the growing importance and role of Farm to School programs as a means to improve child nutrition, support local economies and educate children about the origins of food.
---
Fall Education Programs:
Harvesting, Learning, and Eating Together
Fall is the best time of year to be on a farm, the days are still sunny, the breeze is crisp, and the plants are heavy with produce. Fall is our busiest season, RVF2S has been offering Harvest Meals at our three farm sites in Medford, Talent and Ashland since the school year began, and we will continue to do so until the frost, rain, and temperature drive us indoors for the winter. This fall 28 classes have participated in Harvest Meals. Depending on which farm the students visit, they are either harvesting tomatoes for pizza sauce, eggs for frittata, or wheat to grind into flour. Students also save seeds, distinguish harmful & beneficial insects, care for animals, cook and learn about composting. Harvest Meals fully demonstrate for the students where their food comes from, possibly for the first time. Classes that come for a Harvest Meal also receive pre and post classroom visits from RVF2S staff, allowing us to discuss the food system and the importance of seasonal eating in more depth with students. We have also had 27 preschool and kindergarten classes joining us for Pumpkin Tours this fall.
---
Volunteer Corner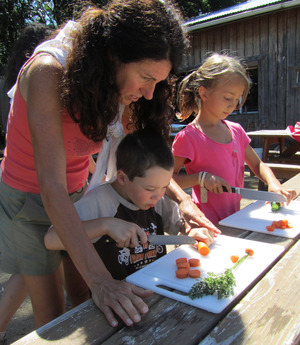 RVF2S relies on volunteers to make our educational programs possible. Each year community members come forward to donate their time & energy teaching students where their food comes from, and how to grow & prepare fresh healthy food. Every so often there is a volunteer who goes above & beyond any expectations, for us this year it has been Judy Cangiamilla. Judy attended our volunteer training last April and since then has volunteered at Harvest Meals, Summer Camps, and Pumpkin Tours. Judy has donated over 120 of service to RVF2S! Judy is wonderful with the children whether she is teaching them to collect eggs from the pastured chickens, cooking farm fresh lunch, or planting seedlings in the field. Thanks Judy!
To find out about volunteer opportunities with Rogue Valley Farm to School,

contact Melina

.
---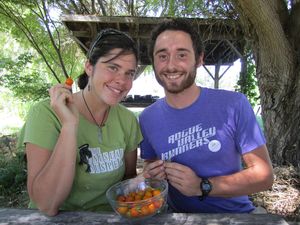 Staff Update
In our last eNewsletter we said goodbye to our AmeriCorps member Sarah Tumpane who is pictured here handing her office keys to Leland Fulton, our new AmeriCorps member. We weren't sure anyone could fill Sarah's shoes, but Leland has and he is running in them! Leland is a graduate the SOU Environmental Studies and Outdoor Leadership programs, he has spent countless hours exploring the mountains and rivers of our wonderful region. Leland is high school running coach, his passion for outdoor education is matched only by his desire to foster an active, healthy lifestyle amongst our youth. What better place to pursue this passion than at our Harvest Meals? This fall you'll find him on the farm, in the classroom, or running around with a bunch of Grizzlies. Sarah, we are happy to report, continues to volunteer with RVF2S.
---
Farm to Cafeteria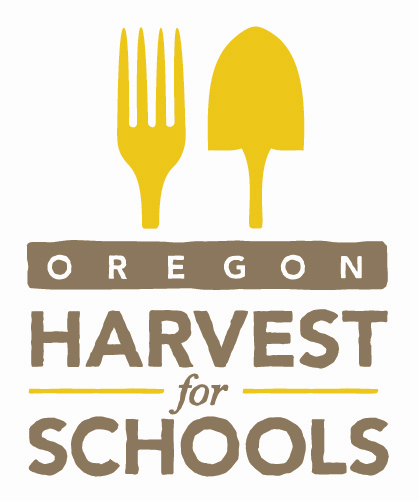 RVF2S is working with three school districts to establish Harvest of the Month programs, Grants Pass, Central Point and Ashland. The cafeterias are using the fabulous new
Oregon Harvest for Schools
promotional materials from the Oregon Department of Education and working with local farmers to increase the inclusion of local procure, with varying volume. Grants Pass and Central Point are both reaching beyond produce and also serving local beef from
Salant Family Ranch
.
Schools have been serving produce from their school gardens,
Barking Moon Farm
,
Meadowlark Farm
,
Fort Vannoy Farms
,
Blue Fox Farm
,
Seven Oaks Farm
and
Thompson Creek Organics
.
---
School Garden Coordinator News
Our School Garden Coordinators have been hard at work keeping the gardens growing, getting produce to the cafeterias, and engaging students in the gardens.
Ginny Sagal is leading an after school garden club once a week at Bellview Elementary School.
Susan Kohlman is hosting Helman School Community Garden Parties for students and parents to work in the garden and harvest food to take home. The Helman cafeteria has been serving cherry tomatoes, chives and kale chips made with garden kale.
Elaine Sayer hosts weekly garden activities during lunch & recess at Walker Elementary School.
Patti Ruiz & Peter Wilhelm work with John Muir School teachers to take classes to the garden to enrich classroom lessons
Eric Sandrock hosted a summer garden club at the Ashland Middle School garden. The AMS garden has provided onions, green beans, carrots and cherry tomatoes to the cafeteria. Eric also uses the garden as a science classroom for students in the in his Building Engaged Lifelong Learners (BELL) program at AMS.
Chris Hardy is working with a group of dedicated students to create the Grizz Garden at Ashland High School.
RVF2S is seeking funds to expand the School Garden Coordinator Program to the Medford & Central Point School Districts. We hope to begin this program in the spring of 2012.
If you are interested in volunteering with any of these school gardens, or becoming a RVF2S School Garden Coordinator, please
contact us
---