Dojang News and Events
First Bi-annual Chosun Black Belt Test


officiated by Grandmaster Richard Chun
It was a full house for the first bi-annual Black Belt Promotion Test of 2017. The test was officiated by martial arts pioneer, Grandmaster Richard Chun and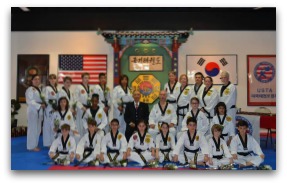 featured Chosun students testing for first, second
,
third and fourth dans
.
Also testing for first dan were T.P.M. students, Lincoln Leventhal and Liz Gruodis.
Adding to the excitement, for the first time, the test was live streamed and available to viewers around the world. Many THANKS to Instructor Cirillo for the implementation of the technology and Chosun parent, Valerie Orlando for the idea! .Contratulations to all candidates on your achievements...
Never Give Up!
Click above image for more photos

Zen Meditation Field Trip
Zen Mountain Monastery
Thirty three Chosun students recently
traveled to the
Zen Mountatin Monastery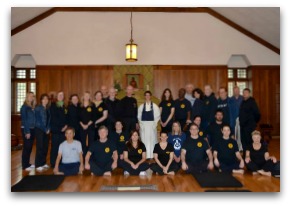 outside of Woodstock, NY for an enlightening discussion of Zen doctrine and a period of seated meditation with the resident monks. A delicious vegetarian lunch was served afterwards. For more information about the monastery and programs offered visit the website:
www.zmm.mro.org
---
View a video of the February Belt Promotion Test!
---
MARK YOUR CALENDARS NOW
for the 20th Chosun Taekwondo Academy
Awards Banquet & Dinner Dance
Saturday December 9th, 2017
Diamond Ballroom
at Minerals Resort & Spa
Vernon, NJ


Please sign up NOW at the dojang!
---
Yoga News
Every week we focus on a different aspect of our yoga practice... on the mat and off..
Stay tuned for weekly inspirational emails and a glimpse of what we are doing in class...
see you on the mat!

We are grateful to guest yoga instructor Erin Cook for sharing her expertise and wonderful teaching skills with Chosun yoga students!
Namaste!
Tuesdays 9:30am
Thursdays 9:30am
Saturdays 9:30am
First Class is FREE! Beginners Welcome!
Want to receive a weekly email about what we are doing in class?
Contact us at: info@chosuntkd.com with yoga email in the subject line
---
Important Announcements
Check the Chosun website under

LATEST NEWS

on the homepage for holiday and weather related closures.

Memorial Day Closure:
Closed Monday May 29th
ATTENTION CHOSUN STUDENTS:
MARK YOUR CALENDARS NOW!
2017 Chosun Belt Promotion Test Dates:


Sundays:
May 21st
August 20th
November 12th
All tests at Warwick Town Hall
132 Kings Highway Warwick, NY



SUMMER @ CHOSUN


Summer is anything but lazy at CHOSUN... As always, we are offering special classes and workshops to enhance our summer schedule. These classes will be taught by respected masters from the general area and are provided at no extra cost.
PLEASE SEE INFORMATION AT THE DOJANG AND IN YOUR JUNE INVOICE!
---
View Chosun 2017 Winter/Spring schedule
---
Write a review of Chosun!
Has your taekwondo training at Chosun made a positive impact on your life? Why not consider writing a review about Chosun on the Chosun google page and/or yelp.com. We are truly grateful to you for your endorsements!
---
Student Spotlight
Susanne Meyer - Fitzsimmons
This student spotlight is dedicated to a former Chosun Black Belt student whose family holds a special place in the heart of the Chosun Taekwondo Academy. Like the Testa and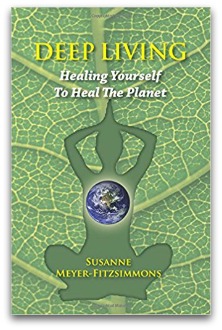 Roche families, the Fitzsimmons started with Chosun way back in the early days and and are still going strong...all family members having earned black belts. According to a recent feature in Dirt Magazine, years ago, Susanne realized there was something lacking in her life that she now says was fulfilment. She went on to say that,
"Professionally I've done all kinds of things in my life – from interior design to real estate planning to studying health to bookkeeping – but they all had to come together into something that would become my next sort of profession, what I would do. That is what I was lacking."
The culmination of her ongoing search for deeper meaning and inner reflection resulted in her book, Deep Living, Healing Yourself to
Heal the Planet,
recently published and currently available on Amazon.com.
Many congratulations to Susanne for her wonderful accomplishments and to the entire Fitzsimmons family for their continuous support of the Chosun Taekwondo Academy
See an article featuring Susanne in
Chronogram magazine
click image above for more inforation and to order Deep Living, Healing Yourself to Heal
the Planet
---
Mrs. Pyke Eats Korea
Dak Bulgogi
When you think of Bulgogi we immediately think of beef sizzling away on the grill. But here's a great recipe for a week night dinner that is so easy, Dak Bulgogi. Dak is chicken in Korean. I found this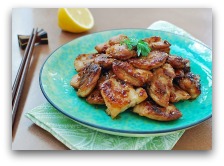 great idea from Hyosun Ro a Korean American mom who blogs about home style Korean cooking. Her site is Korean Bapsang.com. I also follow her on Facebook to get her daily postings and this is where I found Dak Bulgogi! You marinate boneless skinless thighs in the morning and either saute the Dak or throw them on the grill. Here's the recipe…

1# Boneless skinless thighs
3T soy sauce
1T brown sugar
1T lemon juice
1T honey
1Tmirin
1T rice wine
1T grated garlic
1Tgrated ginger
1T sesame oil
Fresh ground pepper
Marinate at least one hour. Saute or grill till done. As you're cooking keep splashing on some of the marinade. The chicken will get beautifully glazed.
While chicken marinates cook a pot of rice, clean a head of Red Leaf lettuce and separate into leaves.
Prepare the sauces.
Ssam Sauce Scallion sauce
2T ssamjang ½ cup chopped scallions
1T gochugang 1T gochujang
1T rice vinegar 1T rice vinegar
1Tvegetable oil 1T vegetable oil
Mix until smooth
To serve, take a piece of lettuce and put a scoop of rice, a piece of chicken and a dab of each sauce, roll it up and enjoy. They are addicting!!!
Haeng bog meogneum
Happy Eating!!
Pamela Pyke
A new website on YouTube about Korean Cooking is called: Anyone Can Make.
Just a quick tip….I found another web site that I love. TriFood.com. This site is about educating people about Korean food. Check it out.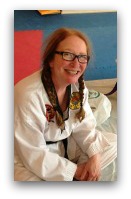 When it comes to researching Korean cuisine I follow two amazing Korean women who have shared their love of good home cooked Hansik (Korean food). Go to YouTube
and check out maangchi.com and omma's kitchen.com

We would love to hear from you... send comments or questions to chosuntkd@yahoo.com
---
Chosun Ch
atter
May Birthdays:
Grace Amato, Henry Smith, Hunter Stuart, Andrei Ralko, Jason Brady, Ignacio Cytrynowicz, Samuel Ragone, Taylor DiMeglio and Luke Cirillo
Welcome New Students:
Aaron Greaves, Dax Morrison and Madison Lijoi
---
Do you need a CHOSUN patch sewn on your dobok but lack sewing skills?
You are in luck!!!
Master Eleanor Pyke is offering her expert sewing services to CHOSUN families.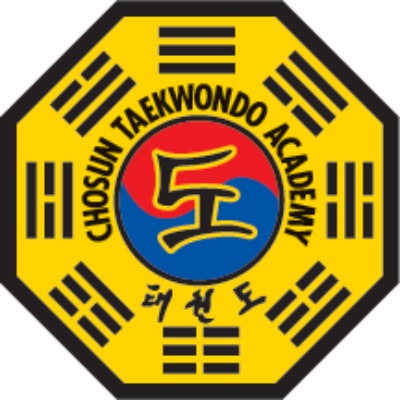 She charges $5.00 per patch and you can contact her or Mrs. Pyke at the dojang.
---
Chosun Offers
Interested in Traditional Taekwondo training
at Chosun?
Take advantage of our Basic Training Package: $29 for one month of training/includes the uniform


MAKES A GREAT GIFT!
---
Do you have any news that you would like to share with Chosun students? Submit your news to Chosun Chatter: chosuntkd@yahoo.com
Space limited
Send submissions for the Chosun e-newsletter to chosuntkd@yahoo.com Deadline for the June, 2017 newsletter is 5/25/2017
On the Horizon
HAPPENING THIS WEEKEND...
1:00pm - 3:00pm
The statistics for violence against women is shocking... according to NCADV a woman in the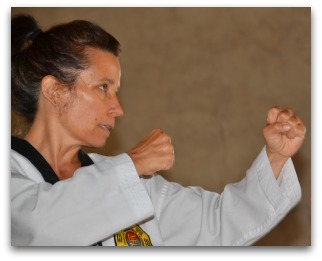 US is physically assaulted every nine seconds. Please take action and attend this informative workshop to learn self-defense techniques against an unprovoked attack. This two hour course is offered FREE OF CHARGE to the community
(for women ages 13yrs and above)
Ideal for college students!
NO CHARGE
Advance registration required
Please contact the
Albert Wisner Public LIbrary
For information contact Chosun info@chosuntkd.com www.chosuntkd.com
Join the event on facebook!
Chosun Belt Promotion Test


Sunday May 21st, 2017
Warwick Town Hall
132 King Highway
Warwick, NY
Color Belts: 12:00 pm
Black Belts: 2:00 pm
Paperwork and fees due: May 11th



Totally Taekwondo Magazine




Special Edition


Master Doug Cook
"Master Doug Cook's work in Totally Tae Kwon Do first appeared in 2009. By then he had already published three books about the Korean martial art...Master Cook's loyalty and commitment to his teacher ,Grandmaster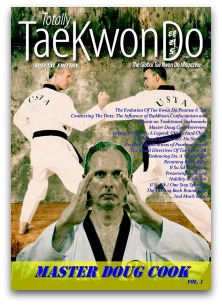 Richard Chun and the principles of Do have never strayed, and his work collected here in a single issue for the first time, confirms his resolve.
There are seven Special Editions due to come out, the first four of which feature some of our most prolific and loved writers, with the next three featuring all the interviews and profile features we have run
since 2009.
All Special Editions are double sized issues, but not double priced - each is over 200 pages long and will be available via the Totally Tae Kwon Do magazine website:"
www.totallytkd.com
comments from...
Stuart Anslow, author and publisher of Totally Tae Kwon Do Magazine
HAPPENING IN JULY, 2017!
Korea Training & Cultural Tour
2017 Chosun Taekwondo Academy Korea Training & Cultural Tour
July 8th trough 16th, 2017
ALLOW YOUR TAEKWONDO DREAM TO BECOME A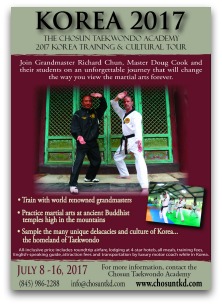 REALITY...Join us for the 2017 Chosun Taekwondo Academy Korea Training & Cultural Tour. Begin planning now for July 2017.
Visit and train at world famous dojangs, the Kukkiwon, universities and ancient temples located high in the mist-covered mountains. Sample many unique delicacies and the rich culture of Korea.... homeland of taekwondo.
Dates: Saturday, July 8th through
Sunday July, 16th, 2017
All-Inclusive Price: $4300
Cost includes round-trip airfare, lodging, all meals, training and sightseeing fees, English-speaking guide and tour warm-up suit.
Call (845) 986-2288 or email us at chosuntkd@yahoo.com for detailed information.Actions speak louder than dreams. Only you can make yours come true.
Click image above for 2014 Korea Tour retrospectiv

e
---
Leadership Team News
Making a difference in our community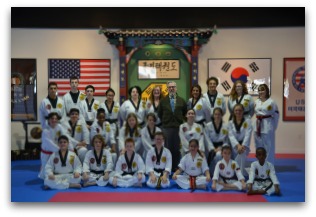 New York Police Department officer and Chosun parent, Charlotte Garofalo will meet with the
Chosun Leadership Team
this month to discuss her job as it relates to community leadership.
Mark your calendar ...
Leadership Team Pancake Breakfast
Saturday July 1, 2017
Applebee's Restaurant
12 Orange Plaza Lane
Middletown, NY 10940
8:00am - 11:00am
$8.00 for pancakes, bacon and coffee
Proceeds benefit the
Brian Ahearn Children's Fund
Tickets will go on sale at the dojang soon!
Help support the Leadership Team
and our community!

Read an article about the Chosun Leadership Team's holiday outreach activities in the
Warwick Advertiser:
Chosun Taekwondo Academy Increases Efforts to Serve Community
The Chosun Leadership Team has it's own FACEBOOK PAGE!!!


---
Student of the Month
March, 2017
Parker Walters
Parker is seven years old and enjoys swimming, reading, and playing (his #1 pass time is Thomas the Tank Engine). He also enjoys shopping at Toys R Us and loves going to church. For the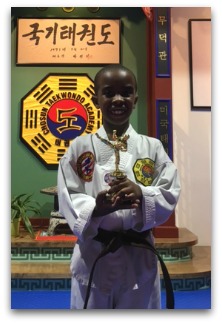 past two years Parker has attended the Chosun Taekwondo Academy. He is now a High Brown Belt and is working towards his Bodan Belt. He enjoys the art of taekwondo and looks forward to attending his classes each week. Parker appreciates the training he receives form Master Cook and the other instructors. He lives by the principles he is taught in taekwondo.
.
---
Chosun in the Media
May 2017 #99
Education...Not Entertainment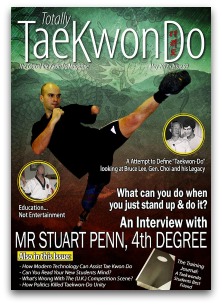 page 29 by Master Doug Cook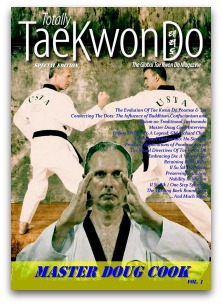 Totally Taekwondo News
Master Cook - Special Edition
"Master Cook's work is collected here in a single issue for the first time. " Stuart Anslow

Subscribe to read articles


Black Belt Magazine
October/November, 2015
The Evolution of Taekwondo Forms
by Master Doug Cook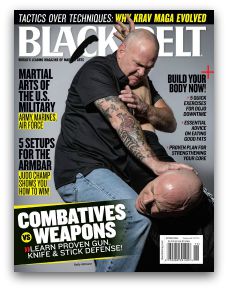 ---
Literary Contributions to the Art of Taekwondo
by Master Doug Cook
YMAA Publications, Inc.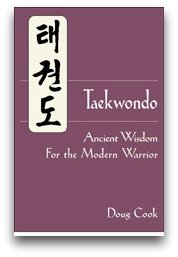 Taekwondo - Ancient Wisdom for the Modern Warrior

"...Cook writes in an easy-to-understand style, which is particularly helpful for analyzing this complex subject. Any practitioner of Taekwondo, from the novice White Belt to the most seasoned Black Belt, should include this book in martial arts training."

Alan J. Couture, forewordmagazine.com

Traditional Taekwondo - Core Techniques,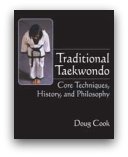 History and Philosophy
ForeWord Magazine Book of the Year finalist

"This is much more than a how-to guide but a book that quenches the thirst a lot of practitioners who prefer their reading material to be a bit meatier. A recommended read for all those interested in scratching beneath the surface of the art of Taekwondo."

Pete Mills, Martial Edge Online, U.K.

also available in Portuguese, Taekwondo by Madras Editora LTDA.

Taekwondo - A Path to Excellence
USA Book News Best Books award finalist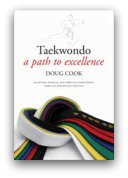 Book of the Year Award Finalist - Foreword Magazine

"Taekwondo - A Path to Excellence is a pick for any library strong in martial arts and spiritual connections. It follows Taekwondo's path and development, drawing connections between the martial arts choices and the Way. From linking movement to harmony and life rhythms to developing traditional and non-traditional strength, this is a far wider-ranging title than just another martial arts survey."

Midwest Book Review - Oregon. WI

Taekwondo Black Belt Pomsae - Original Koryo and Koryo
by Richard Chun and Doug Cook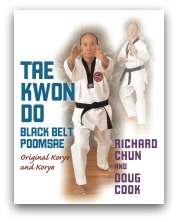 Written specifically for level 1 and level 2 black belt students, this book is a scholarly attempt to capture, transmit and preserve as an inheritance, the historical treasures and technical elements inherent in Original Koryo and Koryo, as well as the applications less obvious or even secretly encoded in these forms. This knowledge will benefit those seeking more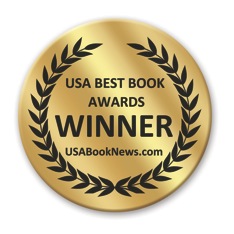 than triumph in the ring or aerobic fulfillment from their taekwondo training.

All books available at booksellers worldwide
e-book format available

Visit Chosun Taekwondo Academy for information or to purchase books by Master Cook.
---
Chosun Affiliate School News
T.P.M Martial Arts
T.P.M. is a traditional taekwondo academy that is owned and operated by Chosun 4th Dan Black Belt Master Arun Salgunan who has over 25 years of experience in the Martial Arts.

Congratulations to T.P.M. students Lincoln Leventhal and Liz Gruodis on their recent promotion to first dan Black Belt!
T.P.M Martial Arts is located at:
111 Route 6
Milford, PA 18337
(570)296-1726 Cell# (845) 344-7912
tpmmartialarts@gmail.com


Please help us support our Chosun Affiliate School... PASS THE WORD!
---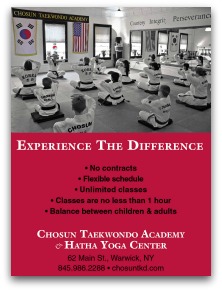 Forward this message to a friend