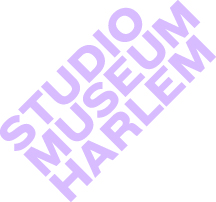 ---

We've got so many exciting programs to bring to you in the next month, including our Target Free Sunday programming, an Art21 documentary screening featuring Ghanian artist El Anatsui, and an innovative Educator workshop, to name a few. We are also thrilled to announce that Terrance McKnight, host of WQXR weekday evenings and

All Ears with Terrance McKnight

, will be joining the conversation with Jennie C. Jones for The Artist's Voice on April 26.
Don't miss it!

---

Target Free Sunday, April 22, 2012
Gallery Tour: Ralph Lemon: 1856 Cessna Road
|
1:00 PM
Kids & Family Programs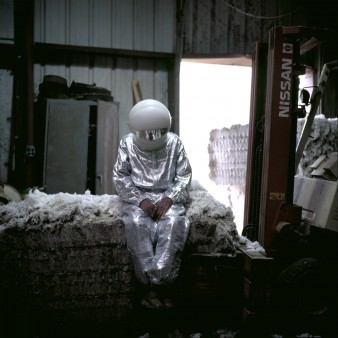 Ralph Lemon
, Untitled
, 2010. Courtesy the artist
Enjoy an interactive and informative tour of
Ralph Lemon: 1856 Cessna Road
. Drawing from an eight-year project by New York-based movement artist Ralph Lemon (b. 1952) in conjunction with Little Yazoo, Mississippi resident Walter Carter (1907–2010),
1856 Cessna Road
explores a friendship that evolved into a close collaboration and features digital animation, large-scale color photographs and a film installation. Click here to RSVP.
Hands On: Found Object Sculptures | 2:00 PM


Kids & Family Programs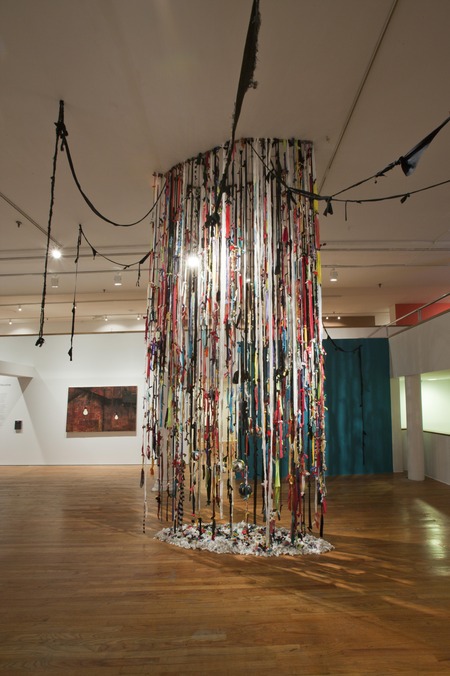 John Outterbridge
,
Untitled
(installation view), 2012. Courtesy the artist.
Assemblage artist John Outterbridge creates two- and three-dimensional artistic compositions by putting together recycled everyday materials. Inspired by Mr. Outterbridge's work, we will construct three-dimensional artwork with found objects. Click here to RSVP.
---
Sunday, April 22
, 2012
Art21:

Change

featuring El Anatsui | 3:00 PM

Adult Programs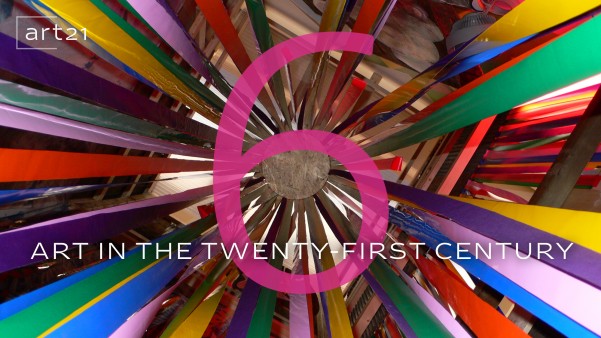 "Art in the Twenty-First Century," Season 6. © Art21, Inc. 2012.
We are pleased to announce our partnership with
Art21
, a nonprofit dedicated to engaging audiences with contemporary visual art, inspiring creative thinking and educating a new generation about artists working today. Join us Sunday as we focus on El Anatsui.
Episode 1: Change


This episode features artists who bear witness, through their work, to transformation—cultural, material, and aesthetic—and actively engage communities as collaborators and subjects. Ai Weiwei, El Anatsui, and Catherine Opie are featured. Click here to RSVP.

Adult Programs
are generously supported by MetLife Foundation

.
---
Tuesday, April 24
, 2012
Teaching and Learning Workshop for Educators: OBJECTification | 7:00 PM
Educator Programs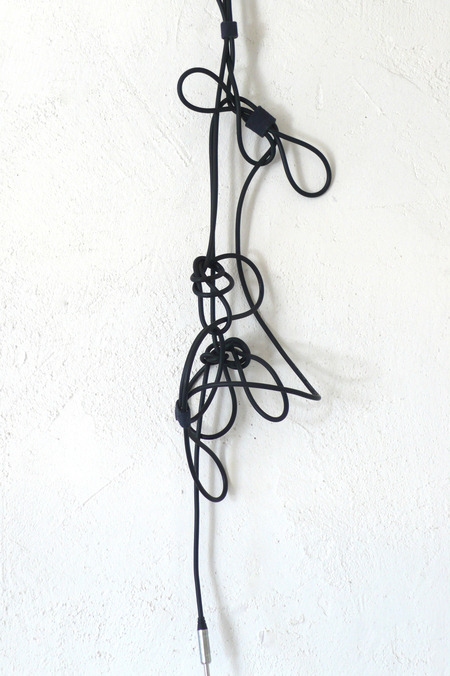 Jennie C. Jones
,

Shhh #8

, 2011. Courtesy the artist.


When objects are the inspiration behind drawings, paintings and installations, powerful imagery emerges. Join us as we explore techniques for creating object based art, ranging from found object sculpture to contour line drawing. Learn how objects can be used to teach key subject areas such as social studies and language arts.

This program is free and dinner will be served. Click here to RSVP.


Educator Workshops are made possible thanks to a grant from Wells Fargo.
---
Thursday, April 26
, 2012
The Artist's Voice: Jennie C. Jones in conversation with Terrance McKnight
| 7:00 PM

Adult Programs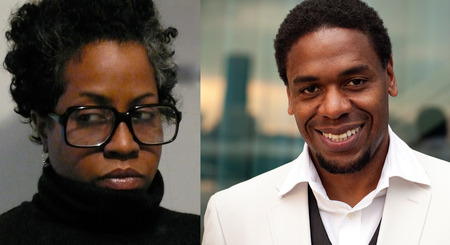 [L-R]:
Jennie C. Jones. Courtesy the artist; Terrance McKnight
. Photo: Marco Antonio
Please join us for a dialogue with Jennie C. Jones. Jones dubs her artistic approach "listening as a conceptual practice," a deceptively sparse way of describing her exploration of music and sound in material form. For Jones, "listening" describes a space of negotiation between noise and silence, art object and environment, and histories of the avant-garde. We will listen to the music that has informed her practice as Jones discusses the ways in which her interest in sound and music has shaped the work currently featured in Shift: Projects | Perspectives | Directions.


This program is free with museum admission. RSVPs are required. Seating is limited. Studio Museum members receive priority seating, subject to availability. Click here to RSVP.

The Artist's Voice is made possible, in part, by MetLife Foundation and an endowment established by the Ron Carter Family in memory of Studio Museum in Harlem Trustee, Janet Carter.

---

Check out Latifa Echakhch and Jennie C. Jones at Frieze New York!
Frieze New York, May 4-7, 2012, Randall's Island Park
Limited 2 for 1 Ticket Offer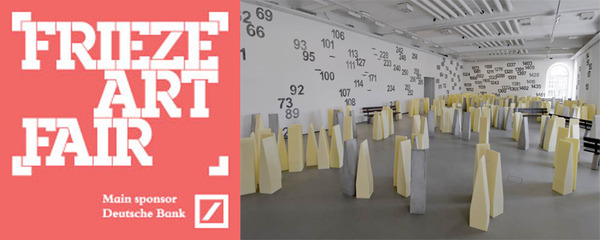 [R]: Latifa Echakhch, Les sanglots longs, 2009.
We are proud to announce that Latifa Echakhch and Jennie C. Jones, artists featured at the Studio Museum, will be participating in Frieze 2012 in New York
Latifa Echakhch, an artist featured in our 2008 Flow exhibition, creates work that addresses globalized contemporary culture through simple, elegant gestures and formal restraint. In her project, Echakhch turns a patch of lush, green grass on Randall's Island into an enchanting mirage by installing hundreds of tumbleweeds in an incongruous location. Typically seen rolling in the desert or on empty highways in the American Southwest, tumbleweeds are long-standing icons of classic Western movies and popular imagination. As a three- dimensional still life, this piece invites us to re-examine a familiar object, unexpectedly presented to us in an unfamiliar context.
In addition, Jennie C. Jones, also featured in our current exhibition Shift: Projects | Perspectives | Directions, will have an installation in the VIP Room.


Visit Frieze New York in May and take part in the city's latest contemporary art event. Bringing an international focus to New York's dynamic contemporary art scene, Frieze New York is the 'must-see' event in May. Presenting the most forward-thinking galleries from around the globe, the fair showcases new and established artists.

In addition to being able to see and buy art by over 1,000 of the world's leading artists, visitors can experience Frieze Projects, the fair's program of artists' commissions, and Frieze Talks, a prestigious program of debates, panel discussions and keynote lectures.
Visit friezenewyork.com to benefit from this exclusive ' 2 for 1' offer. Just select the day you wish to attend under 'Tickets' and enter the promotional code studiomuseum12 when prompted. Limited offer, subject to availability. Booking fee applies.
---
Friday, May 4, 2012
Frieze Uptown Friday
: featuring Derrick Adams and Edgar Arceneaux | 7:00 PM

Adult Programs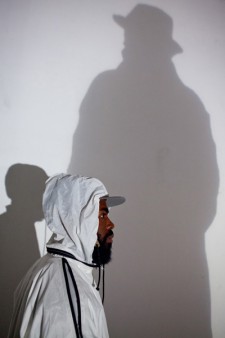 Derrick Adams, I Crush A Lot #3 , 2011–12. Performance still from "Communicating with Shadows (Hammons)," 2011.
Courtesy the artist


Uptown Fridays are back, with a series of vibrant events that will offer attendees a special opportunity to enjoy the Museum in a unique social space celebrating art and culture.


Join The Studio Museum in Harlem in celebrating the Frieze Art Fair with a special evening including a cocktail reception, a site-specific performance of Derrick Adams's ongoing solo project Communicating with Shadows, and a book signing with Edgar Arceneaux.

In Communicating with Shadows, New York-based artist Derrick Adams selects iconic photographic documentations of performances by artists including Bruce Nauman, Adrian Piper, Senga Nengudi and David Hammons. Animating the original live action, Adams transforms still photographs into the conceptual building blocks and interactive sets of his performances.
In addition, Edgar Arceneaux will sign copies of Hopelessness Freezes Time, a book written in conjunction with scholar Julian Meyers and Underground Resistance, a Detroit-based techno collective. Hopelessness Freezes Time responds to the rich contemporary discourse surrounding contemporary art practice in Detroit. RSVP to EventsRSVP@studiomuseum.org.

---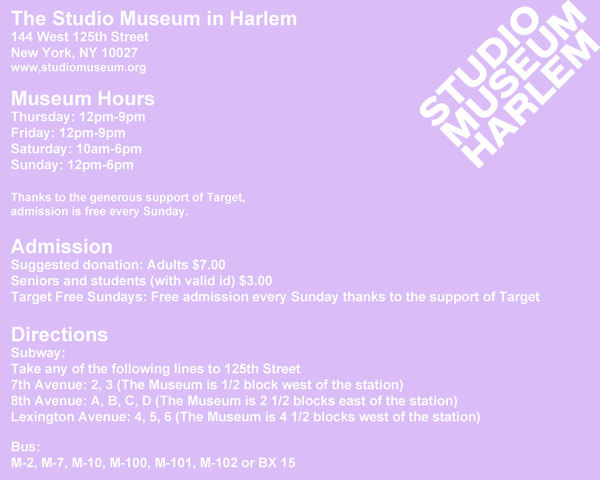 ---