Be active. Be connected. Be inspired.


Dear Friend,
It has been an active spring season here at Life Navigators. This month, the individuals that we serve enjoyed attending an inspiring Parsons Dance performance hosted by the Sharon Lynne Wilson Center. They were also able to watch an exciting game of hockey thanks to the generosity of the Milwaukee Admirals Hockey Club. Coming up i
n May, we are looking forward to a Game Night with our friends at Saints Constantine & Helen
.
A huge thank you to these community partners for making such a difference in the lives of the individuals we serve.
These events provide fantastic opportunities
for individuals with disabilities to develop stronger networks of support in the community.
We are excited to see how we continue to grow and expand throughout the year. A huge thank you to our many wonderful community partners, volunteers and donors who make our work possible.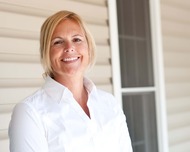 Warm Regards,

Vicki Wachniak
Executive Director

---
33rd Annual Challenger Event Honoring Dave, Carol & Dan Anderson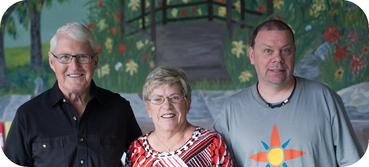 We are so pleased to announce Dave, Carol & Dan Anderson as our 33rd Annual Challenger Honorees. Dave & Carol are long-time supporters of Life Navigators and all kids and adults with disabilities in our community. Dan is a founding member of our Men's Group and loves participating in our community outings. Read more about Dan's story in the article below.
We hope you can join us as we honor the Anderson family at our 33rd Annual Challenger Event on September 19, 2016, at Blue Mound Golf & Country Club. Be sure to save the date!
Photo: Dave, Carol & Dan Anderson at our 2014 Summer Picnic.
---
Dan, Our 2016 Consumer of the Year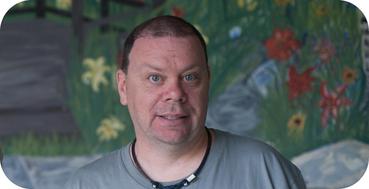 Dan, our 2016 Consumer of the Year, is a member of our Self Advocacy & Independence Program and loves attending our social and community outings. He especially enjoys our sporting events and participates in our annual Winter Celebration and Summer Picnic. His involvement in our Men's Group has allowed him to develop independent living skills and strengthen his leadership abilities in our community.
His family is so grateful for Life Navigators, whose services provide Dan with the opportunity to expand his network of support by creating deeper friendships with other individuals and families served by Life Navigators. Be on the lookout for photos of Dan being active and connected in our community throughout the year!
Photo: Dan had a great time playing bingo at our 2014 Summer Picnic.
---
Visit us at Booth #304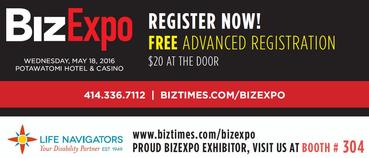 Visit us at
Booth #304
at the
12th Annual BizExpo
! This great networking event is hosted by BizTimes Media on Wednesday, May 18, 2016, from 9:00 a.m. to 5:00 p.m. at Potawatomi Hotel & Casino. Register online to receive your
free Expo Pass
, which includes access to the expo floor and 18 seminars.
Visit our booth to meet Life Navigators staff, volunteers and consumers. Learn about our programs and various volunteer opportunities for individuals and groups.
---
Featured Partnership: An Evening with the Milwaukee Admirals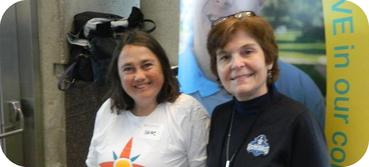 What an exciting night of friendship and hockey! Over 150 of our individuals, families and friends enjoyed a Milwaukee Admirals hockey game on Tuesday, April 12. A huge thank you to Harris Turer and the Milwaukee Admirals Hockey Club for hosting our group for a second year. Click here to view photos of our consumers enjoying the event.

Photo: A huge thank you to Marcy at the Milwaukee Admirals, pictured with our consumer Daire, for helping us coordinate such a wonderful event.

---
Leave a Legacy for Kids and Adults with Disabilities

Interested in leaving a legacy for kids and adults with disabilities?
Remember Life Navigators in your will or estate plan. Your gift will positively impact individuals with disabilities now and in the future.
Inspired to learn more about the Life Navigators Leave a Legacy Society? Contact Vicki at
414-774-6255 or vicki@lifenavigators.org.
---
Support Life Navigators Through the Thrivent Choice Program

Thank you to Thrivent Financial for including Life Navigators as a Thrivent Choice Agency. Each year, Thrivent Financial donates to thousands of charities recommended by their members.

Great news! You can now designate Thrivent dollars to Life Navigators through the Thrivent Choice Program. Additionally, you can designate funds through their Action Team program. Gather two friends, create a Thrivent Action Team and volunteer at one of our consumer events. Thrivent will provide funds to help!

Interested in learning more? Contact Amanda at Life Navigators, amanda@lifenavigators.org or 414-774-6255.
---
Join us for a Life Navigators Game Night


Join us and Saints Constantine & Helen for an evening filled with friendship, board games and prizes! Dinner will be provided.

Date and Time:

Fri

day, May 6, 2016


5:00 p.m. - 6:00 p.m.

Dinner
6:00 p.m. - 7:00 p.m. Game Time




Location: Saints Constantine & Helen

2160 Wauwatosa Ave

Wauwatosa, WI 53213




Dinner Options:
(All options served with salad and bread)

Fish Fry

Chicken Tenders
Fried Shrimp




RSVP with your dinner choice by April 29 and you will be entered into a drawing to win fun prizes! Contact Megan at 414-774-6255 or megan@lifenavigators.org.
---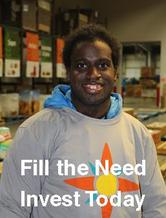 Mark your Calendars for our Upcoming Events!




April 26, 2016

Trust & Guardianship Presentation

5:30 p.m. to 7:30 p.m.

(Life Navigators)




May 6, 2016

Game Night

5:00 p.m. to 7:00 p.m.

(Sts. Constantine & Helen)




May 17, 2016

Freedom on Wheels

10:30 a.m. to 12:00 p.m.

(Life Navigators)




May 18, 2016

12th Annual BizExpo

9:00 a.m. to 5:00 p.m.

(Potawatomi Hotel & Casino)