Be active. Be connected. Be inspired.


Dear Friend,
What an exciting few months it has been for Life Navigators! We recently celebrated the completion of our building expansion and are enjoying our newly renovated space. If you were not able to attend our Open House event, please drop us a note and we would be happy to set up a tour. We are thrilled this will allow us to serve an additional 850 kids and adults with disabilities over the next three years.
We are so thankful to have had a record year for our Challenger Event honoring Deanna & Eric Tillisch. We enjoyed a sold out crowd with a beautiful day for our golfers and dinner guests. Thank you to the many individuals, corporations and local organizations who raised $285,000 to support kids and adults with disabilities.
We are truly fortunate and humbled by our incredible network of donors, volunteers and friends who continue to show their support for the kids and adults with disabilities that we so proudly serve.
We are excited to see what the end of 2017 has in store for us and are so grateful for all you do for our organization and individuals with disabilities.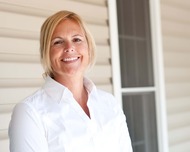 Warm Regards,

Vicki Wachniak
Executive Director

---
Consumer Spotlight: Filling the Need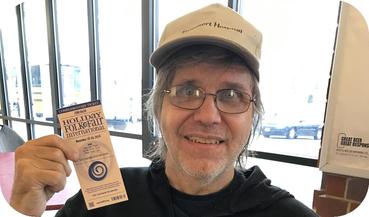 Meet Mike. Mike loves reading and learning about history. He has attended many community festivals and especially enjoys the Holiday Folk Fair. Mike is a member of our Family Support program and benefits from our emergency need services. Recently Mike's health has made it difficult for him to leave his home for long periods of time. Last year he was in desperate need of warm winter clothes, and his Life Navigators program coordinator was able to go out and purchase these items with our emergency need Target gift cards. Mike was so grateful for the warm clothes to keep him healthy during the winter months.
Thank you for supporting these critical services. All it takes is a
$10 Target gift card
purchase to fill an immediate need for Mike and many others.
Before our consumers can benefit from our events and community outings, they must have their basic needs met.
Your $10 Target gift card donations help kids and adults with disabilities stay healthy all year long.
Photo: Our consumer, Mike, enjoying last year's Holiday Folk Fair with Life Navigators staff and consumers.
---
We Did It - A Record Year!

34th Annual Challenger Event Honoring
Deanna & Eric Tillisch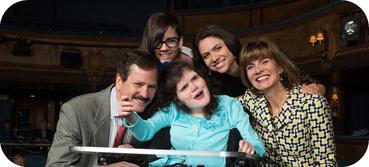 Thank you for raising $285,000 for individuals with disabilities.
A huge thank you to the Tillisch family and our many generous donors and friends for their continued support.
On September 18, 2017, we raised $285,000 for kids and adults with disabilities in our community.
We were so pleased to have had a sold out crowd that enjoyed a beautiful day of golf, a wonderful dinner, a fabulous auction and an inspiring program.
---
Featured Partnership: SafeNet Consulting

What started as two groups recognized as a Milwaukee Business Journal Best Places to Work quickly became an amazing partnership. We are so thankful to work with Safenet Consulting as they cultivate the next generation of leadership in software development. This summer a talented group of students from Elmbrook Schools assisted us in streamlining our internal office documents.

We are excited for the efficiency opportunities this affords the organization's social workers and nurses and the ability to increase focus on delivering service in our community. Thank you SafeNet for being a true community partner!

Click here to read the feature article in the Milwaukee Journal Sentinel.

Photo: Thank you to the

students from Brookfield Central High School and Greendale High School, led by

their Computer Science teacher, for all their work and dedication this summer.
---
Share Your Heart!

When you play the Canal Street Bingo game at Potawatomi Hotel & Casino now through December 14, you're helping raise funds for area children's charities, giving them the gift of a promising future. Half of each $3 or $7 Canal Street Bingo game purchased goes to the Heart of Canal Street fund, which totaled more than $1.1 million last year! Life Navigators is excited to be one of this year's benefiting charities through our partnership with Milwaukee Radio Alliance.
Visit
paysbig.com/heart
to learn more.
---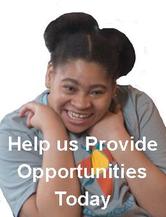 Mark your Calendars for our Upcoming Events!




November 14, 2017:
Coffee Connections
10:00 a.m. to 12:00 p.m.
(Life Navigators)




November 28, 2017:
Game Night
4:00 p.m. to 6:00 p.m.
(Life Navigators)