Be active. Be connected. Be inspired.


Dear Friend,
It's been an exciting and active spring here at Life Navigators.
Our building expansion is nearing completion. We are so pleased that this new building will allow us to grow and expand,
serving an additional 850 kids and adults with disabilities over the next three years. We hope that you will celebrate with us by attending our Community Open House on Friday, June 9.


The individuals that we serve have also been active over the past few months enjoying numerous Life Navigators events. Last month, almost 200 consumers and families enjoyed a great game of hockey thanks to the generosity of the Milwaukee Admirals Hockey Club. This month, over 100 consumers participated in
a fabulous night of food, games and friendship with our friends at Saints Constantine & Helen in Wauwatosa
.
Thank you to our many wonderful community partners, volunteers and donors for supporting the 4,500 kids and adults with disabilities who rely on Life Navigators each year.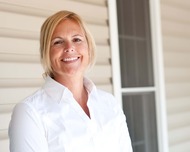 Warm Regards,

Vicki Wachniak
Executive Director

---
34th Annual Challenger Event Honoring Deanna & Eric Tillisch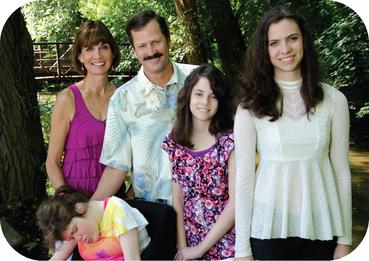 We are so pleased to announce Deanna & Eric Tillisch as our 34th Annual Challenger Honorees. Deanna & Eric are deeply committed advocates of Life Navigators and all kids and adults with disabilities in our community. Read their inspirational story.
We invite you to join us as we honor the Tillisch family at our 34th Annual Challenger Event on September 18, 2017, at Blue Mound Golf & Country Club. Be sure to save the date! Online registration and sponsorship opportunities are available.
Photo: Deanna & Eric are pictured with their daughters Kasey, Morgan and Kayla.
---
We Haven't Moved--Just Expanded
Join us for Our Community Open House


Join us as we unveil our newly renovated space that will allow us to serve an additional 850 kids and adults with disabilities over the next three years.




Friday, June 9, 2017

2:00 p.m. to 6:00 p.m.




Life Navigators

7203 W Center St

Wauwatosa WI 53210




Enjoy a tour of the new space and learn

how we are expanding our community impact. For more information, view our invitation.




Kindly RSVP by June 5 to Amanda at

414-774-6255 or

amanda@lifenavigators.org.



---
Johnson Controls Making a Difference


Congratulations to Johnson Controls' Indirect Procurement Team for receiving the Johnson Controls Chairman's Award. Their outstanding work and commitment to building technologies and solutions is being recognized throughout the company.

This prestigious award included the opportunity to provide a donation to a charity of their choice. Thank you to Terry Nadeau, Frank Ambrosius and Jesus Sanchez for nominating Life Navigators. Through their commitment to kids and adults with disabilities, Life Navigators received a $4,000 award.



Thank you to our many Johnson Controls volunteers who
support Life Navigators throughout the year. They make a
difference by hosting lunch and learns, volunteering at
consumer events and supporting Life Navigators through the
United Way Donor Choice Program.

Photo: Terry Nadeau, Jesus Sanchez and Frank Ambrosius
with Life Navigators Executive Director Vicki Wachniak.

---

Battle of the BLUtenders!
Monday, June 19, 2017
5:30 p.m. - 7:30 p.m.
The Pfister, Blu Bar, 23rd Floor
Milwaukee, WI 53202
Join us as Johnson Controls employees Dan Autey and Jesus Sanchez battle for tips to support kids and adults with disabilities. All tips and 10% of the bar sales will support Life Navigators.

Bring a friend and enjoy happy hour specials and complimentary appetizers. View our flyer for more information.

Can't attend but want to cast your vote for the best BLUtender? Donate online at LifeNavigators.org and designate your tip to Dan or Jesus in the "in honor of" section.

Thank you to our media and music sponsors: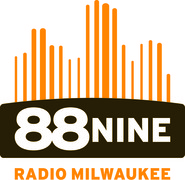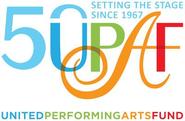 ---
Special Needs Trusts--Large and Small
A Key for Your Future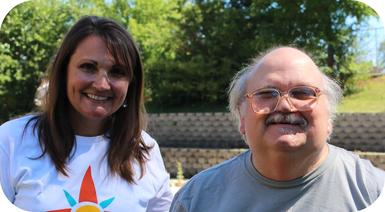 Life Navigators is one of two major special needs trust
programs in the State of Wisconsin.
Join our panel of experts to learn more about special needs
trusts and why they are right for your client or family member
with a disability.
Thursday, June 15, 2017
8:30 to 9:00 a.m. Registration and Continental Breakfast
9:00 to 11:30 a.m. Program
Boelter SuperStore
4200 N Port Washington Rd
Milwaukee, WI 53212


There is no cost to attend. Seating is limited. RSVP by June 8 to Amanda at amanda@lifenavigators.org or 414-774-6255.
Presentation is for attorneys, estate planners, financial
advisors, disability professionals and families. For more information, view our invitation.
---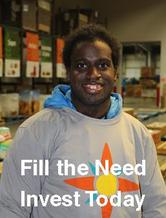 Mark your Calendars for our Upcoming Events!




May 24, 2017

12th Annual BizExpo

9:00 a.m. to 5:00 p.m.

(Potawatomi Hotel & Casino)




June 9, 2017

Community Open House

2:00 p.m. to 6:00 p.m.

(Life Navigators)




June 15, 2017

Trust & Guardianship Presentation

8:30 am. to 11:30 a.m.

(Boelter SuperStore)




June 19, 2017

Battle of the BLUtenders

5:30 p.m. to 7:30 p.m.

(BLU Bar, the Pfister Hotel)