Asian American Women Artist Association's
Emerging Curators Program presents

Hungry Ghost: Yearning for Fulfillment
a visual and literary art exhibition featuring 38 artists
curated by Lisa Chiu


Opening Reception:
Thursday, April 26, 2012, 5 - 8:30 PM
Free event -
donations
gratefully accepted!
RSVP
recommended.
Exhibition Dates:
Monday, April 23 – Friday, June 8, 2012
Location:
Thoreau Center of Sustainability
The Presidio, Building 1014
Tourney Avenue, San Francisco, CA 94129
Thoreau Center Gallery Hours:
Monday through Friday, 9 AM - 5 PM

Join us for the opening reception of Hungry Ghost: Yearning for Fulfillment, a dynamic exhibition featuring the work of 38 visual and literary artists.
The Hungry Ghost, a concept based in Buddhist and Taoist beliefs, is a lost soul that roams burdened by unmet needs. Driven by insatiable greed and intense desires, the Hungry Ghost wanders, searches and feeds.

Hungry Ghost: Yearning for Fulfillment

asks Asian American women artists to interpret and illuminate this powerful, culturally rich metaphor. They address the questions: How do we crave acceptance and fulfillment? What feeds us?

These artists responded through essays, illustrations, mixed media installations, paintings, photography, poetry and sculpture.

Their works express themes of food and family, identity and isolation, consumption and compulsion.
The Artists:
Octavia Baker • Mitsuko Brooks
•
Jennifer Cheng
•
Karen Chew
• Linn Chiu •
Wei Ming Dariotis
•
Ganga Dharmappa
•
Stephanie Han
•
Khay Hembrador
•
Julie Huynh
•
Jaimee Itagaki
•
Zilka Joseph
•
Rosie Kar
•
Leslie Kitashima-Gray
•
Susan Kitazawa
•
Julia Kuo
•
Amy Lam
•
Lucy Liew
•
Elaine Gin Louie
•
Grace Hwang Lynch
•
Wei Ma
•
Mia Nakano
•
Choppy Oshiro
•
Cat Chiu Phillips
•
Michelle Salnaitis
•
Linda Shiue
•
Leah Silvieus
•
Sokunthary Svay
•
Cynthia Tom
•
Elizabeth Travelslight
•
Vivian KD Truong
•
Solongo Tseekhuu
•
Cat U-Thasoonthorn
•
Nancy Uyemura
•
Susan Lien Whigham
•
Pamela Ybanez
•
Stephanie Yu
•
Leslie Zeitler
The Curator: Lisa Chiu is a Taiwanese American writer and food fanatic. Her interest in curation stems from a desire to cultivate creative opportunities that foster cultural awareness. She conceived

Hungry Ghost

as a forum to amplify Asian American women's voices and showcase their art.

Asian American Women Artists Association (AAWAA): AAWAA is a nonprofit arts organization dedicated to ensuring the visibility and documentation of Asian American women in the arts. Through exhibitions, publications, and educational programs, we offer thought-provoking perspectives that challenge societal assumptions and promote dialogue.

Emerging Curators Program: AAWAA's Emerging Curators Program provides a platform for curators residing in the San Francisco Bay Area to develop their vision and encourage curatorial expertise in the Asian American Art. Support this project by donating to AAWAA.
Presenting Organizations:
Asian Pacific Islander Cultural Center (APICC)
This exhibit is co-presented as part of Asian Pacific Islander Cultural Center's United States of Asian America Festival.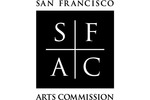 APICC and the United States of Asian America Festival are supported by the Sa
n Francisco Arts Commission.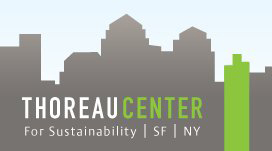 Thoreau Center at Tides in San Francisco's Presidio
For more information, contact
info@aawaa.net