Small Business Commission
Upcoming Events
Resources
Hi Reader,

I want to welcome San Francisco's 45th Mayor, London Breed sworn in on July 11, 2018. Mayor Breed's top priorities for her administration are addressing the City's homelessness challenges, cleaning up San Francisco's streets and sidewalks, creating more affordable housing, improving public safety, investing in public education programs, upgrading the City's transportation infrastructure and address the City's commercial vacancies. All of these are top priorities for small businesses. Mayor Breed announced a Policy Transition Team, a group comprised of community activists, business leaders, academics, non-profit leaders and policy experts tasked with working together to identify issues and ideas that matter most to San Franciscans. The Office of Small Business and the Small Business Commission look forward to working with Mayor Breed to address the issues identified by the Small Business and Jobs Policy Group.

I also want to thank Mayor Farrell for his great service to this City as Mayor for the first half of 2018 and his tremendous support of SF Small Business Week 2018. InspireSF kicked off Small Business Week with business resources and an inspiring panel with speakers from Reem's, Off the Grid, Nomiku and Bi-Rite Market.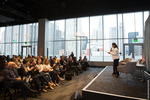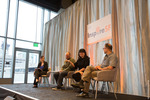 Former
Mayor Mark Farrell recognized his small business honorees at the Small Business Award Ceremony.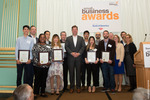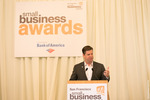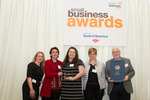 The Board of Supervisors nominated and honored an exemplary small business in each district at a City Hall ceremony.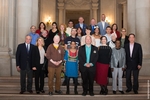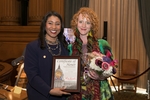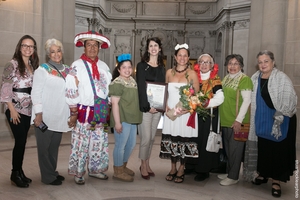 As we look forward to the 15th anniversary of Small Business Week in 2019, please continue to support our local small businesses throughout the year.
Sincerely,

Regina Dick-Endrizzi,
Director, Office of Small Business
---
News & Announcements
Office of Small Business is Hiring!

The Office of Small Business is hiring for a FT Temporary Exempt 9910 - Public Service Trainee. To see the requirements and for more information, click here. Feel free to forward the link to anyone who may be interested.

On July 1, 2018, the San Francisco minimum wage rate increased to $15.00 per hour. Each year thereafter, the minimum wage will be adjusted based on the annual increase in the Consumer Price Index. Employees that perform work in San Francisco, including part-time and temporary employees, must be paid no less than the San Francisco minimum wage. For more information, click here.

The Consideration of Salary History Ordinance bans employers, including City contractors and subcontractors, from considering current or past salary of an applicant in determining whether to hire the applicant or what salary to offer the applicant or what salary to offer the applicant. Please note that the State of California has also passed legislation prohibiting employers from asking applicants about their current or past salary. The statewide law took effect on January 1, 2018. For more information, click here.
The IRS often provides tips and resources to small business owners. Did you know that employers may claim the credit based on wages paid to qualifying employees while they are on family and medical leave? Find more information on who qualifies, what "family and medical leave" includes and other considerations that affect wages.

The IRS also urges anyone working in the sharing economy to perform a Paycheck Checkup now to avoid an unexpected tax bill when they file their return next year. Many people working in the sharing economy are employees, in which case their employers should be withholding taxes from their wages. Many others are not working as employees, so they need to make sure they pay their taxes either through withholding from other jobs they may have, or through estimated taxes. Either way, because of the far-reaching tax changes taking effect this year, IRS urges taxpayers, including those in the sharing economy, to perform a Paycheck Checkup now. The easiest way for most employees to check their withholding is through the Withholding Calculator available on IRS.gov.
When business property statement is filed in a timely manner, you should receive your business property tax bill in July. Payment is due on or before August 31, and becomes delinquent after that date and will be subject to penalties and interest. The assessment is the responsibility of the Assessor's Office. Questions related to how your tax bill was determined can be answered at 415-554-5531 or via email at askbpp@sfgov.org. To learn more about Business Personal Property, please check out this factsheet or visit the website.
​SCORE-HSN is a free program that helps entrepreneurs pitch their new consumer products directly to HSN executives. The program is a collaboration between Home Shopping Network and SCORE, the nation's largest network of volunteer, expert business mentors. To learn more about this opportunity, please contact ScoreYourDream@svscore.org or visit www.ScoreYourDream.org.
Celebrating Historic SF Businesses through the Legacy Business Program We're pleased to announce nine businesses that were added to the Legacy Business Registry since February 2018. This brings the count to 137 businesses who are celebrated as longstanding, community-serving businesses in San Francisco.

The newly nine businesses added to the Registry were:

A Legacy Business is a locally-owned for-profit or nonprofit business that has been operating for at least 30 years, garners a nomination from the mayor or member of the Board of Supervisors, and gets approval from the Small Business Commission. Businesses must demonstrate their contribution to the neighborhood's history or identity through the application process.
At least 72 hours prior to the Small Business Commission's meetings, agendas and Registry applications can be found at http://sfosb.org/meetings/10.
Interested in learning more out about Legacy Businesses? Visit the Legacy Business Program section of our website, which includes a complete list and map of businesses on the Registry.
The San Francisco Office of Small Business, in partnership with the Democracy at Work Institute, has created a small business toolkit titled Becoming Employee-Owned to introduce Legacy Businesses to the succession strategy of transitioning to employee ownership.

An employee-owned business is owned and controlled by its employees. Transitioning your small business to employee ownership can have positive impacts on employee engagement, productivity, and retention; anchor a lasting legacy for your efforts building the business; and offer a financially rewarding exit path that can be supported by experienced professional assistance. Small business owners throughout the United States are increasingly seeing employees as highly desirable buyers because their expertise operating business offers continuity, which buoys company value, and because of their commitment to the main street social fabric that could be jeopardized by outside buyers.

The toolkit explains what employee ownership is and how it works, and provides information about the stages of transition. If you think employee ownership may be right for your business, please contact the Legacy Business Program at legacybusiness@sfgov.org.
Upcoming Small Business Commission Meetings Please join us at the upcoming Small Business Commission meetings in City Hall.

- September 10, 2018 at 5:30 PM (City Hall, Room 400)
- September 24, 2018 at 2:00 PM (City Hall, Room 400)

Click here for Meeting Agendas. Attend in-person or watch online with SFGOV TV.
Business Spotlight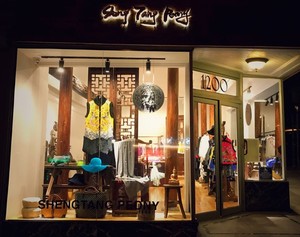 The Business Spotlight is a new feature in our newsletter. Every month, we will feature a small business in San Francisco. In the spotlight for this issue is Sheng Tang Peony.

OSB staff assisted a China based clothing retailer to open its first US location in San Francisco. Sheng Tang Peony, headquartered in Shanghai, specializes in high-end traditional Chinese clothing. Patterns on its clothes and accessories are designed by contemporary artists and are hand-embroidered. A variety of hand-made cashmere, pashmina and silk products imported from China can be found in their Russian Hill store at 1200 Union Street, near Hyde.

While its products only target a small group of consumers who admire traditional beauty and clothing styles, there have been an increasing number of foreigners trying the traditional Chinese clothing. Sheng Tang Peony has locations in Shanghai, Beijing, Hangzhou, Chengdu, Wuhan, and San Francisco. If you're in the neighborhood, be sure to check out their beautiful collections of fine garments.
Upcoming Events