Email: peg@gesellinstitute.org
Phone: (203) 777-3481
Gesell Institute to Host Summer Conference & Training
New Haven, CT (July 18, 2016) - The Gesell Institute of Child Development is pleased to announce the upcoming Summer at the Institute 2016. This event will be composed of a one-day conference and three-day workshop occurring on July 26-29, 2016 in New Haven, Connecticut.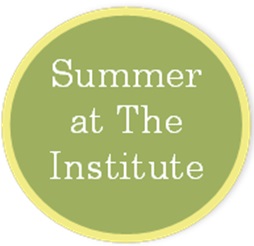 The one-day conference is entitled "True Then. Truer Now: What Every Early Childhood Educator Should Know In 2016," and will be held on July 26 at the United Way of Greater New Haven, located at 370 James St. The keynote address for the conference will be given by Dr. Linda Mayes, director of the Yale Child Study Center and an Arnold Gesell Professor of Child Psychiatry, Pediatrics and Psychology. It will also feature talks by Dr. Peg Oliveira, the interim executive director of the Institute, and members of the Institute's National Lecture Staff. The conference will take place from 9 a.m. to 4 p.m.
The conference will be followed by a three-day workshop on July 27-29, in which participants will be trained to administer and interpret the results of the Gesell Developmental Observation - Revised (GDO-R) for 2.5 to 6 year-olds
. The conference will take place at the Gesell Institute, located at 310 Prospect St. The GDO-R is a
comprehensive multi-dimensional assessment system that assists educators, and other professionals in understanding the stages of growth and development in children aged 2.5 to 9 years old.
Those attending the conference will also enjoy free evening events, such as a movie screening and local pizza tasting.
Dr. Peg Oliveira says, "We invite educators of young children to join the Gesell Institute of Child Development and colleagues for a day of inquiry into the importance of understanding the tried and true ages and stages of child development in the new early childhood of toxic stress, learning standards, and ever growing challenges to safe, stable, nurturing environments for all children."
More information on Summer at the Institute can be found at www.gesellinstitute.org
Gesell Institute of Child Development: Promoting the Principles of Child Development as the Basis For All Decision Making For Young Children