---
Letter From the Executive Director


Happy February and Happy Only "6-Weeks-Away" Spring!

I heard that on the news last night as New Haven sits with about 30" of snow with more on the way!
We have more than Spring to look forward to. Next month we start an exciting new webinar series. Check out the details elsewhere in this newsletter. We have lots and lots of upcoming 3 Day workshops. I am still looking for host schools in certain areas. If you have been waiting for a workshop to come to your area, offer to hold the workshop at your school. Call for details. We have four upcoming conferences where Gesell Institute will be presenting and/or displaying: Clemson National Coalition on Play, Feb. 15-18, Clemson, SC; CA Kindergarten Association, Feb 27-28, Pasadena; NE Association of Christian Schools International, Mar. 5-6, Lancaster, PA: and Association of Childhood Education International, Mar 5-7, Washington, DC.
How many sets of twins do you have in your school? One school district reported 16 sets in one grade level alone! The occurrence of twins is growing. Check out our guest blog by Eve-Marie Arce, mother and grandmother of twins. Eve-Marie's credentials include much more including being a former president of CA AEYC and college professor. She wrote Twins and Supertwins: A Handbook for Early Childhood Professionals that we feature in our bookstore.
Also, our 2013-14 Annual Report is posted. Enjoy!




Marcy Guddemi, PhD, MBA
Executive Director

---

Breaking News


Gesell First to Include Twins in Research
Please be sure to read our Guest Blog by Eve-Marie Arce, Ed.D., and get a copy of her book!

Bio on Author: Dr. Eve-Marie Arce advocates for young children by writing and presenting. Her professional experiences with young children began as a Head Start teacher in 1967. She directed state preschool programs before co-directing a university lab school, implementing nine child development centers on community college campuses, and teaching in departments of child development and early childhood education for twenty-five years. A television parenting series and conference presentations offered Eve-Marie opportunities to extend education to the community. Her organizational honors include President of the California Association for the Education of Young Children and Child Development Committee Chair for the California Community College Chancellor.
Eve-Marie holds a B.A. in Child Development, a M.A. in Early Childhood and Family Development, and an Ed.D. in Organizational Leadership. Her publications include: Twins and Supertwins: A Handbook for Early Childhood Professionals (Redleaf Press, 2010); Curriculum for Young Children: An Introduction (2e, Wadsworth); and, Perspectives: Early Childhood Education (Coursewise, 1997). She contributed to the Life Style Blog, cecyj.com as the resident child development specialist.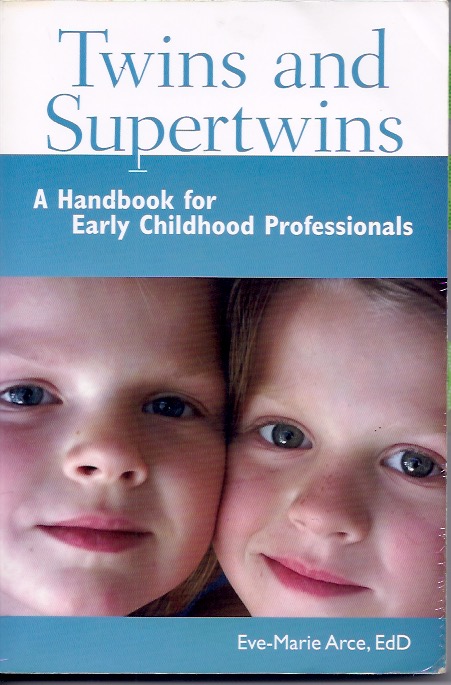 Spring Webinar Series: Register NOW!
March 2015 Webinar Series

Gesell Institute is offering a four-part webinar series, and the first session is FREE!
Individuals and groups can register here in our online bookstore.

March 3, 2015 - 4-5pm EST - The History of the Gesell Institute FREE!
March 10, 2015 – 4-5 pm EST - Let Them PLAY!
March 24, 2015– 4-5 pm EST - The Road to School Success: Promoting Self-Regulation and Social/Emotional Development

March 31, 2015 – 4-5 pm EST – Common Core State Standards Are Here…Now What?

Each of these exciting, colorful webinars is presented live. Participants log-in on a computer with internet access, and then listen to the audio on an 800 number. If registering as a group, all participants do not have to be in the same location.

---
Blogs
Marcy's Message:
The National Lecture Staff Blog:
Guest Blog:
Continue to follow our blogs on our website and on social media! You won't want to miss what is coming up!
---
Tips From the National Lecture Staff
In our NLS Blog this month, I write about taking current educational standards and curricula, and making the BEST of them! As with any part of life, we can choose to dwell on the negative and focus on the problems, or we can strive to see possibility for excellence and growth. This is more difficult than it sounds, which is why it takes us all together to accomplish. At Gesell, we want to come alongside you in whatever situation to improve educational environments and experiences for young children. It is our passion and priviledge!

I recently came across this quote:
"All children are artists. The problem is how to remain an artist once he grows up." -Pablo Picasso

It resonated with me as we look at our role as educators and parents: teaching is an art. Every child is different, every environment is different, and it is our job to orchestrate the process of learning into a masterpiece. We have the greatest job possible. It is the one that most impacts the future!
Together for the Children,



Erin Akers, M.Ed.
Director, National Lecture Staff


---
Bookstore HIGHLIGHT
The Gesell Institute Bookstore offers a variey of materials including our GDO-R and GES assessment tools and supplies, books, and pamphlets. Our highlight this month are our Ages and Stages Pamphlets! These full-color pamphlets highlight developmental stages from 2 - 6, and are a wonderful resource for parents and educators. Find them in our bookstore here!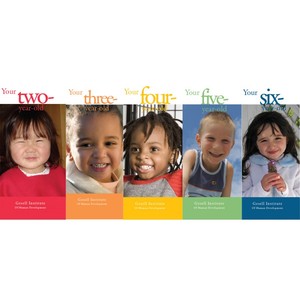 ---


Connect

Visit, connect, and like us on Facebook, twitter, and LinkedIn for regular updates including articles, blog posts, quotes, and relevant information in the field of child development!

Here are some of our recent posts:


http://www.washingtonpost.com/blogs/answer-sheet/wp/2015/02/04/how-schools-ruined-recess-and-four-things-needed-to-fix-it/

http://www.huffingtonpost.com/rae-pica/all-children-are-not-the-same_b_6615796.html

http://www.nytimes.com/2015/02/08/education/edlife/is-your-first-grader-college-ready.html?_r=1

http://www.huffingtonpost.com/gloria-bonilla-santiago/early-learning-needs-to-b_b_6078186.html







---