---
Letter From the Executive Director


Letter from the Executive Director—January 2015
Happy New Year!
I was speaking to a parent group last month on Kindergarten Readiness. There were also representatives from the local public school present. I mentioned that fine motor skills are definitely part of the readiness skills for Kindergarten. The Kindergarten Coordinator and the Special Education Coordinator both commented on how Kindergarten children are coming to school with weak pencil grasp and cannot write the way they used to.
This trend was later corroborated when I received a phone call from a school that uses our Gesell Developmental Observation-Revised to assess their Kindergarten children. She commented that the low scores on fine motor skills are pulling down the children's overall developmental age. She wanted to know if she could ignore the fine motor. I told her no we have to include that score because we are assessing the whole child, not just cognitive.
This is a huge problem for two reasons. One is that today's Kindergarten requires so much more writing and "seat-work" than 10 years ago. (Not that this is good, it is just a fact.) And two, fine motor skills don't develop overnight. It is a gradual development that starts in infancy.
I-pads and other forms of technology are not going away but their use can be limited! The recommendation from the American Academy of Pediatrics is absolutely no screen time for children under two years of age and less than an hour a day for preschoolers. Encourage parents to play with their children the "classic way" with crayons, markers, chalk, paints, pencils, and scissors; blocks, mud, water and sticks; dressing and undressing dolls and stuffed animals; play doh, finger painting, and finger games like Itsy Bitsy Spider. There are so many wonderful playful activities that children can do. Put the i-pads away and take the phones out of the strollers!


Marcy Guddemi, PhD, MBA
Executive Director

---
Breaking News
The Institute for Child Success published this brief on strategies for building executive function skills in the early years. This is a great reminder of the importance of play and interactions, not just academic skill focus, as young children develop and grow!
http://www.instituteforchildsuccess.org/publications.php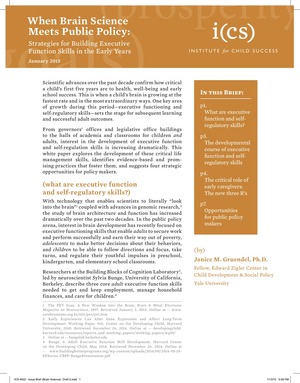 Op-Ed: It is time to restore the innocence of childhood
|
"Childhood is real. The innocence of childhood is not only real, but it is fundamentally necessary. It is the foundation of human development upon which all adult stages of development rely."
http://ctmirror.org/op-ed-it-is-time-to-restore-the-innocence-of-childhood/
---

Blogs

The National Lecture Staff January Blog: The New Three R's – Building a Better Today and Tomorrow

http://www.gesellinstitute.org/nls-blog-new-three-rs-building-better-today-tomorrow/


Continue to follow our blogs on our website and on social media! You won't want to miss what is coming up!

---
Tips From the National Lecture Staff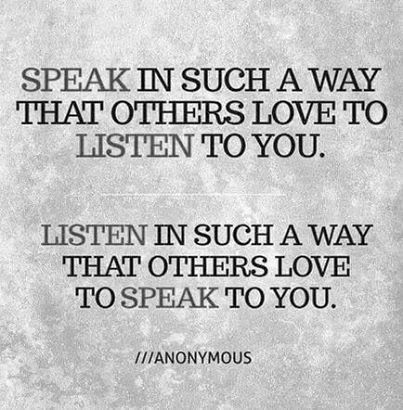 Part of the developmental process that Dr. Gesell founded begins at developmental age 3, when children "learn to listen, and listen to learn". This cognitive process requires a higher level of thinking and cognitive/language processing, during which the brain recieves, processes, and responds to information. This part of brain development involves the pre-frontal lobe where executive functioning skills develop, involving problem solving and inter-personal skills. Although we know from current research that this development has a crucial "window" in the early years, these are skills we continue to develop throughout life, especially through experiences.

Our NLS tip for this month: be the person, educator, parent, leader, whom others LOVE to listen to and LOVE to speak to. It may sound simple, but these are difficult skills, especially in the setting of our busy and hectic lives. What a great reminder to grow in this very important area! Let's all set out to be better listeners: engaged, sincere, empathetic, relational. Also, let's work on being someone others love to listen to: authentic, real, knowledgeable, humble. Another great reminder to NEVER stop learning and growing. This in itself is seen and realized by the young children in our lives and will become a modeled teaching tool as well!

Together for the Children,





Erin Akers, M.Ed.
Director, National Lecture Staff


---
Bookstore HIGHLIGHT
The Gesell Institute Bookstore offers a variey of materials including our GDO-R and GES assessment tools and supplies, books, and pamphlets. Our highlight this month is a wonderful teacher and parent resource to aid in understanding the process of development, and the role of home and school coming alongside our children as they grow! This full color pamphlet Understanding the Relationship Between Families and Schools is a must-have for schools and parents!
Find it at: http://bookstore.gesellinstitute.org/index.php?route=product/category&path=42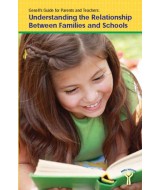 ---


Connect

Visit, connect, and like us on Facebook, twitter, and LinkedIn for regular updates including articles, blog posts, quotes, and relevant information in the field of child development!

Here are some of our recent posts:

http://www.huffingtonpost.com/2014/12/30/non-cognitive-skills_n_6392582.html

http://www.npr.org/blogs/ed/2014/12/31/356187871/why-emotional-literacy-may-be-as-important-as-learning-the-a-b-c-s












---