---
World Communion Sunday is a celebration observed by several Christian denominations, taking place on the first Sunday of every October, that promotes Christian unity and ecumenical cooperation.[1] It focuses on an observance of the Eucharist.
The tradition was begun in 1934 by Hugh Thomson Kerr who ministered in the Shadyside Presbyterian Church. "Davitt S. Bell (the late Clerk of Session and church historian at Shadyside) recalled that Dr. Kerr first conceived the notion of World Communion Sunday during his year as moderator of the General Assembly (1930). Dr. Kerr's younger son, the Rev. Dr. Donald Craig Kerr, who is pastor emeritus of the Roland Park Presbyterian Church in Baltimore, was sixteen in 1933. He has related that World Communion Sunday grew out of the Division of Stewardship at Shadyside. It was their attempt to bring churches together in a service of Christian unity—in which everyone might receive both inspiration and information, and above all, to know how important the Church of Jesus Christ is, and how each congregation is interconnected one with another."[2] It was then was adopted throughout the US Presbyterian Church in 1936,[1] and subsequently spread to other denominations. In 1940, the Federal Council of Churches (now the National Council of Churches), led by Jesse Moren Bader, endorsed World Communion Sunday and began to promote it to Christian churches worldwide.[1]
information provided by Wikipedia.org
For more information on World Communion Sunday visit: http://www.ucc.org/across-the-ucc-world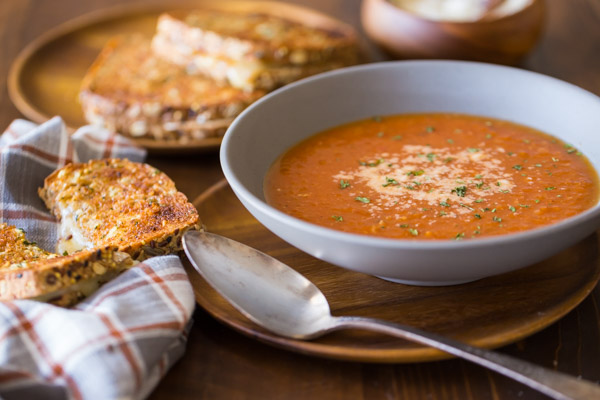 As part of our celebration of World Communion Day,

We share soup and bread following Worship Service.

Please bring you favorite soups or breads or both-
THIS SUNDAY!

---
Neighbors in Need

Neighbors in Need (NIN) is a special mission offering of the UCC that supports ministries of justice and compassion throughout the United States. One-third of NIN funds support the Council for American Indian Ministry(CAIM). Two-thirds of the offering is used by the UCC's Justice and Witness Ministries(JWM) to support a variety of justice initiatives, advocacy efforts, and direct service projects through grants.
Neighbors in Need grants are awarded to churches and organizations doing justice work in their communities. These grants fund projects whose work ranges from direct service to community organizing and advocacy to address systemic injustice. Funding is provided through donations to the Neighbors in Need offering.
Our congregation will receive the NIN offering on October 1, 2017 as part of World Communion Sunday observance. NIN contributions can be made on-line at any time here.
---
---
Click on the image above for a full listing of this year's offerings. You can now email your order
dlewis.pccucc@gmail.com
ENDS THIS SUNDAY,

OCTOBER 1st!

---
---
---
The Provo Interfaith Choir Rehearsals

Come, be a part of a choir that has a fun time getting to know each other, learning about our differences and celebrate what we have in common, this is the place for you! Bring a friend, or two! Music is uplifting and varying styles. We are preparing for several concerts for this fall and winter. Support the choir in our new season as we spread the love!

The choir is seeking donations and sponsors as we expand, Funds will be used towards resources and materials as we extend our hand and voices to more in the community to share in the joy music can bring.
---
We're planning ahead for the Fall-Winter Movie Nights

and would like to hear from

YOU!
What do you want to see?

email Dave Lewis at dlewis.pccucc@gmail.com
Put MOVIE NIGHT in the header!

---
---
The sun always comes out after the rain...