No matter where you are on life's journey,
you are welcome here!

Hello friend in Christ,
January 8 -
The First Sunday After the Epiphany
Reverend J. Keith Cupples

"The Heavens Opened"
Scriptures - Isaiah 42: 1-9
Matthew 3: 13-17

January 15 -
The Second Sunday After the Epiphany
Reverend J. Keith Cupples




What is Epiphany?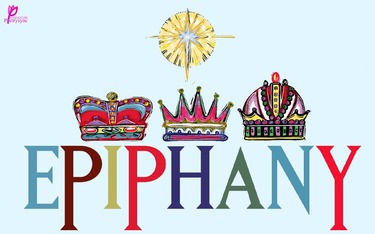 Question: "What is Epiphany / Three Kings' Day?"

Answer:
Epiphany is an ancient church festival celebrating the magi's visit to the Christ Child (
Matthew 2:1-12
). It is kept on January 6. Epiphany is also called "Three Kings' Day" and "Twelfth Day"—the latter name because January 6 is twelve days after Christmas; the eve of Epiphany is called "Twelfth Night." It is celebrated mainly in Orthodox, Catholic, Anglican, and other liturgical churches.
The word epiphany means "manifestation" or "revelation." Thus, the holiday celebrates the manifestation of Christ to the Gentiles, represented by the magi (see Simeon's prophecy in
Luke 2:32
). For some, Epiphany also commemorates the baptism of Jesus (
Luke 3:21-22
) and His turning water into wine (
John 2:1-11
)—manifestations of Christ's divinity to the world.
From GotQuestions.org
Something New for the New Year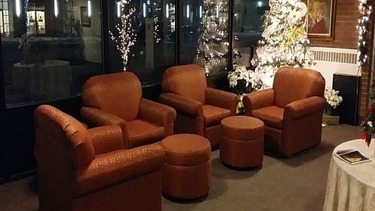 The foyer received new furniture for the new year. Thank you to Dave Lewis, Rev. Keith Cupples, and Bret Pope for making this possible through their funds and time they donated! We hope you enjoy the more comfortable (and attractive) seating.
Look for more improvements throughout the year, and if you would like to be a part of it by donating funds and/or time, please contact the Church Office to be put in contact with Dave Lewis (Building Affairs).
Bible Studies Return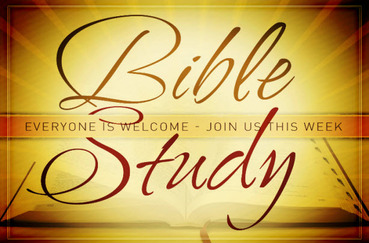 Reverend J. Keith Cupples lead interesting and in-depth studies of the Bible with insight, stories, and humor in the mix. The studies resume this Sunday, January 8th at 9am and Noon in Fellowship Hall and repeat weekly. Everyone is welcome!


Don't Forget...
The bulk of the Holidays have passed, but there are still those in need, not just at Christmas. Please help us help others by bringing food donations for those less fortunate or in challenging circumstances.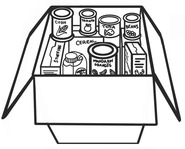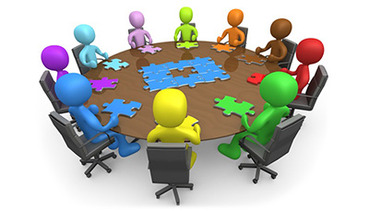 The Provo Interfaith Choir is looking to the future and wants to become more and needs your help! Join us to discuss ideas, goals, events, and roles. Bring an empty tummy too as we'll have a light dinner on January 17th at 7pm in Fellowship Hall.

---


We invite you to our Annual Congregational Meeting on January 29th following Worship Service. There will be reviews from our 2016 Church Council from the year and plans for the upcoming year shared. Please come and participate! We are seeking new members for Council as well. Please see one of the current members to help your ideas be heard.

Current Council:
Carol Menasian - Peg Wyngarden
Joanne Church - Beverly Larsen
Bret Pope - Sharon Hardman - Dave Lewis
Rev. J. Keith Cupples* - Alex Brown*
*council at-large members, non-voting
---
---


WEEKLY

Bible Study

Fellowship Hall
Resumes 8 January
Sundays @ 9am / Noon

Provo Interfaith Choir Rehearsal
Sanctuary
Sundays @ 7pm *
on winter break until mid-January

AA
Fellowship Hall Sundays @ 8pm
Mondays @ 8pm


INTERFAITH CHOIR NEW COMMITTEE MEETING
Fellowship Hall
Tuesday, 17 January @ 7pm
A light dinner will be served.

CHURCH ANNUAL MEETING
Sanctuary
Sunday, 29 January


Stay tuned for more upcoming events to be added to the calendar!

---
---
Upcoming
What is it?
Something New
Bible Study Resumes
Don't Forget...
Choir New Committee
Annual Congregational Meeting

Mark Your Calendar
---
Led by Rev. J. Keith Cupples, Bible Study is held weekly and is open to all who wish to attend.

Sundays 9am & Noon

---
Join us as we come together in faith and we celebrate what we share in common through music. The Provo Interfaith Choir is open to all and meets

Sundays, @ 7pm

PCCUCC Sanctuary
---
---
To visit any of the links below, click on the image.

Visit us on Facebook
and don't forget to
CHECK IN
when you're here!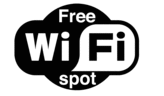 ____________________
The Church Office is open
Tuesday through Thursday
from 9am to 12 noon.
phone: 801-375-9115
For inquires about building usage & rentals, please contact the office to be put in touch with

The Building Affairs Group.