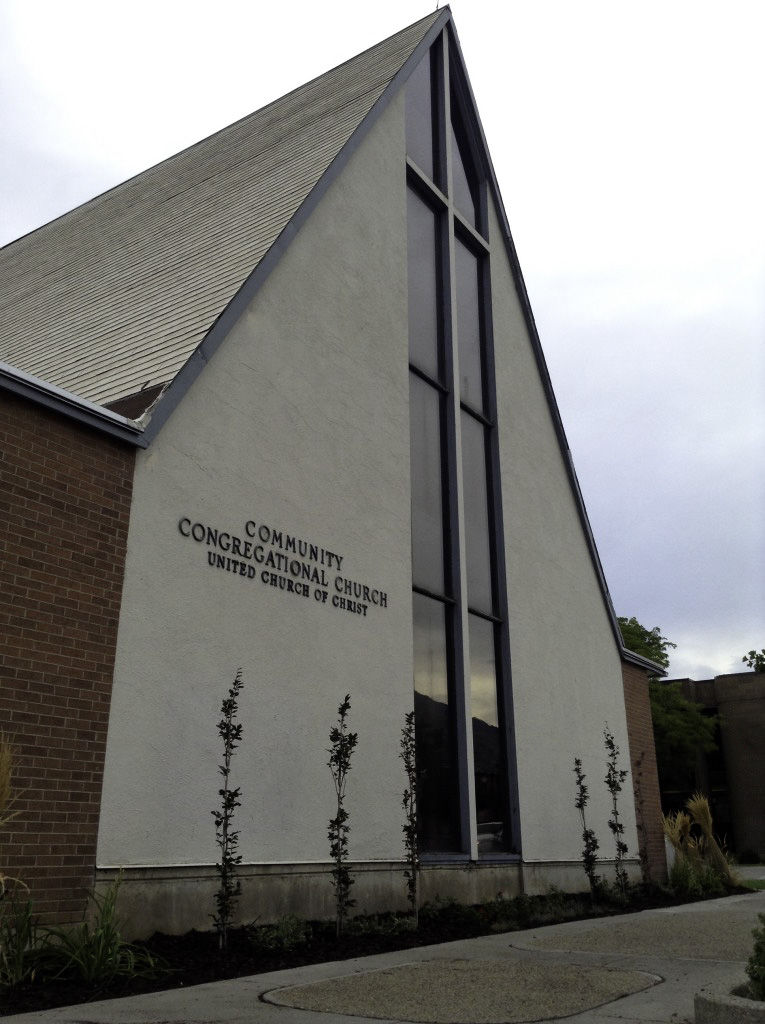 From the Corner
a weekly publication of

Provo Community Congregational United Church of Christ


175 North University Avenue, Provo Utah
Worship - Sundays 10.30am

Hello friend in Christ,
No matter where you are on life's journey,

Upcoming...

August 13 -
Tenth Sunday After the Pentecost
"Walking in the Steps of Jesus:

Step One: Into Faith"
Romans 10:5-15 "Plan of Salvation"
Matthew 14:22-33 "Walking on the Water"
Rev. J. Keith Cupples


August 20 -
Eleventh Sunday After the Pentecost
Rev. J. Keith Cupples
August 27 -
Twelth Sunday After the Pentecost

Rev. J. Keith Cupples
---
In This Issue
Dorothy Talbert Memorial
Movie Night is here!
Provo Interfaith Choir's New Season!
Gettin' Nutty
BRT/TRIP a comin'

Art Stroll - we need your input
City Council needs to hear from YOU

Strengthen The Church Offering
Stay in the Know

Keith's Korner

In Memory of Our Friend - Dorothy Talbert

A Memorial Gathering for Dorothy Talbert will be held this Saturday, August 12th at 2pm at the Holladay United Church of Christ, 2631 east Murray Holladay Road in Salt Lake City. Fruit and Coffee will be served.

Three of her charities are listed below if you would like to donate in her honor.

*Open and Affirming Coalition United Church of Christ
(EIN #41-1494786) Cleveland, Ohio

*American Epilepsy Society
(EIN #04-6112600) West Hartford Connecticut

*Americans for Middle East Understanding, Inc.
(EIN #13-2625006) New York, New York

---
MOVIE NIGHT FAST APPROACHES!
Don't miss this exciting and unusual adventure on August 15th @ 9pm in the courtyard!
The movie starts at dusk.
Bring your blanket, chair, and a friend or two!
Drinks and goodies will be available.
Donations encouraged.
Click the poster above to watch the trailer!

---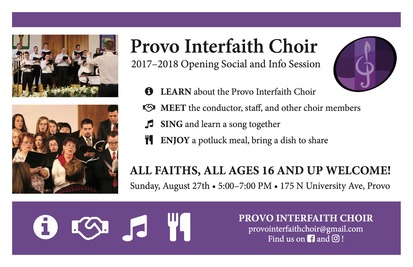 We are excited to announce the choir will have a mini-choir school on a regular basis as part of rehearsals. To help us in this endeavor, Sheri Peterson and Serena Kanig Benish have signed on to help with music theory and vocal training. Choir members Isaac Hale and Bret Pope also will be joining the choir staff to help with the behind the scenes work. We're thankful for all that have and will be a part of the choir this season!

If you would like to be a part of the choir, or know someone who would be, the choir will begin again August 27th @ 5pm with our 2017-2018 opening social. The evening promises to be filled with fun, presenting some exciting changes and additions, preview upcoming events and songs, get to know the conductor and staff, and food (it's pot-luck so bring a dish to share). Our goal is to have 30 members for the new season as we spread our wings! The choir would appreciate donations as we seek to expand. We also are seeking sponsors to assist in resources and talents as we extend our hand and voices to more in the community to share in the joy music can bring, and celebrating what we have in common.
Click on the poster above for more information

about the choir and this event.


photo courtesy of The Daily Herald

---
We're Crazy About Nuts!

Can you believe it is that time already?
Where has the summer gone?! Well, if you are like many of us here, you actually are looking forward to our annual Nut Fundraiser. Keep an eye out for your favorite tasty, nutty, and chocolatey treats that will be available to order soon.
(Insider tip: The nuts arrive in October so you may just want to order extra to make it through the holidays!)

---
Changes on University Ave. on the Way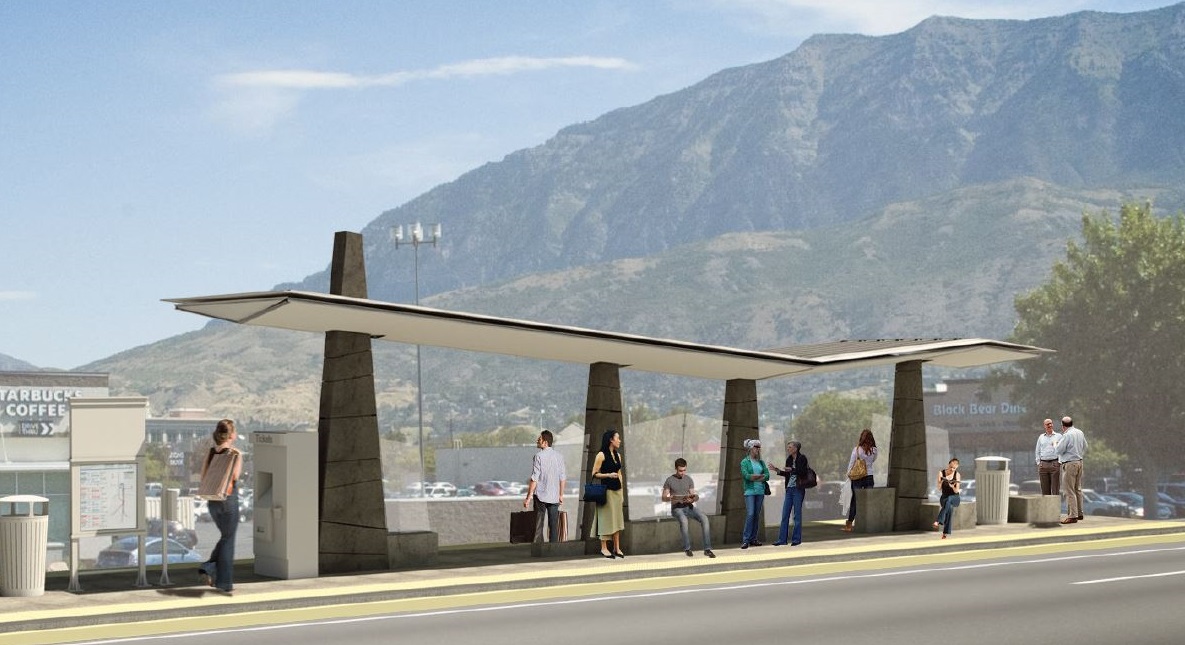 Perhaps you've noticed the changes happening around the Orem and Provo area in regards to the streets. This is part of a project 19 years in the works to bring more easily accessible transportation to more people and alleviate some of the need for cars in our busiest areas, especially as our area is expected to double in population with in the next couple of decades.
The construction for this project will be approaching the church area in the next couple of weeks and will last approximately 10 weeks thereafter. Parking will not be allowed on University Ave. while landscaping, sidewalks, and portions of the road are removed and reconstructed. Please be mindful of this in your travels in the area and plan ahead. The church has a few parking stalls on the west of the courtyard available should you need it. If you don't have a parking sticker for your window, see Bev Larsen. So you are aware, some changes will also be taking place to some of the property facing University Ave. as part of this process.

---
The Provo Art Stroll happens on the first Friday of the month, an event that gives the community an opportunity to see and experience various forms of art in non-traditional ways and places as well as a chance to learn more about our city. We have been asked to again host Provo's First Friday Art Stroll. This is another opportunity for us to reach out to our community, open our doors, and welcome those that enter.
The church council needs YOUR input. While the council is happy to say yes, there needs to be support from the rest of us to do so, which requires two or more persons each time to:
A: be present at the building before the event during setup, assist as needed, set up refreshments.
B: be present during the event to assist and answer questions and oversee refreshments,
C: be present after the event during cleanup and assist as needed, close the building.
Additionally helpful would be ideas and contacts for artists of various types to feature each month.

Please send your input to dlewis@hamiltonparkut.com
Our Provo City Council needs to hear from YOU!
Over the past several years the church has been pursuing a project to reinvent the church campus to revitalize the church buildings, the congregation, and the neighborhood. The idea being with fresh spaces and steady income it will give the church a new start. Unfortunately, the first developer we worked with chose to leave all projects in Provo, including ours. We are working with other ideas and another developer has expressed interest in our project, but keeping it on a smaller scale than previously conceived, as before this would include tearing down some of the structures and rebuilding with new church spaces as well as small apartment units. These units would help supplement the church's income so that it isn't solely dependent on donations and fundraisers. Just recently the Provo City Council voted (5-2) to enact square footage requirements for residential units in the downtown zones and parking requirements. This also made the development idea we've been working on not possible due to the drastic changes in these requirements. While the council is receptive, they do need to hear from us. It is possible that a "PRO Zone" could be enacted, basically creating an exception to the new rules for our project, but we do need at least four of the council members to agree to it. We also need help with the parking situation/requirements . Dave Lewis has been in talks with several members of the council, Mayor John Curtis, the Community Development Coordinator, and soon the newly hired Parking Czar.
Our project can be very appealing to the council, the city, and the community. We want to remain downtown where we are highly visible, a place where all are welcome, for diversity, this is especially appealing to new comers and visitors to the area. The history of the church here is long-standing. We also desire to be a destination point for concerts, recitals, graduations, conferences, and more, much as the Provo Tabernacle once was before the fire.
Please, make our voice be heard. Call, or write our City Council. If you have questions, please contact Dave Lewis for more information.
click the link above

Dave Sewell - Council Chair

Dave Harding - Area Council Member
Gary Winterton

Kim Santiago
Dave Knecht
Kay Van Buren
George O. Stewart
---
---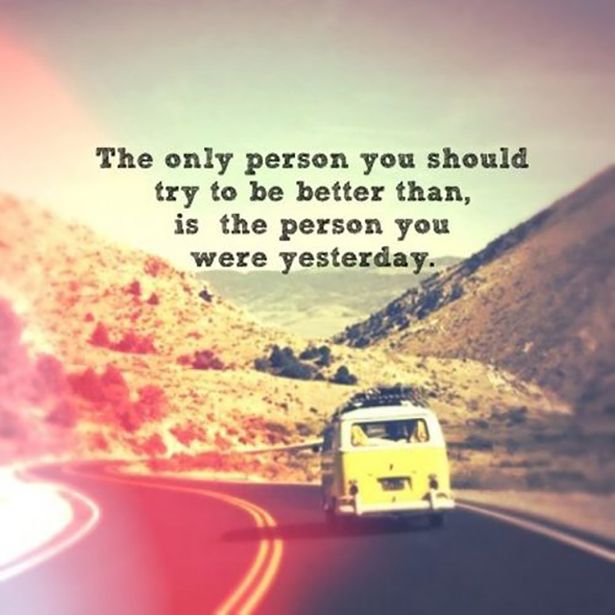 ---
---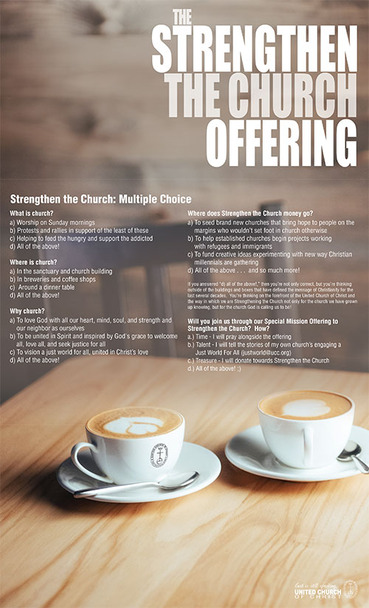 ---
---

BIBLE STUDY

Fellowship Hall
Sundays @ 9.30am

PROVO INTERFAITH CHOIR REHEARSAL
Sanctuary
Sundays @ 5pm - resumes 27 August

AA
Fellowship Hall Sundays @ 8pm
Mondays @ 8pm


AUGUST
OUTDOOR MONTHLY MOVIE NIGHT
Courtyard
Tuesday, 15 August @ 9pm


PROVO INTERFAITH CHOIR Season Kickoff

Sanctuary-Courtyard
Sunday, 27 August @ 5-7pm
Pot Luck Dinner to follow
OPEN CHURCH COUNCIL MEETING
Fireside Lounge
Tuesday, 29 August @ 7pm


SEPTEMBER
OUTDOOR MONTHLY MOVIE NIGHT
Courtyard
Tuesday, 19 September @ 8pm

OPEN CHURCH COUNCIL MEETING
Fireside Lounge
Tuesday, 26 September @ 7pm


OCTOBER
OUTDOOR MONTHLY MOVIE NIGHT
Courtyard
Tuesday, 17 October @ 8pm

OPEN CHURCH COUNCIL MEETING
Fireside Lounge
Tuesday, 24 October @ 7pm
NOVEMBER
MONTHLY MOVIE NIGHT
Meno Trope Hall
Tuesday, 21 November @ 7pm

CHURCH THANKSGIVING DINNER
Fellowship Hall
Sunday, 19 November @ 12-2pm
More information to come
AIDS STOCKINGS DUE

Sunday, 26 November

More information to come


OPEN CHURCH COUNCIL MEETING
Fireside Lounge
Tuesday, 28 November @ 7pm
DECORATE CHURCH
All Campus

Wednesday, 29 November @ 9am-9pm
More information to come


DECEMBER
MESSIAH SING-ALONG
Sanctuary
Friday, 1 December @ 6pm

More information to come


CAROLS BY CANDLELIGHT 39th Annual
Sanctuary
Sunday, 10 December @ 6:30 - doors open
*Carol-In @ 6:40pm
*Concert @ 7pm

More information to come
MONTHLY MOVIE NIGHT

Meno Trope Hall
Tuesday, 19 December @ 7pm


CHRISTMAS EVE SERVICES

Sanctuary

Sunday, 24 December @ 7pm, 11pm

More information to come