No matter where you are on life's journey,
you are welcome here!

Hello friend in Christ,
February 12 -
The Sixth Sunday After the Epiphany
Communion

Pastor Alex Brown

"The Choice of Life or Death"
Scriptures - Deuteronomy 30: 15 - 20
Matthew 5: 21 - 37

February 19 -
The Seventh Sunday After the Epiphany
Reverend J. Keith Cupples






Thank you to everyone who brought food for the local Food Pantry. We sure enjoyed sharing a meal with our friends old and new after worship over all the delicious soups, breads, and other goodies.
Donations are welcome at any time!
---
Welcome Back to Choir - THIS SUNDAY!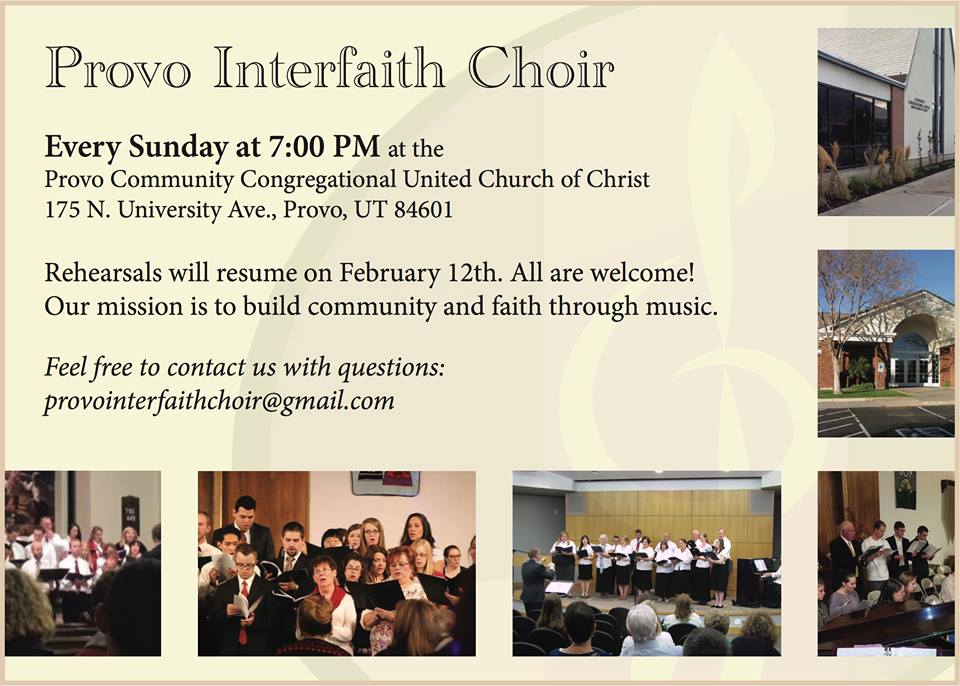 The Provo Interfaith Choir resumes this Sunday with its introduction to the Spring-Summer Season. You will meet members of the newly forming Choir Committee, the Director, and the songs that we will be singing too!
It's sure to be fun - Do not miss it!

---
Ride 'em n Lock 'em Up!

Replace this paragraph with your article text. You can also modify the link below to point to your website or place where additional information can be found.
Dave Lewis is showing the new bicycle rack installed Thursday night, generously donated by the
Provo Bicycle Collective
and
UTA
!
Whether you're headed to the church for worship services, an event or concert, classes or self-help forum, or whatever brings you downtown, you now have a secure place to lock up your two-wheeled transportation!
---
Church Committee Meeting

The first meeting of the 2017 Committee is February 28 @ 7.30pm in the Fellowship Hall. All are welcome to attend as we discuss the past year and upcoming plans for 2017!

---
Scrubby - Washy - Shiny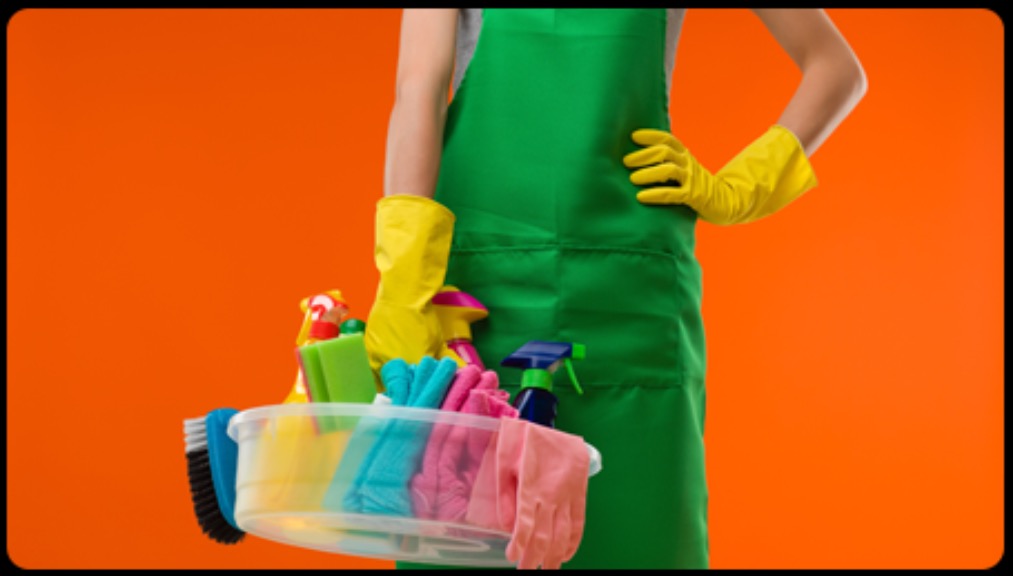 We're looking for help with cleaning the church building on a regular basis. If you, or someone you know is interested in offering your services or making a little extra dough, please email dlewis@hamiltonparkut.com to submit an application.
Duties may include:
Vacuuming - Sweep & Mop - Dusting - Windows/Mirrors Restrooms/Kitchen - Garbage Removal - Straightening of Upholstery & Furniture - Note of Repairs and Supplies Needed.
Salary will be discussed upon interview.
---
---


WEEKLY

Bible Study

Fellowship Hall
Sundays @ 9am / Noon

Provo Interfaith Choir Rehearsal
Sanctuary
Sundays @ 7pm

AA
Fellowship Hall Sundays @ 8pm
Mondays @ 8pm


PROVO INTERFAITH CHOIR
REHEARSAL RESUMES
Sanctuary
Sunday, 12 February 7pm

CHURCH COUNCIL MEETING

Sanctuary
Tuesday, 28 February 7.30pm


Stay tuned for more upcoming events to be added to the calendar!

---
---
Upcoming
Souper Bowl Sunday Recap

Choir Resumes
Ride 'n' Lock 'em!
Church Committee Meeting

Make Us Shine
Mark Your Calendar
---
Led by Rev. J. Keith Cupples, Bible Study is held weekly and is open to all who wish to attend.

Sundays 9am & Noon

---
Join us as we come together in faith and we celebrate what we share in common through music.
The Provo Interfaith Choir
is open to all!

Spring / Summer Season Introduction

Sunday Feb. 12th @ 7pm

PCCUCC Sanctuary
---
---
To visit any of the links below, click on the image.

Visit us on Facebook
and don't forget to
CHECK IN
when you're here!

New and improved WiFi coming soon!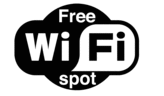 ____________________
The Church Office is open
Tuesday through Thursday
from 9am to 12 noon.
phone: 801-375-9115
For inquires about building usage & rentals, please contact the office to be put in touch with

The Building Affairs Group.