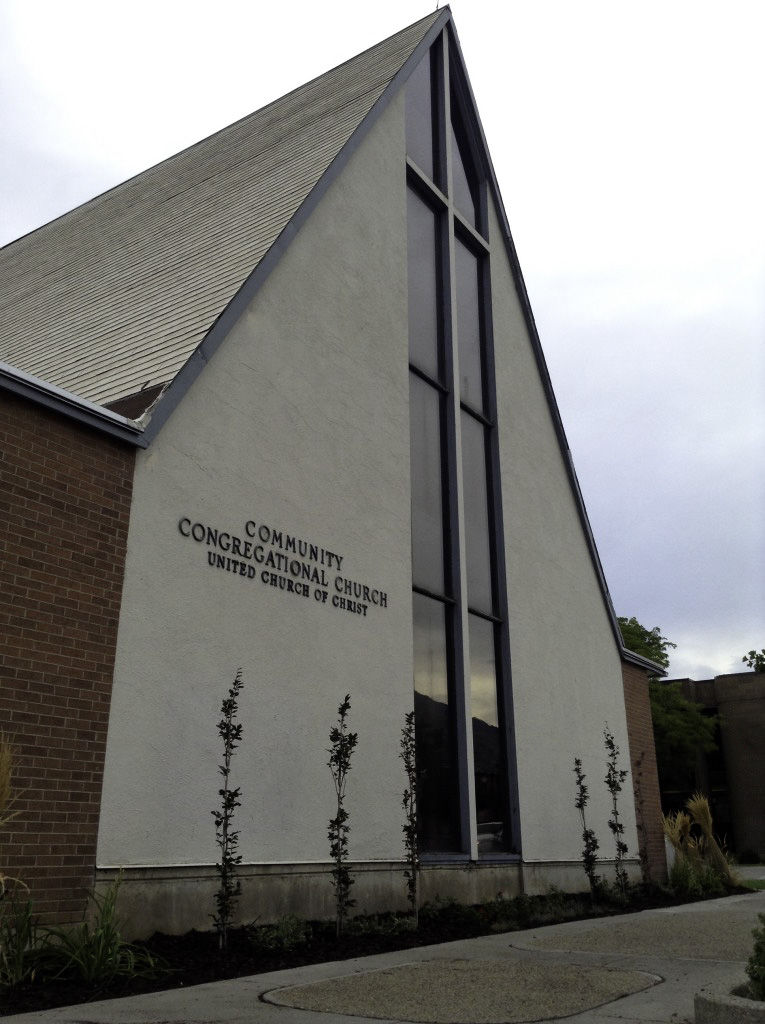 From the Corner
a weekly publication of

Provo Community Congregational United Church of Christ


175 North University Avenue, Provo Utah
Worship - Sundays 10.30am

Hello friend in Christ,
No matter where you are on life's journey,

Upcoming...

September 17-
Fifteenth Sunday After the Pentecost
"A Time to Create: Wind, Sky, and Sea"

Romans 14:10-12 "Passing Judgement"

Matthew 18:21-35 "Forgive 70 x 70"

Rev. J. Keith Cupples

September 24- Sixteenth Sunday After the Pentecost
Rev. J. Keith Cupples
October 1- Seventeenth Sunday After the Pentecost
Rev. J. Keith Cupples
---
In This Issue
Reformation Music Concert
Provo Pride
Provo Interfaith Choir continues with mini-choir class series

Movie Night
Fall - Winter Movie Night
Nut fundraiser in full swing
BRT/TRIP construction update
City Council has good news!

Stay in the Know

Keith's Korner

---
A Concert of Reformation Music

THIS FRIDAY @ 8:00 p.m.
---
Provo Pride is just around the corner...
Provo Community Congregational United Church of Christ is an Open and Affirming Congregation, and as such supports and welcomes all people, no matter who they are, where they are on life's journey. Provo Pride is this week with the festival at its new home, the county courthouse grounds, just down the street from PCCUCC.
Click the image above to learn more about events.
Provo Community Congregational United Church of Christ lit up in multiple colors to celebrate diversity in Provo as part of Provo Pride.

Photo courtesy of Tosh Metzger

---
The Provo Interfaith Choir Rehearsals

Our mini-choir class series continue this week with Sheri Peterson! We had a great time with Serena and look forward to more from her and learning from her insight in vocal tone training. If you would like like to be a part of a choir that has a fun time getting to know each other, learning about our differences and celebrate what we have in common, than this is the place for you! Bring a friend, or two! Music is uplifting and varying styles. We are preparing for several concerts this fall and winter. Our goal is to have 30 active members by end of September, so come support the choir in our new season as we spread the love!

The choir is seeking donations and sponsors as we expand, Funds will be used towards resources and materials as we extend our hand and voices to more in the community to share in the joy music can bring.
---
MOVIE NIGHT is THIS TUESDAY, Sept 19th
@ 8pm in the Courtyard!

Get this on your calendar!

Bring a chair, blanket, maybe even a jacket.

Goodies and drinks will be available.

Speaking of Movie Night, we're planning ahead for the Fall-Winter Movie Nights and would like to hear from YOU!
What do you want to see?

email Dave Lewis at dlewis.pccucc@gmail.com
Put MOVIE NIGHT in the header!

---
---
Construction begins...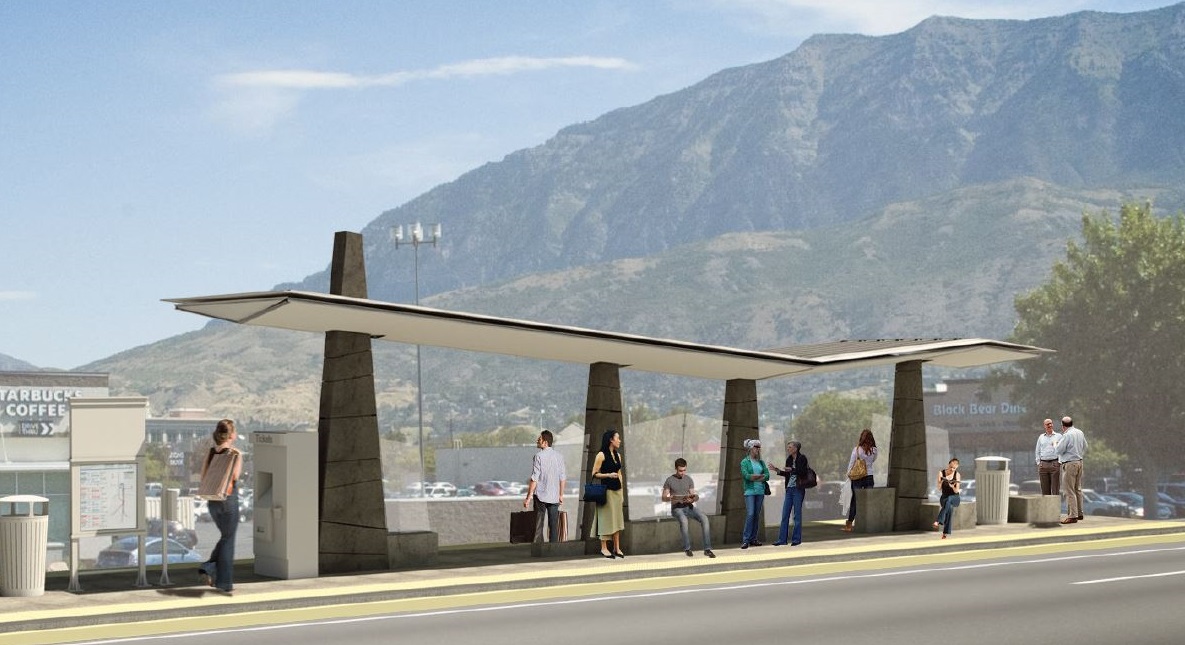 The construction for the BRT/TRIP project is scheduled to begin September 18th for the 100-200 north block where the church resides and will last approximately ten weeks thereafter. Parking will not be allowed on University Avenue while landscaping, sidewalks, and portions of the road are removed and reconstructed. Please be mindful of these changes in the area and plan your travel ahead of time. The church has a few parking stalls on the west of the courtyard available should you need it. Please see Bev Larsen for a parking sticker to avoid being towed. Parking is also available on the north of the church on 200 north and evenings and Sundays at the Key Bank lot. So you are aware, some changes will also be taking place to some of the church landscaping facing University Ave. as part of this process.

---
Thank you!
Thank you to those that took the time and made the effort to contact the Provo City Council regarding the residential square footage requirements that affected the church's future redevelopment. We are happy to report that the council changed the square footage requirements for the downtown zone where the church is located from 600 square feet minimum / 800 square feet average to 500sqft minimum / 600sqft average.

Please stay current with issues that affect you and your communities and neighborhood.

---
---
---
---

BIBLE STUDY
Fellowship Hall
Sundays @ 9.30am
PROVO INTERFAITH CHOIR REHEARSAL
Sanctuary
Sundays @ 5-6.30pm
AA
Fellowship Hall
Sundays @ 8pm
Mondays @ 8pm
SEPTEMBER
REFORMATION CONCERT
Sanctuary
Friday, 15 September @ 8pm
OUTDOOR MONTHLY MOVIE NIGHT
Courtyard
Tuesday, 19 September @ 8pm

OPEN CHURCH COUNCIL MEETING
Fireside Lounge
Tuesday, 26 September @ 7pm


OCTOBER
NUT ORDERS DUE
Sunday, 1 October @ Noon

OUTDOOR MONTHLY MOVIE NIGHT
Courtyard
Tuesday, 17 October @ 8pm

OPEN CHURCH COUNCIL MEETING
Fireside Lounge
Tuesday, 24 October @ 7pm
FALL CLEAN-UP DAY
Fireside Lounge
Tuesday, 24 October @ 7pm
More information to come

NOVEMBER
UNITED WE SING! CONCERT
Sanctuary
Monday, 6 November @ 7pm

MONTHLY MOVIE NIGHT
Meno Trope Hall
Tuesday, 21 November @ 7pm

CHURCH THANKSGIVING DINNER
Fellowship Hall
Sunday, 19 November @ 12-2pm
More information to come
AIDS STOCKINGS DUE

Sunday, 26 November

More information to come
OPEN CHURCH COUNCIL MEETING
Fireside Lounge
Tuesday, 28 November @ 7pm
DECORATE CHURCH
All Campus

Wednesday, 29 November @ 9am-9pm
More information to come


DECEMBER
MESSIAH SING-ALONG
Sanctuary
Friday, 1 December @ 6pm

More information to come
CAROLS BY CANDLELIGHT 39th Annual
Sanctuary
Sunday, 10 December @ 6:30 - doors open
*Carol-In @ 6:40pm
*Concert @ 7pm

More information to come
MONTHLY MOVIE NIGHT

Meno Trope Hall
Tuesday, 19 December @ 7pm


CHRISTMAS EVE SERVICES

Sanctuary

Sunday, 24 December @ 7pm, 11pm

More information to come