Dear SD Moderators and Leaders,

Congratulations on a successful recruitment and dialogue launch season! SDCN was excited to hear all the innovative tactics campus chapters employed this year, and we encourage you to continue to connect with your counterparts at other Institutions and share what has been working well for you.
The purpose of this email is to offer some quick tips, resources, and updates we hope you find helpful in moderating dialogues and leading SD. As you already know, SDCN works to make your job leading dialogues easier; please let us know what you would like to see in these future emails. Also, our next Network-wide Moderator & Leader conference call will be Friday, December 3rd at 3:00pm EST, mark your calendars!
---
Hot Topics: What are SD groups talking about across the Network?
The 'Big 8' (Sample meeting guide)

Sexual Assault and Campus Safety

Interfaith Understanding (Issue Sheet)
Student Suicides and Bullying--Tyler Clementi (Issue Sheet: Heterosexism)

Offensive Theme Parties


(Issue Sheet: Identity-based Entertainment)
---
Don't forget to take one! Make sure your moderators and participants take this important survey after their final dialogues of the semester. Please forward this link on: SDCN Mid-year Evaluation. The deadline for completed surveys is January 30, 2011. The survey is less than 5 minutes for leaders, mods, and participants, so take it now!

The data are important as they can help inform any changes necessary to your campus program for the coming semester, and also give you a glimpse into the effectiveness of SD on your campus!
---
Questions, topics, and articles to spark dialogue!
Check-out the following strong first questions, articles, and current events to use as a catalyst for your next dialogue:
---

What should I be doing this month?
November/December SD Moderator and Leader Checklist
Read the Moderator Manual and check out the 17 Issue Sheets found on the secret resource page: www.sdcampusnetwork.org/doc.s

Ensure 100% participation in the mid-year surveys and send us your plan.

Plan and execute SD-wide event before Winter Break.

Hold reflective dialogue debriefs before Winter Break: Where are we as a dialogue group? What themes have we uncovered? What are we seeking to address about our campus?

Send a reflection and your SD wish list to SDCN by December 1st.
Email Highlights
HOT Topics: What's the dialogue about?
IMPORTANT: Mid-Year Evaluations
What you should be doing this month

---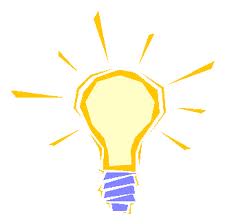 Moderator tip:
Welcome conflict! As long as tension in the dialogue is not abusive, be sure to allow and acknowledge it. It will allow dialogue to go deeper as you ask bottom-level questions to get at what is informing the perspectives in the room. Refer to the Moderators Toolbox in your Moderator Manual for more tips for sparking dialogue.
---

You're invited: Winter Break Open House!
On Thursday, January 6, 2011 from 2-4pm, the SDCN team is hosting an Open House for students in the Washington, D.C. area for Winter Break! We would love to welcome you, and anyone interested in, or already involved in SD moderators, participants, or interested students to our office, so please spread the word! Drinks and Refreshments will be provided. Forward and RSVP using our facebook event!
---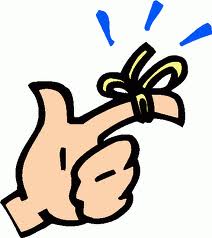 Reminder:
Send your reflections and Holiday Wish Lists to SDCN
Don't forget to compose and submit your 150-word reflections AND your "Holiday Wish List" (if you could have anything to make SD on your campus 10 times better, or your job as a leader/moderator easier, what would it be?) to SDCN no later than December 1, 2010. Send questions and submissions to LaTia@sdcampusnetwork.org.
---
Network Highlights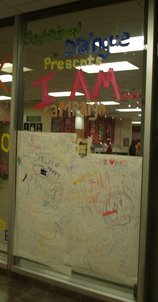 Saint John Fisher College Launches an I Am campaign, promoting peer and self affirmation in an effort to prevent bullying.
University of Virginia begins planning a Faculty-Staff-Student dialogue.
Harvard's SD initiative featured in their school newspaper.
Princeton holds a "World Cafe" event for all SD participants.
---