Mid-Winter 2013 Update
New Saturday / Sunday Hours &
Monday Overlapping Acupuncture Shift
We are excited to announce expanded weekend hours: Saturday and Sunday 10 am - 4 pm!

Saturdays:
Amanda continues to work 10 am - 2 pm, Amy works 12 - 4 pm starting 2/9/13*
Sundays:
Our new acupuncturist, Lynn Bertzyk (see introduction below) starts working 10 am - 2 pm and Amy moves to working 12 - 4 pm starting 2/10/13

Just a reminder, Tatyana now works Mondays 11 am to 2 pm, overlapping with Pam.

*Amanda will be taking her maternity leave starting in early to mid-March -- please look for the announcement of all the related schedule changes in our next newsletter.
Meet Lynn Bertzyk, Our New Acupuncturist
Lynn has subsituted for us numerous times and we are thrilled to welcome her to our practitioner team!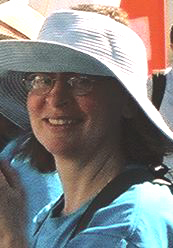 Lynn was born and raised in Minnesota and moved to San Francisco to study holistic medicine. She graduated from the American College of Traditional Chinese Medicine in San Francisco and is a licensed acupuncturist. Lynn volunteers for SAGE, a non-profit helping women dealing with trauma, and for Homeless Connect which provides services for the homeless.
She enjoys hiking in Golden Gate Park, reading mysteries or books about Chinese medicine, and practicing meditation.
Online Appointment Calendar Changes
As we start to overlap acupuncture shifts, we have adjusted our online booking system to show the names of each practitioner working. You can now book with a specific practitioner or choose "No preference" for the first available appointment.
Please remember that you can always call us if have any problems booking online.
Tuesday $10 Acupuncture Special Continues!
The Tuesday special has been very popular so far and we have one more month to go! $10 treatments on Tuesdays during February,
ends on 2/26/13
(additional $10 paperwork fee applies for new clinets, but they will also get a free 2nd visit to use within 2 weeks fo their first.) Tell your friends and family and reserve your appointments soon!
Free 2nd Visit Suspended
Due to economic constraints, we are suspending 2nd free visits until further notice starting March 1, 2013. The last 2nd free visit can be used by 3/15/2013.
If you have friends you would like to introduce to Sarana, they can still get a free second visit if they come in February
!
Housekeeping Corner
Our clinic is sustained by the wonderful spirit of community, and being considerate of others helps all of us to enjoy the space and reap the most benefit from our treatments. We would like to offer a few gentle reminders that will help cultivate community mindfulness:

Do not wear scented products to the clinic out of consideration to those that are chemically-sensitive. To learn more about this issue, please read this post.

Wear your shoes when you walk around the clinic and take them off only once you are settled for your treatment.

While acupuncture can help folks fighting colds, if you are having a fever or expressive flu symptoms indicative of contagion, consider staying at home to protect others. Read this helpful post for self-care tips during the cold and flu season.

Cover your sneeze or cough. Cough or sneeze into a tissue, the sleeve of your shirt, or better yet, use one of our handsome bandanas to cover your mouth and nose (see below).
Bandanas!
On
ly $1.00 each,
Available in beautiful bright colors at our front desk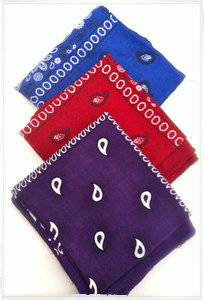 (100% cotton, new, pre-washed in fragrance-free detergent)

Use them while you are having your treatment:
To cover you coughs or sneezes

As eye covers to block out light

As handkerchiefs or face masks

As light scarves or head covers

As decoration
Save the Date - March 18th, Sarana's 5th Birthday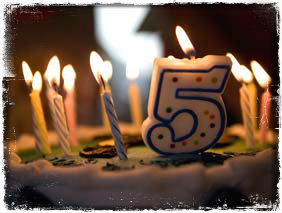 Sarana will turn 5 years old on Monday 3/18/2013. We will celebrate this occasion with $5 acupuncture treatments all day long, as well as some special treats and musical surprises. More information will be revealed soon. We hope you can join us!
Thank You!
2012 was a great year - we expanded the clinic, nearly doubling our treatment space and creating a cozy new reception room. We also provided over 8800 affordable acupuncture and massage visits to our community.

On January 1st, 2013 we offered FREE acupuncture treatments and collected donations for POCA Tech, the new community acupuncture school in-development. We gave 55 free acupuncture treatments and collected $574 in donations. It was a wonderful way to start the year! To read a statement from the POCA Tech Board of Directors, see this blog post, to help fund POCA Tech visit this link.

Join us on our
Facebook page
,
check us out on
Yelp
and help us spread the word about
affordable accessible acupuncture!