Sprin

g

is already starting to show its vibrant colors here in the Bay Area!
This is a time of regeneration and renewal, a good time to cleanse, expand and become more active, as the weather warms up and the days get longer.
According to Chinese Medicine, Spring is a good season to give extra care to your liver. Helpful activities include stretching, eating leafy greens and sprouts, and getting regular acupuncture to help balance your body through the change of seasons. As always, we look forward to seeing you!
4th Anniversary Special:
$10 Acupuncture treatments ~ March 18 - 24
, 2012
Sarana turns 4 years
old on March 18th 2012!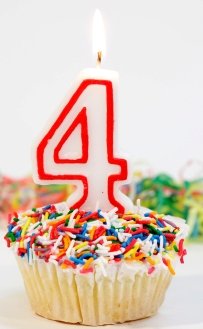 We are celebrating by offering
$10 acupuncture treatments all week long!
(Additional $10 paperwork fee will apply for new clients,
but they will get a FREE second visit within 2 weeks of
their first, so that's still an amazing deal).
Come in and bring your friends and family!
(Remember, kids always pay their age.)
Appointments can be booked online
or by calling the clinic.
Sarana is Expanding!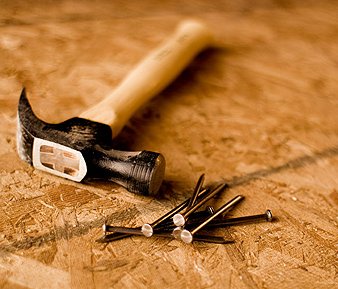 We are thrilled to announce that in the next few months, Sarana Community Acupuncture will nearly
double its size as we expand into the 970 San Pablo Avenue space, the former home of Goli Hair Salon. We will need to temporarily reduce clinic hours sometime this Spring to accommodate the construction (we'll keep you posted), but you can
look forward to: a more visible front entrance; a separate sound-proof reception room; bigger, a more spacious treatment space with more recliners, and a second bathroom!
Co-operate! Volunteer as a Receptionist at Sarana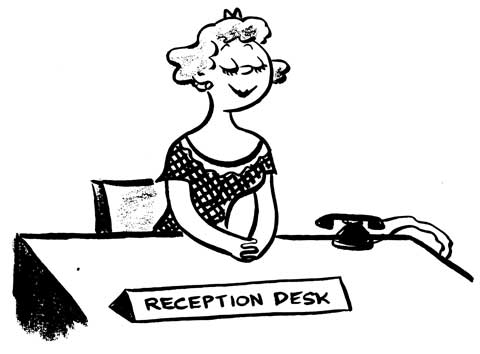 Sarana Community Acupuncture is part
of the People's Organization of
Community
Acupuncture (POCA), a
multi-
stakeholder cooperative working to
bring affordable
acupuncture
to
more
communities world-wide. If you are
reliable, friendly,
computer-literate and
can make a
regular commitment, we
invite you to play an active part in the
community acupuncture
movement by volunteering as a receptionist at Sarana. We currently need coverage on: Thursdays, Fridays and alternate Sundays.


I

n gratitude for your service we will pay your POCA co-op membership fee and give you lots of acupuncture treatments. If you are interested and available, please email us (info@saranacommunityacupuncture.com), call us (510-526-5056) or ask for an application form next time you are at the clinic).
Happy Lunar New Year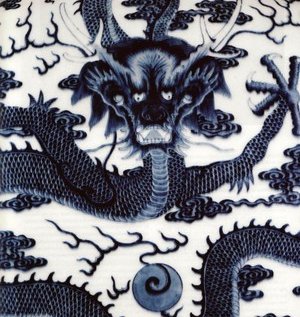 of the Water Dragon
January 23, 2012 marked the beginning of the Lunar New
Year of the Water Dragon, which promises to be a
year of
boundless expansion and limitless possibility. For a more
detailed summary of prognostications for the Year of the
Dragon check out this blog post.
March Practitioner Substitutions
Thursday 3/15 - 11 am - 3 pm - Ardemis works for Pam
Friday 3/23 - Mari leaves at 5:30 pm and Tatyana covers the rest of the shift - 5:30- 7 pm
Friday 3/30 - Mari is off - Pam works 3-5 pm, Tatyana 5 - 7 pm
You can always check our blog page for any schedule changes and substitutions.
Please remember: frequent and consistent acupuncture produces the best results. Following through on your acupuncture treatments plan is more important for progress than seeing a particular practitioner. All our practitioners communicate with each other and strive to give you the best possible care.
Schedule Changes for Monthly People of Color Community Acupuncture Group (POC.CA)
In March and April POC.CA will be on the 3rd Sundays instead of 4th Sundays of the month, 3 - 5 pm.
This monthly group session is hosted at Sarana Community Acupuncture by Mari Kubota, LAc and a few volunteers. Folks who self-identify as People of Color are invited.
Fee:
$10-40 sliding scale, no one turned away for lack of funds.
*Reserve your appointment online though this link.
*Contact Mari with all questions and appointment inquiries.
Mari's contact information can be found on this website.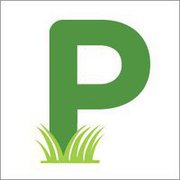 Blogging on Albany Patch
Tatyana has recently began blogging on Albany Patch.
Check out her first post, which is a report on the January 29th Community Acupuncture Documentary film screening, an event co-hosted by Transition Albany.

Stay connected with us more regularly
and share your community acupuncture experience with your friends: find and "like" us on Facebook!
If you have some feedback about your experience at Sarana, please feel free to email us or submit a

review on Yelp.
Book Your
Appointments
Here
or call us:
510.526.5056