Meet Our New Acupuncturist!

Sarana welcomes Amanda Quvus LAc!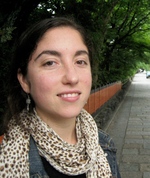 Amanda is a warm and sensitive practitioner with a deep committment to accessible acupuncture.
She is fluent in Spanish.

Starting January 14th, 2012, Amanda will be working:
Wednesdays 9:30 - 11:30 am
Saturdays 10 am - 2 pm
Schedule your appointments online or by calling us: 510.526.5056
More About Amanda:
I grew up in New York City. My mother died from breast cancer when I was six. I was then raised by a Puerto Rican woman who became my adoptive mother. In my new family's culture, when I was sick, I was taken to the
curandera
(folk healer
) before the doctor. This taught me from a young age to seek alternative therapies for any ailments. In my early twenties I found relief from painful periods through the use of herbs, nutrition, and meditation. Inspired by this experience, I studied
Ayurveda
, and was soon led to Chinese medicine. I received my Master's Degree at the Acupuncture and Integrative Medicine College in Berkeley and am a licensed acupuncturist.
I believe in community-based medicine and am dedicated to providing sustainable healthcare for all. I currently volunteer as an acupuncturist at the Charlotte Maxwell Clinic, serving low income women with cancer. I am fluent in Spanish.

Community Acupuncture Documentary Film Screening and Discussion


Have you wondered about the beginnings of the community acupuncture movement? Have you ever seen acupuncture needles on a really big screen?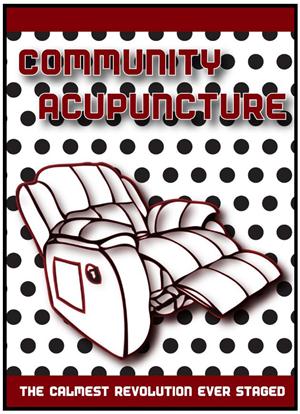 Sarana is teaming up with Transition Albany to host a screening of
Community Acupuncture: The Calmest Revolution Ever Staged
, a documentary by award-winning filmmaker, Brian Lindstrom.
This
short but poignant film tells the story of how Community Acupuncture is changing the lives of people with ordinary financial circumstances. It was filmed at several community acupuncture clinics around the country, and includes real patients' personal stories.
There will be a Q&A session / discussion about sustainable healthcare after the film, lead by Tatyana and Pam.
When: Sunday January 22, 2 - 4 pm
Where: Edith Stone Room, Albany

Library
1247 Marin Avenue (at Masonic)
Fee: Free!
RSVP to this event on Facebook and share it with friends!
End-of-Life Planning Workshop with Jenny Kern
Responsible end-of–life planning can save heartache and help preserve your family legacy.
This workshop will offer you a clear path to start or update your current documents.
Learn about basics in a supportive setting. Find out about important terms and useful resources.
Get answers to some common questions, such as:
What's the difference between a living trust and a living will?

Do I need a will if I am in debt?

Do I need a lawyer?

What's the problem with probate?
When: Sunday January 29, 4:30 - 6 pm
Where: Sarana Community Acupuncture
Fee: whatever you choose to contribute (suggested donation $20)
To sign up: please contact Sarana by phone or email.
Spaces are limited.
About the Facilitator:
Jenny Kern is a licensed attorney offering training and counseling to individuals and groups about end-of-life planning including basic estate planning. Her mission is to promote choice and support and empower people to make knowledgeable and confident decisions
.
$15 Gift Certificates are still available!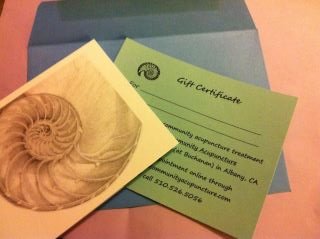 To help you take better care of yourself and your loved ones in the New Year, we are extending the $15 Gift Certificate sale until the end of January.
Kids Pay Their Age!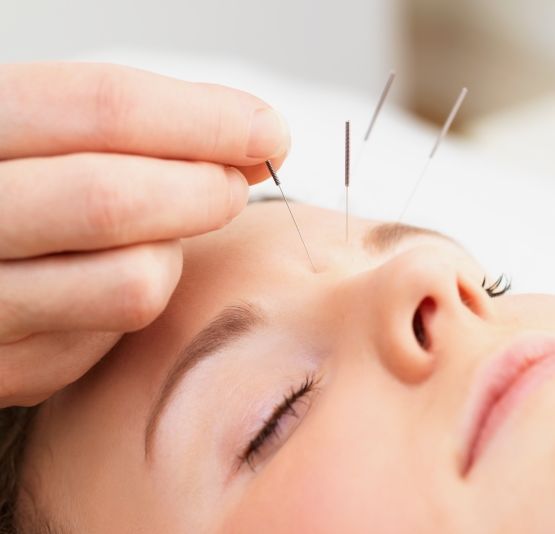 Kids tend to get quick results with very simple acupuncture
treatments and they are often less nervous about the needles than
grown-ups. We have had some good experiences treating kids who
understand that a community clinic is a quiet place. We won't treat
kids who don't want to be treated, and we may only needle (or tape press seeds onto) one or two points to start with. Treatment duration for kids is often short.

Because we appreciate your trust and want to make it easier for parents to get acupuncture for their children, we offer this: kids pay their age, $1 per year (for new or return visits). And don't forget: kids learn by example, so seeing you get acupuncture might encourage them to try it - Come get treated with your kids!
Front Desk Volunteers Needed!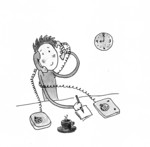 We are looking for reliable, friendly, computer-literate folks who can make a weekly commitment for at least 6 months. Days that currently need coverage: Thursdays, Sundays and
alternate Saturdays.
I

n gratitude for your service we will pay your
POCA co-op
membership fee and give you lots of acupuncture treatments.
If you are interested and available, please email us (info@saranacommunityacupuncture.com), call us (510-526-5056) or ask for an application form next time you are at the clinic).
Lost Something Recently?
Have you lost a hat, water bottle, glasses, charm bracelet, favorite sock? Think you might have left it at the clinic? We try to contact clients if we find something we think is yours but we still have several orphaned items in our lost-and-found basket. Please ask the receptionist if you think you might have lost something at Sarana.


Connect with Sarana on the web
check us out on
Yelp and Facebook!