Happy Lunar New Year!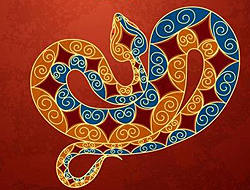 February 10, 2013 marked the beginning of the Year of the Yin Water Snake. The snake is deep, wise, calm, still and solitary, but is capable of lightning quick precise strikes. The water element adds a pervasive quality to the snake energy.

For more on what this year may bring, please read our Snake Year blog post.
Amanda's Maternity Leave & New Saturday Hours
Our acupuncturist Amanda Quvus will begin her maternity leave on March 9, 2013.
Her last pre-leave work shift will be on Friday, March 8, 2013.
Amanda's estimated return to Sarana will be sometime in June (we will keep you posted).
We wish her a smooth and easy birth and much joy and health
!



Starting on
March 9, 2013
, our Saturday hours will change to 12 - 4 pm, with Amy as the practitioner.
Meet Our Practitioners
The following practitioners will be helping out during Amanda's Leave: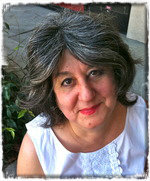 Ardemis Tajirian, L.Ac. will be taking over Wednesday 9:30 am - 2 pm shift starting March 13, 2013.
Ardemis has been a constant presence at our front desk and most recently working as a substitute acupuncturist.

More about Ardemis: I am of Armenian origin, born and raised in Addis Ababa, Ethiopia. I received my secondary school education in an all-girls boarding school in England and a chemistry degree from U.C. Berkeley. When my second child entered college, I thought about attending medical school but was unwilling to make such a large commitment. I had seen acupuncture being administered on television and was fascinated. Shortly after, I enrolled in school for a degree in Traditional Chinese Medicine without ever having experienced acupuncture! I graduated from The Academy of Chinese Health and Sciences and have been licensed as a California acupuncturist since 2008.

I wish I had known about Traditional Chinese Medicine in my 30's when I suffered miserably from endometriosis. Because of this experience, I am eager to introduce acupuncture to others who are unaware of how Chinese medicine can address many problems that prove intractable to Western medicine.

I have been a receptionist and a substitute acupuncturist at Sarana since 2009. I appreciate very much the valuable services provided here and the convictions of those in the community acupuncture movement.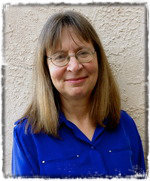 Lynn Bertzyk, L.Ac. will be will be taking over
Friday 11 am - 3 pm shift starting March 15, 2013.
Lynn has been substituting for us for a while and now works on Sundays 10 am - 2 pm so you may have already met her!

More about Lynn: I grew up in Minnesota, where I received a college degree in both microbiology and humanities. Following college, I worked in a cancer research lab. Watching both of my parents struggle with serious illness inspired my interest in healing work, particularly holistic medicine, and led me to move to San Francisco to study meditation and massage--and subsequently Chinese medicine. In 2003, I graduated from the American College of Traditional Chinese Medicine and became a licensed acupuncturist.

Wanting to see acupuncture available to all those who need it, I volunteer for Homeless Connect, where I give free acupuncture treatments to the homeless; and for SAGE Project helping women dealing with trauma or addiction recovery. I love being part of the community acupuncture movement and helping to make it possible for folks to receive treatments as often as they need.

I live near Golden Gate Park in San Francisco, and enjoy hiking, swimming, reading books in the local cafes and practicing meditation.

Second Free Visit Suspended
Due to economic constraints, we are suspending 2nd free visits until further notice starting March 1, 2013. The last 2nd free visit can be used by March 15, 2013.

Celebrate Sarana's 5th Birthday!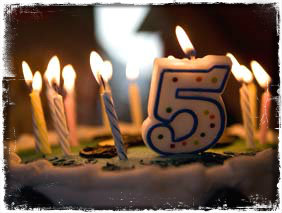 Sarana will turn 5 years old on Monday, March 18, 2013. We will celebrate this momentous occasion with:
$5

acupuncture treatments all day long, for everyone!
Yummy treats
Live meditative music performances in the treatment space at various points in the day (about 20 - 30 minutes each). You can look forward to violin, recorder, Tibetan singing bowls and other beautiful sound surprises. We will post the schedule close to the event.
Book your appointments early.
(Frequent recliner cards and other special discounts do not apply, please book only return visits, even if you are a new client)
Volunteer at Sarana!
We are looking for some more friendly faces for our front desk!
Do you have basic computer skills and ability to multitask? Do you enjoy meeting new folks? Can you make a weekly commitment of 2-5 hours for 6 months?

Our POCA volunteer receptionists:
Enjoy a deeper relationship with the Sarana Community

Are rewarded by a sense of accomplishment, of giving back to others

Help support the welcoming, nurturing atmosphere for which Sarana is known

Receive more acupuncture without spending more money

Keep their "work" selves active and learn new skills

Cover weekly shifts ranging from 2.5 hours to 5 hours

Are trained and supported by a manager who cares about their experience and well-being

Become connected to POCA (People's Organization for Community Acupuncture co-op) and the entire community acupuncture movement

Have a good time!
We currently need some front desk help on Tuesdays, Wednesdays, Thursdays and on weekends.
To learn more and to apply, please email us info@saranacommunityacupuncture.com, attn: Donna, call the clinic or just stop by.