Hiddush survey:
Support for same-sex marriage / civil
unions - record high of 79%!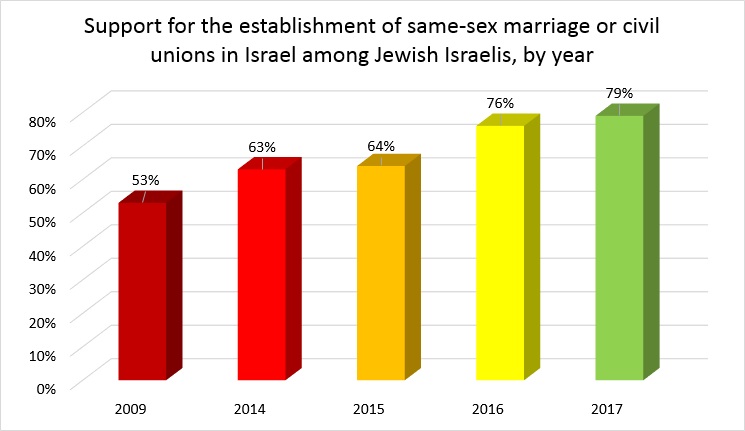 click HERE for Hiddush analysis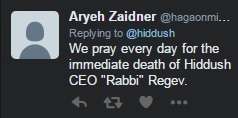 We seem to have annoyed a rabbi in Jerusalem with our surveys of the Israeli public on matters of religion and state, particularly with Hiddush's recent survey on same-sex marriage and civil unions.
This threatening connection between religious extremism and violence often rears its ugly head, but Hiddush is proud to be at the forefront of the battle for religious freedom and equality in Israel. We will continue to act, to fight, and to publish the truth without fear.
See Hiddush on Twitter:
https://twitter.com/hiddush
MK Gafni's hatred of Reform Jews
trumps matters of life and death
MK Rabbi Moshe Gafni's remarks about leaning politically to the left at this year's Haaretz's "Peace Conference" were subsequently covered widely in the media, and even caused some internal furor within UTJ.
This year's Haaretz's "Peace Conference" enjoyed a number of guest speakers who came from outside the "usual suspects". One of these was MK Rabbi Moshe Gafni (Head of the ultra-Orthodox Degel HaTorah party, which sits in the Government), who chairs the Knesset Finance Committee.
Gafni only accepted the invitation to the Peace Conference when the revered rabbinic head of the Lithuanian Yeshiva camp Rabbi Shteinman permitted it if "they let [him] speak against the Reform." He said:
"... I sit with everyone in the Knesset, other than the Reform. Reform Jews are the most difficult problem for me. They do the greatest damage to the Jewish people..."
Jessica Fishman's personal story:
Denied the right to marry in Israel, but fighting
to make Israel a homeland for all Jews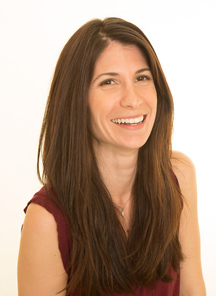 Six years ago, my story appeared in the Israeli newspaper Yediot Aharonot thanks to Hiddush. I was living through one of the hardest periods of my life and had just made one of my toughest decisions: to leave Israel. I mournfully packed up nearly a decade of life in Israel.
I was reluctant to share my very personal story. However, I felt that my story was bigger than myself.
I went public, explaining how the Israeli Rabbinate does not recognize my mother's conversion to Judaism with a Reform Rabbi, and therefore I am not accepted as fully Jewish and am refused the right to get married in Israel. I hoped that sharing my story would raise awareness of the personal impact that religious coercion and the lack of marriage freedom has on individual lives. As I was telling my story, I felt, for the first time in a long time, that I was regaining my identity and taking back control of my narrative. The outpouring of support that I received from Israelis and Jewish Americans alike after the article was published, gave me the strength to write a memoir, called Chutzpah & High Heels. With the sharing of some of my most private and intimate details, I hope that my story can lead to social change in Israel. The book having been recently published, I am now back in Israel, still hoping to help make the country into the homeland for all Jews.
With an afterword by Uri Regev, CEO of Hiddush, Chutzpah & High Heels is available for purchase on Amazon, iBooks, and Barnes & Nobles online.
Hiddush in the Media