---
Mano a Mano's 20th Anniversary Celebration on April 12th is Only 2 Weeks Away!
---
Mano a Mano is celebrating 20 years in operation on April 12th!
Tickets are $50 per person, and
you can purchase tickets online here
(instructions are at the above link if you'd prefer to purchase tickets by check). Tables with 8 tickets are available at a discount (12.5% off), and sponsorship opportunities are available as well (special thanks to Medtronic, Inc., Prepare/Enrich, Anchor Bank, and Metro Sales for being early Sponsors of the celebration!).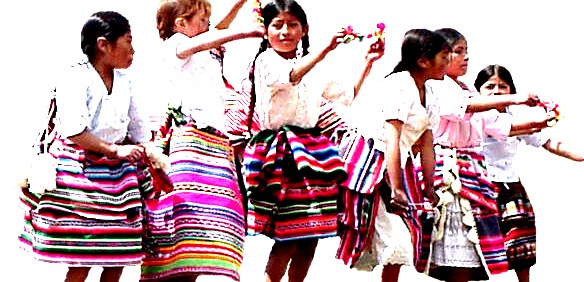 WHERE: DS Event Center, 415 Pascal St. N, St. Paul, MN 55104
WHEN: Saturday, April 12, 2014, from 6p-9p
WHAT: Mano a Mano's 20th Anniversary Celebration, including:
Cash Bar
Silent Auction
Meet staff from Mano a Mano's organizations in Bolivia, who will be traveling to Minnesota to be here for this event
Dinner catered by Green Mill
Live Bolivian music with Leo and Kathy Lara (back by popular demand!)
Celebrating 20 Years – looking at what we have been able to accomplish with your help!
We are hoping to have Mano a Mano's book Gaining Ground: A Blueprint For Community-Based International Development - about our model and 20 years in operation - published in the next few weeks, and the April 12 Celebration to be our official Book Release Party
---
Updates on Our Projects
---
CVC-TC 'Company Spotlight' on Mano a Mano. We are currently being featured on the Corporate Volunteerism Council - Twin Cities website as the 'Company Spotlight'! Read the article here.
Shop at Amazon Smile and Support Mano a Mano. Do you shop at Amazon? If you do then you can support Mano a Mano by using Amazon Smile - same Amazon site, but a percentage of your purchases goes to the nonprofit of your choice. Shop at AmazonSmile now through

3/31/14

and Amazon will donate an extra $5 to Mano a Mano International Partners. Click on this link to get started.
Overview of Current Activities. Mano a Mano is a small organization, but we always have a lot going on. Click here for an overview of some of our current projects.
2013 Annual Report. 2013 was a very busy year for Mano a Mano! Just a few of the highlights - we moved out of our co-founders' home and into our own building in St. Paul, built 9 new health clinics and 2 new schools, provided 501 emergency air rescues, made big progress on a 60-kilometer road project, and shipped the most pounds of donated supplies in any year since 2008! Click here to see our 2013 Annual Report and read more about these projects and many others from last year, made possible with your support.
Mano a Mano Blog. All of these updates (and more) are posted on our blog on our website, which we update frequently. Check back often to stay up-to-date!
---
Connect with Mano a Mano
---