Countdown to Conference Checklist

For Conference Attendees:
If you plan to attend the conference, please

register

NOW and reserve your space as there are limited seats available.

We are offering special discount pricing for publication of your full article in our

journal "Functional Foods in Health and Disease". The normal price for publication is $495, however for our conference participants this has been reduced to

$248

. For more information, please send an email to

ffc_usa@sbcglobal.net.

If you have not completed the registration process including your full payment, please do so prior to attending the conference. Once we confirm that your registration is complete, the exact conference room location will be provided to you. We can accept payment by credit card via the website. You may also contact us directly for other payment options. Register by visiting the following link:

http://www.functionalfoodscenter.net/Registration_2012_UCSB.html

If you are speaker t

ake a few minutes to check the tentative conference program schedule so that you can be certain that your presentation will fit into the allotted time. In order to stay on schedule, make the focus of your presentation the study results, discussion and conclusions while allowing a few minutes (~ 5 minutes) for questions. Visit the following link to check the schedule:

http://www.functionalfoodscenter.net/Conference_Program_.html
**Please be aware that exact times could be subject to last minute changes, so be sure to check back frequently for updates.

For Poster Presenters:
If you will be one of our Conference Poster Presenters, please be sure to review the poster specifications at: http://www.functionalfoodscenter.net/Poster_Session__UCSB_2012.html.

Hotel Information:
Special Hotel Pricing Available: Rooms have been reserved at the hotel "Ramada Limited" in Santa Barbara. Attendees may call the hotel at 805-964-3511 or 800-654-1965 and mention being a part of the UCSB Functional Foods in Health and Disease Conference group to reserve their rooms. Reservations for the March 13-15, 2012 are available at the conference special rate of US $99 + tax per night or $119 + tax. Also, hotel will provide FREE Shuttle Service to and From UCSB once a day. Hotel Features: Free Airport Shuttle, Free Continental Breakfast, Free High Speed Internet, and Pool.

Hotel Location: 4770 Calle Real, Santa Barbara, CA 93110, USA. Ph: 805-964-3511, Fax: 805-964-0075, web: www.sbramada.com . Contact Drew Wakefield directly via Email: dwakefield@sbramada.com.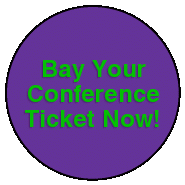 ---
With Best Wishes,
UCSB-2012 ConferenceOrganizing Committee,
FFC Conferences, 901 Administration Dr. RM#108, Texas Woman's University
Denton, TX 76204, USA
Phone: +1-469-441-8272, Toll free: +1-866-464-6955
www.functionalfoodscenter.net
E-mail: f
fc_usa@sbcglobal.net