---
12th International Conference:
Functional Food Ingredients and Nutraceuticals in Chronic Diseases: Science and Practice
Our 12th International Conference is coming soon! On November 29, 2012 we will begin our 3 day symposium on Functional Food Ingredients and Nutraceuticals in Chronic Disease. This event will feature presentations from world-renowned experts in the field of medicine, research, and industries focusing on ways to enhance widely consumed foods in order to promote safe, healthy, alternative treatment methods, as well as a host of related topics on the subject.
---
Our Hosting Facility: Southern Methodist University (SMU)
Our 12th International Conference will be presented by Functional Food Center, Inc. in conjunction with the Department of Biology at Southern Methodist University (SMU) in Dallas, Texas, USA. Home to the George W. Bush Presidential Center, it is a distinguished, highly recognized campus which has been classified by the Carnegie Foundation for the Advancement of Teaching as a university with "high research activity".






The members of the 12th International Conference Organizing Committe include:


Steven B. Vik, PhD
Professor and Chairman of the Department of Biological Sciences at SMU.
Dr. Vik is a dedicated scientist with a profound interest in the structure, function, and assembly of the membrane-bound enzymes involved in oxidative phosphorylation. He and his group of researchers are currently involved in an investigation on the F1F0 ATP synthase and Complex I from E. coli. We are honored to include him in our conference and look forward to his participation.
Chandra Mohan, MD, PhD
Professor at UT Southwestern Medical Center
Dr. Mohan's laboratory research efforts have concentrated on elucidating the cellular, molecular, and genetic players leading to murine lupus, with corresponding translational studies in human lupus. His more recent work has focused on translating findings from basic biology towards therapeutic manipulation of lupus, and early diagnosis of renal involvement in this disease. Dr. Mohan's contribution to the 12th International Conference will no doubt be pivotal.
Keynote Speakers:


Dr. Bruce P. Burnett, PhD
Director of Medical Education and Scientific Affairs at Primus Pharmaceuticals
With over 15 yers experience in pharmaceuticals and biotechnology, Dr. Burnett has played a significant role in the advancement of modern medicine. He has been awarded several NIH grants, and his research has focused on treatment of HIV, cancers, and other chronic diseases. A widely published expert and active participant in our most recent international conference, we are looking forward to his presentation on the use of medical foods in treatment strategies.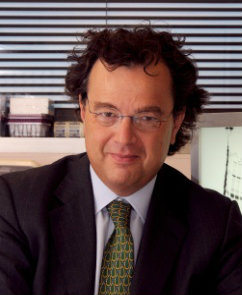 Giulio Maria Pasinetti, MD, PhD, Professor
Professor of Psychiatry, Neuroscience at The Mount Sinai School of Medicine

Dr. Pasinetti currently serves as the director of biomedical research and geriatric education at the Bronx Veterans Affairs Medical Center. Pasinetti's research on lifestyle factors and metabolic co-morbidities influencing clinical dementia, neurodegeneration and Alzheimer's disease has made him one of the top experts in his field. As a result, Dr. Pasinetti has been a recipient of more than 30 grants and has published over 160 groundbreaking manuscripts. He has been invited to speak regarding his research on bioactive compounds and Alzheimer's disease. His participation in our 11th International Conference was outstanding and we are proud to have him join us at this event as a keynote speaker.

---
UPCOMING CONFERENCE NEWS!

The abstract submission deadline for the 12th International Conference at the Southern Methodist University here in Dallas, TX has been extended to October 14, 2012. Participants who would like to deliver an oral or poster presentation must submit abstracts by the deadline and complete the online registration as soon as possible. Space is limited, but there are still many spots available for those who wish to attend. This conference is already promising to be another excellent event, so be sure to make the necessary preparations as soon as possible!





13th International Conference on Functional Foods (1st International Symposium of Academic Society for Functional/Medical Foods and Bioactive Compounds)
We have received an honorable invitation from The Kyoto Prefectural University of Medicine in Kyoto, Japan to host the 13th International Conference on May 11-12, 2013. We invite all interested subscribers to begin making plans to attend as early as possible. Dr. Nishino will be our host and keynote speaker for this event. This conference supported by Beautiful Life Science Society and Sponsored by Lion Co.
---
REMEMBER:


Please keep in mind that your registration entitles you to a 50% discount (or more if you are a resident of a developing country) for publishing material presented at our conference in our journal. We encourage you to submit your full article for publishing in our journal, Functional Foods in Health and Disease, no later than 14 days prior to the conference date. Submitting your article prior to the event will save you time and expedite the publishing process should you wish to take advantage of this opportunity.

Please note: Changes have been made to the guidelines for authors who wish to be published in our journal. Before submitting your article, you MUST first review our Submission Checklist and accept the Terms and Conditions.

---
11th International Conference Summary
Our 11th International Conference at the University of San Diego in San Diego, California was an amazing success! Attendees had the fortune of listening to highly esteemed experts discuss innovative, cutting edge research that has the potential of changing the shape of healthcare and advance the treatment of patients with chronic inflammation. Researchers from all over the world convened with peers in the medical and nutrition industries which facilitated constructive, helpful discussion in a forum that included some of the most capable and respected minds in the fields represented.

Elite scientists from all over the United States and around the world took part in our conference program. The event was organized by Danik M. Martirosyan, PhD, Founder of Functional Food Center, Inc., and moderated by Dr. Emma Tomlison-Guns from the University of British Columbia in Vancouver, BC. Session chairpersons included Dr. Garth Nicolson from the Institute for Molecular Medicine, Dr. Bharat B. Aggarwal of UT M.D. Anderson Cancer Center, cardiologist Dr. Jacob Joseph who is also a professor at Harvard Medical School, Dr. Bruce Burnett of Primus Pharmaceuticals, and Dr. Giulio Pasinetti of Mount Sinai School of Medicine. Our keynote speakers were Dr. Robert Li, a Lead Scientist of the USDA, and Donald Harn, PhD, professor in the Department of Infectious Diseases at the College of Veterinary Medicine at the University of Georgia. Conference has been supported by Creagri Inc. (Fouder and chief Scientist Dr. Roberto Crea).
Attendees also were given the unique opportunity to witness the formal introduction of the Academic Society for Functional Foods and Bioactive Compounds. The first board meeting of this newly birthed society took place during the conference, and the goals were decided.