Second Symposium of ASFFBC!
Founded by the Functional Food Center (FFC) in August, 2012, the Academic Society of Functional Foods and Bioactive Compounds (ASFFBC) currently has over 2000 members (medical doctors, scientists, dietitians, nutritionists, and food and medical industry professionals from around the world) who are dedicated to the research and development of functional and medical foods, bioactive compounds, and nutraceuticals.

In order to increase the awareness of bioactive compounds and their ability to improve overall health and wellness, the ASFFBC organizes annual international symposiums where the latest research discoveries in functional foods and bioactive compounds are collected, discussed, and shared.

In partnership with the University of California, Los Angeles (UCLA), the ASFFBC is very happy to organize its Second International Symposium.

This symposium will be held from August 20 – 22 at UCLA, and will focus on the function of bioactive compounds in the management and prevention of chronic inflammation. This symposium will feature over 25 lecturers who are experts in food industry, medical industry, biology, or chemistry; in addition, 5 special lecturers will be in attendance!



The Journal of Functional Foods in Health and Disease (FFHD)
The Journal of FFHD is an open-access, peer-reviewed, online journal that covers various aspects of functional foods, bioactive compounds, and chronic diseases such as cardiovascular, obesity, diabetes, cancer, and more! It is designed to keep members of the ASFFBC, the readers of Functional Food Center newsletter (more than 350,000.00 readers composed of scientists, medical doctors, dietitians, and nutritionists) as well as the the public up-to-date on the latest advancments in functional foods for the management and prevention of chronic diseases.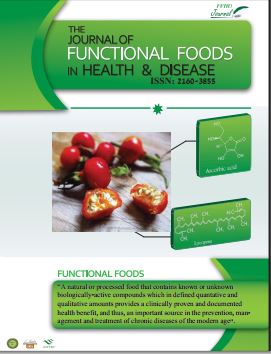 Recently Published Articles!
We are very excited for the month of July! Already, several new articles have been published in the Journal of FFHD!

VOLUME 3, ISSUE 7:
Review Article (Open Access)
P
roducing micron- and nano- size formulations for f
unctional foods applications
Thomai Panagiotou and Robert J. Fisher
Research Article (Open Access)
Cost-effectiveness analysis for the treatment of chronic kidney disease with low-protein diet
Fouque D, Mennini FS, Russo S, Marcellusi A,
Quintaliani P
Functional Foods in Health and Disease, 2013, Volume 3, Issue 7 (July 7, 2013)
[Abstract] [Full Article]
Review Article (Open Access)


Astaxanthin as a medical food


Eiji Yamashita
Functional Foods in Health and Disease, 2013, Volume 3, Issue 7 (July 3, 2013)
[Abstract] [Full Article]

Our Featured Article!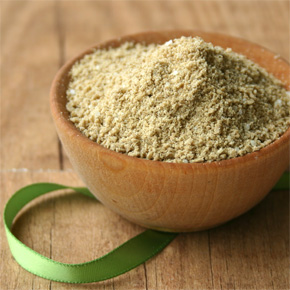 An open-label, randomized clinical trial to assess the immunomodulatory activity of a novel oligosaccharide compound in healthy adults
Karriem H. Ali, Angelica B. Melillo, Susanna M. Leonard, Deshratn Asthana, Judi M. Woolger, Aaron H. Wolfson, H. Reginald McDaniel, and John E. Lewis

Background: Rice Bran Arabinoxylan Compound (RBAC) is a nutritional supplement produced by enzymatic hydrolysis of hemicellulose B derived from rice bran. Several in vitro studies and clinical reports have shown RBAC to possess promising immunomodulating effects, specifically with respect to natural killer cell and cytokine activity. The concept of a true immunomodulator is an agent possessing a broad range of activity dependent upon the existing state of health and immunity in the individual host. The present study investigated the immunomodulatory effect of RBAC in a healthy adult human population over 60 days by assessing changes in natural killer cell cytotoxicity (NKCC) and cytokines and growth factors. Subjects participated in a two-group, randomized intervention, where one group (n=10) consumed 1 gram/day and the other (n=10) consumed 3 gram/day. Safety and tolerability of RBAC were assessed with total bilirubin, total protein, creatinine, and liver function tests.
Results: We found that both groups had similar responses for NKCC, cytokines, and growth factors. The NKCC peaked at 1 week, whereas interferon-γ, tumor necrosis factor-α, interleukins-1α, -1β, -8, and -10, and epidermal growth factor peaked at 30 days. All subjects tolerated the supplement without any adverse reactions.

Conclusion: Our results showed transient, bi-directional, immune marker effects consistent with true, multifactorial immunomodulation rather than simply immunostimulation or immunosuppression. Given our findings, the immunomodulatory activity of RBAC merits study in conditions where the immune system is functionally compromised (e.g., otherwise-healthy smokers and HIV/AIDS or cancer patients). RBAC may not only help to destroy tumor cells and viruses directly, but also increase the activity of immune cells, thereby optimizing the immune system, especially NKCC, which can increase the chance and speed of host recovery.

Keywords: Rice bran, arabinoxylan compound, activity of immune cells, immunomodulation, HIV/AIDS, and cancer

Click here to read the full article!

Conference Registration is Still Open!
Whether you are a health industry professional, a scientist looking to publish and present your research, or someoen simply interested in attending in order to learn more about the newfound power of functional foods, we invite you to join us!


Abstract Submission!

The July 10th abstract submission deadline has passed; however, late abstracts are being accepted for poster or oral presentation but are not guaranteed publication in the conference book!
In addition, conference presenters will recieve a 50% discount for full article publication in the Journal of Functional Foods in Health and Disease. If interested, please submit your full article by November 1, 2013. Thank you!

So far, over 70 abstracts have been submitted!

Lecturers!
We are excited to welcome a wide-array of local and international lecturerers who are experts in food industry, food science, biochemistry, and the medical industry. These top-level individuals are well-known for their excellent research studies and product developments in the realm of functional food and bioactive compounds. Symposium attendees are sure to walk away with the latest collective knowledge in this growing field!

Robert H. Schiestl, PhD, Professor of Pathology, Environmental Health and Radiation Oncology, UCLA Schools of Medicine and Public Health, Los Angeles, CA, USA. ASFFBC members are excited to hear Dr. Schiestl present his research findings on a

bioactive compound which functions as an anticancer agent and prolongs the lifespan of Atm deficient mice!




Jinguo Hu, PhD, Research Leader, USDA-ARS Western Regional Plant Introduction Station, Washington State University, Pullman, WA, USA. Conference attendees will enjoy hearing Dr. Hu's presentation on

L-DOPA concentration variation in the leaf and flower tissues of six faba bean lines with common and rare flower colors.



Anahid Jewett, PhD, professor, tumor immunology laboratory director, Division of Oral Biology and Medicine at the Jane and Jerry Weintraub Center for Reconstructive Biotechnology, UCLA, Los Angeles, CA, USA. The ASFFBC is fortunate to have Dr. Jewett attending the symposium, where she will present her recent discoveries on a probiotic bacteria combination with superior ability in the conditioning of NK cells. The bioactive compounds discussed by Dr. Jewett in her abstract have the potential to be used for the management and prevention of chronic inflammation!

Bassem Y. Sheikh, PhD, Professor, Director, MABL EAJAZ chair for Scientific Miracles of Prophetic Medicine, Director, Center of Innovation and Creativity, College of Medicine, Taibah University, Saudi Arabia. Symposium attendees will gain valuable information from Dr. Sheikh's presentation on Ajwa extract. This functional extract, which comes from dates grown specifically in Saudia Arabia, has several interesting antioxidant and tissue-protective abilities!


Hisham Ibrahim, PhD, professor, Department of Biochemistry and Biotechnology, Graduate School of Agricultural Sciences, Kagoshima University, Kagoshima, Japan. Dr. Ibrahim strives to engineer bioactive compounds for the potential management and prevention of infectious diseases. Therefore, his research studies are extremely relevant to the Second International Symposium. ASFFBC members warmly welcome Dr. Ibrahim, and look forward to his presentation on

biopeptides and their potential use for the management of chronic inflammation!



Ichiro Nishimura, PhD, Professor, Director, The Jane and Jerry Weintraub Center for Reconstructive Biotechnology, UCLA, Los Angeles, CA, USA. Many now know that vitamin D is essential. However, symposium attendees will have the ability to hear Dr. Nishimura present the details on the function of Vitamin D in the biological clock!

Danik Martirosyan, PhD, UT Southwestern Medical Center, President of Functional Food Center, Dallas, TX, USA. Symposium attendees will gain valuable information from Dr. Danik's presentation on the

process of creating a successful functional food product with the bioactive compounds: Squalene, Vitamin C, Lycopene, and GOPO!

Garth L. Nicolson, PhD, Professor, Department of Molecular Pathology, Institute for Molecular Medicine, S. Laguna Beach, California, USA. The ASFFBC is happy to have Dr. Nicolson discuss

lipid replacement therapy as an approach for reducing chronic fatigue. We are looking forward to Dr. Nicolson's findings and results, as they could serve as a possible solution for those suffering from symptoms of chronic illnesses.


To view more lecturers and their topics of presentation, please see our

preliminary program

,

thank you!
Conference Awards

We are very excited to announce that The MABL Golden Medal (valued $10,000) will be awarded at our upcoming conference in UCLA to one outstanding presenter demonstrating the best research in the field of bioactive compounds and natural products. This will truly be historic moment as The MABL Golden Medal has never before been awarded in the US. In addition, we are pleased to announce that the following awards will also be presented for the best research...
Runner-up certificates (3) will be awarded to oral or poster presenters in pre-clinical or clinical research related to bioactive and natural products.

The

Cure Cancer Now Foundation

will provide three student awards of $1000, $600 and $400 respectively for the first, second, and third ranked abstracts.