Upcoming Events
---
---
Functional Foods, Bioactive Compounds and Biomarkers: Research and Practical Application

July 26-27, 2014,
Chengdu, Sichuan, China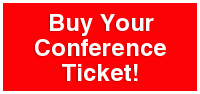 ---
17th International Conference of FFC jointly with United States Department of Agriculture (USDA)




Discovery, Utilization, and Control of Bioactive Components and Functional Foods
November 18-19, 2014, University of San Diego, San Diego, California, USA
---
Conference
Report
15th International Conference of FFC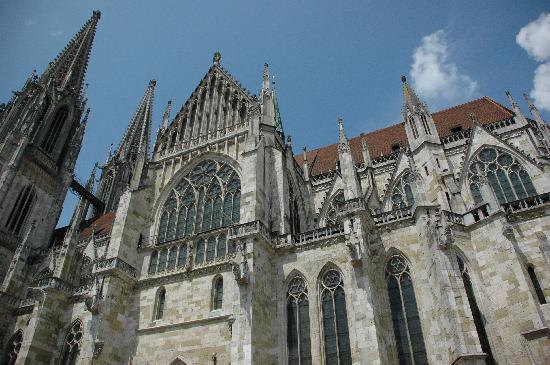 ---
---
ACFFBC
---
---
"Functional, Medical, and Bioactive Foods"
An Online Academic
Society for those interested
 in the various fields pertaining to Functional Foods
---
---
---
---
16th International Conference of Functional Food Center - 4th International Symposium of ASFFBC
Functional Foods, Bioactive Compounds and Biomarkers
Important notice: we have extended our abstract acceptance deadline for the 16th International Conference. It is now June 25, 2014. For more details please
click here.
Academic Society for Functional Foods and Bioactive Compounds
is a proud sponsor of the 16th International Conference in
Chengdu, China
, scheduled to take place on July 26-27, 2014. This conference will be held jointly with the

Beijing Academy of Food Sciences (BAFS), China Food Science Editorial Department

, China Food Publishing Company, China,

Food Science and Human Wellness Editorial Department

, Functional Food Center, and the Jounal of Functional Foods in Health and Disease.
This conference will serve as a powerhouse bringing together experts in the field of medicine, biology and food to converse and share their views about the applications of functional foods along with bioactive compounds and biomarkers in the prevention and management of chronic diseases.

Main Conference Topics
An assortment of topics will be discussed at the conference, including progress in functional food, bioactive compounds, public health, disease prevention, and more. This article will provide information about a few specific topics that will be discussed at the conference.
1. The epidemiology of chronic diseases such as obesity, diabetes, CVD, cancer, neurological diseases etc.,
The purpose of this topic is to improve the health of the public by promoting a research-based approach to the prevention and management of chronic disease. It involves looking into the natural history, distribution and treatment outcomes of the chronic disorders. The topic provides an understanding about the nature of chronic diseases and how to improve public health
.
Before the 1960s smoking cigarettes, diet, physical activity, and high blood pressure were the leading causes of chronic disease. This lead to furthering the study between behavior and chronic diseases in the 1960s. Later, it was discovered that nearly half of all deaths in the year 2000 could be accredited for by nine behavioral causes including poor diet and lack of exercise, which was responsible for 16% of the deaths. According to The Center for Managing Chronic Disease, 1.7 million Americans die each year as a result of having chronic disease. This accounts for 70% of yearly deaths.
2. Effects of food, nutrition and beverage on chronic diseases
Food and beverage have a profound effect on chronic diseases. The purpose of this topic is to introduce the concept of the benefits of nutrition in preventing chronic diseases. The topic explores the food and diet patterns that help in protecting against chronic diseases such as obesity, diabetes, cancer and other neurological diseases.

3. Sources and potential benefits from functional food ingredients and bioactive compounds
This topic explores the various sources and the benefits obtained from the ingredients of functional foods and bioactive compounds. Few examples include fatty acids such as eicosapentaenoic acid and docosahexaenoic acid which are derived from fish and their role in improving the conditions of the people suffering from chronic conditions as cancer, rheumatoid arthritis, psoriasis, Crohn's disease, cognitive dysfunction and cardiovascular disease, use of probiotics and prebiotics bacteria in improving the host's health. Some plant based functional foods include cranberries and garlic which are used to treat a number of ailments. Many bioactive compounds such as phytoestrogens, hydroxytyrosol, resveratrol, lycopene have been shown to possess antioxidant, antithrombotic and anti-inflammatory properties against a variety of chronic diseases. These will be addressed under this topic
.
4. Effects of bioactive compounds and functional foods on biomarkers of chronic disorders
Sometimes deficiency of micronutrients over a long time can cause alterations that trigger the development of chronic diseases. Similar effects on genetic regulation occur if the nutrients are overdozed. This topic addresses the effects of these bioactive compounds on biomarkers of the chronic disorders. Clinical endpoints used to investigate the efficacy of drugs is not a reliable method. Therefore the biomarkers present a more suitable approach to demonstrate the efficacy of bioactive compounds.
Functional foods and bioactive compounds have the ability to reduce the effects of chronic diseases. These diseases are diagnosed based on indication of their biomarkers, which is any substance that, when detected, is linked to a certain disease. We would like to discover the specific biomarkers for specific diseases such as diabetes, cancer, and other chronic diseases. That will provide us the information we need in order to research and understand the effect that functional foods have on biomarkers, in order to promote important risk-reducing methods to the public for prevention of that disease.
5. Functional and medical foods with bioactive compounds for health and the management of chronic diseases
This topic addresses the various functional foods with bioactive compounds and their effect on managing the chronic diseases. Phenolic compounds including flavonoids found in cereals, legumes, nuts, olive oil, vegetables, fruits, tea, and red wine have successfully shown antioxidant properties. They have also demonstrated favorable effects on thrombosis and tumorogenesis and promotion. Phytoestrogens present in soy, flaxseed oil, whole grains, fruits, and vegetable have demonstrated favorable effects on cardiovascular disease risk factors. Organosulfur compounds in garlic and onions, isothiocyanates in cruciferous vegetables, and monoterpenes in citrus fruits, cherries, and herbs have anti carcinogenic properties. These effects will be demonstrated in detail during the discussion on this topic.
6. Legislation on health claims of functional and medical foods
This topic talks about the legal aspects of functional foods. Concerns such as specific definitions, regulatory framework, authorized and qualified health claims are addressed under this topic. Another issue covered here is the confusion faced by consumers who remain confused regarding different types of claims made on food labels. These issues are analyzed and answered under this topic.

7. Research and Development of new functional food products
This topic talks about the R&D of the new functional food products in today's market. These include advancements in probiotics, milk, proteins, pulses, cocoa and other new products being engineered in the laboratories. It goes on to describe the scope and benefit of the functional foods in today's world.
Please note: you don't have to be a member of the Academic Society of ACFFBC
to participate at the conference. You can make your decision about membership after attending the conference. Recently, we had another 98 scientists, PhD students and food industry representatives who accepted a new membership for the society after attending our conference at the University of Regensburg, Regensburg, Germany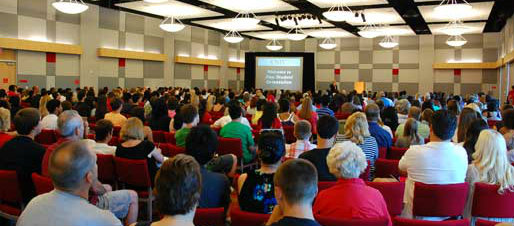 16th International Conference of FFC - 4th International Symposium of ASFFBC: Functional Foods, Bioactive Compounds and Biomarkers: Research and Practical Application on July 26-27, 2014, Chengdu, Sichuan, China. More details:
17th International Conference of FFC - 5th International Symposium of ASFFBC: Discovery, Utilization, and Control of Bioactive Components and Functional Foods on November 18-19, 2014, University of San Diego, San Diego, California, USA. More details:
Please let us know if you would like to attend these conferences and/or provide an oral or poster presentation. Send us your resume if you would like to become a conference organizing committee member for the 16th or 17thInternational Conferences.

Please let us know if you have any question (Email: ffc_usa@sbcglobal.net)