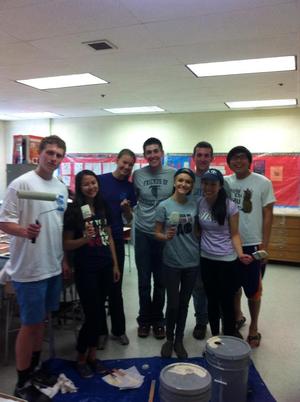 Dear Friends of the CSC,
May is always a bittersweet month--we push through final projects, celebrate award winners, pass the torch to incoming leaders, and say good-bye to our outstanding seniors. It can also be a month of reflection, as we ask ourselves what we have learned, what went well (and maybe what didn't), and make plans to improve for next year.

To our graduating seniors: best wishes as you move on to the next exciting phase of your life. We truly valued your contributions to campus and to the community. We especially want to thank our senior Student Advocacy Board members Ayresleigh Rowland and Laura Bartos.

The CSC will be making several transitions in the upcoming year. We hope to welcome a new Director over the summer and have plans to undergo some programmatic transitions that will deepen the level of community engagement activities on campus and bring more synergy to our existing efforts. We look forward to sharing and openly discussing these changes in the upcoming academic year.

Below are some highlights from the month of April--a very busy month! There are some immediate opportunities happening before finals (A Place at the Table film screning on Thursday May 2 and others). See details about those opportunities and community-sponsored volunteer opportunitites available (see links further below under the red headings).

This will be the last issue of CSC News until September 2013. Have a great summer!

CSC

April Highlights
U Penn Urban Nutrition Initiative Brownbag and Lecture--April 9

The CSC's Community Based Learning Advisory Board and the JHU Center for Livable Future hosted a successful day of events featuring invited guests Mary Summers and Jarrett Stein from The University of Pennsylvania's Urban Nutriton Initiative. Around 14 faculty and staff from across the university attended a noon brownbag session to discuss lessons learned from their academically-driven school-based nutrition programming. The lecture that followed in the afternoon drew in students, faculty, staff from Homewood as well as the Medical Campus, Baltimore City government representatives, and attendees from other universities. We hope to keep in touch with Mary and Jarrett to continue to learn from each other's work.

Alternative Spring Weekend--April 19th-21st

The CSC hosted its second Alternative Weekend and final Alternative Break program for the year, focused on Environmental Justice and Urban Environmental Stewardship. The students who participated in the program went on a Toxic Tour of Baltimore led by Glenn Ross, attended the launch of the Druid Hill Park Passport by the Baltimore Green Map, planted trees with Blue Water Baltimore, and attended a walking tour of Federal Hill Park with local author Ned Tillman. The weekend was a great precursor to JHU's Earth Week, April 22nd-26th. For more information about the Alternative Break schedule for 2013-2014, please contact Kirsten Bishop at kbishop@jhu.edu

Mayor's Spring Clean-up & Hampden Elementary Middle Painting Project--April 20th and 21st

A group of 50 students participated in various clean-up and improvement projects throughout Baltimore. For the Mayor's Spring Clean-up, the CSC worked with Central Baltimore Partnership on clean-ups in the following neighborhoods: Abell, Charles Village, and Greenmount West. On Sunday, April 21st, Beta Theta Pi and Alpha Phi partnered for a painting project at Hampden Elementary Middle School. Thank you to our wonderful volunteers for their efforts at both projects!

SAB 2013-2014 Board Announced
The Student Advocacy Board has selected a dedicated and enthusiastic group of members for the 2013-2014 school year. Please welcome the new members to the SAB team and they look forward to working with you in the Fall!
| | | |
| --- | --- | --- |
| Alex Brown | Giselle Lai | Ariel Rosen |
| Rohini Chakravarthy | Imoni McCorvey | Hudson Van Slooten |
| Angelo Cruz | Nina Mermelstein | Mary Catherine Wallace |
| Chumin Gao | Stephanie Ng | Hon-Wai Wong |
| Nina Henage | Jenny Park | Christine Yu |
| Alice Huang | Vicky Plestis | |
| Sarah Jabour | Rachel Riegelhaupt | |
| Charlotte James | Angela Roller | |
CSC Award Winners--Award Ceremony April 23 (Student Life Leadership Award Reception)
Urban Education: Neena Abraham (Individual); Community School Initiative (Student Group)

Urban Health: Xixi Xu (Individual); CRASH (Student Group)

Unsung Hero Award: Zachary Athing; Krishna Patel

Baltimore Award: Adam Gross (Individual); Meera Ramakrishnan (Individual);
Waverly Tutorial Student Initiative (Group)

Community Engaged Student Scholar Award (Graduate Students Only):Wei-Ting Chen

Student Advocacy Board Award: Bootup Baltimore

The Crenson-Hertz Award for Community Based Learning and Participatory Research:
Lisa Folda, Lecturer and Academic Advisor, Undergraduate Program in Public Health Studies

Volunteer Opportunities and Events!

Opportunities Sponsored by Area Non-Profits: Here you will find the upcoming local community opportunities and events. (Greater Homewood's Day to Play, Walk like MADD's MADD Dash, Moveable Feast's Ride for the Feast, HIV Testing Day, a JHU Professional Clothing Drive and more!) Read More

CSC Groups' Events & Opportunities Page: These are opportunities offered by some of our 65 student organizations including a screening of A Place at the Table Film and Dinner, an annual Peace Festival, and some requests for help at Blue Jays Perch and with the Incentive Mentoring Program. Read More

Note to CSC Group Leaders:
Please Click Here for important end of semester dates and group information.
Orientation Opportunities:
Student Life is currently seeking applications from folks who want to be small-group mentors (Peer Ambassadors) for first year students, and more information and the application are available here: http://web.jhu.edu/orientation/staff.html
Also, students may move in to the residence halls early and volunteer to represent their student group while staffing move-in on August 28th and 29th. More information about volunteering for move-in is also available at their website:
Applications for the Peer Ambassador program are due to Catherine Rinaldo by midnight on Wednesday. http://web.jhu.edu/orientation/staff.html

CSC 101
This will give you an overview of who we are, where we are, and what we do.
Read More


---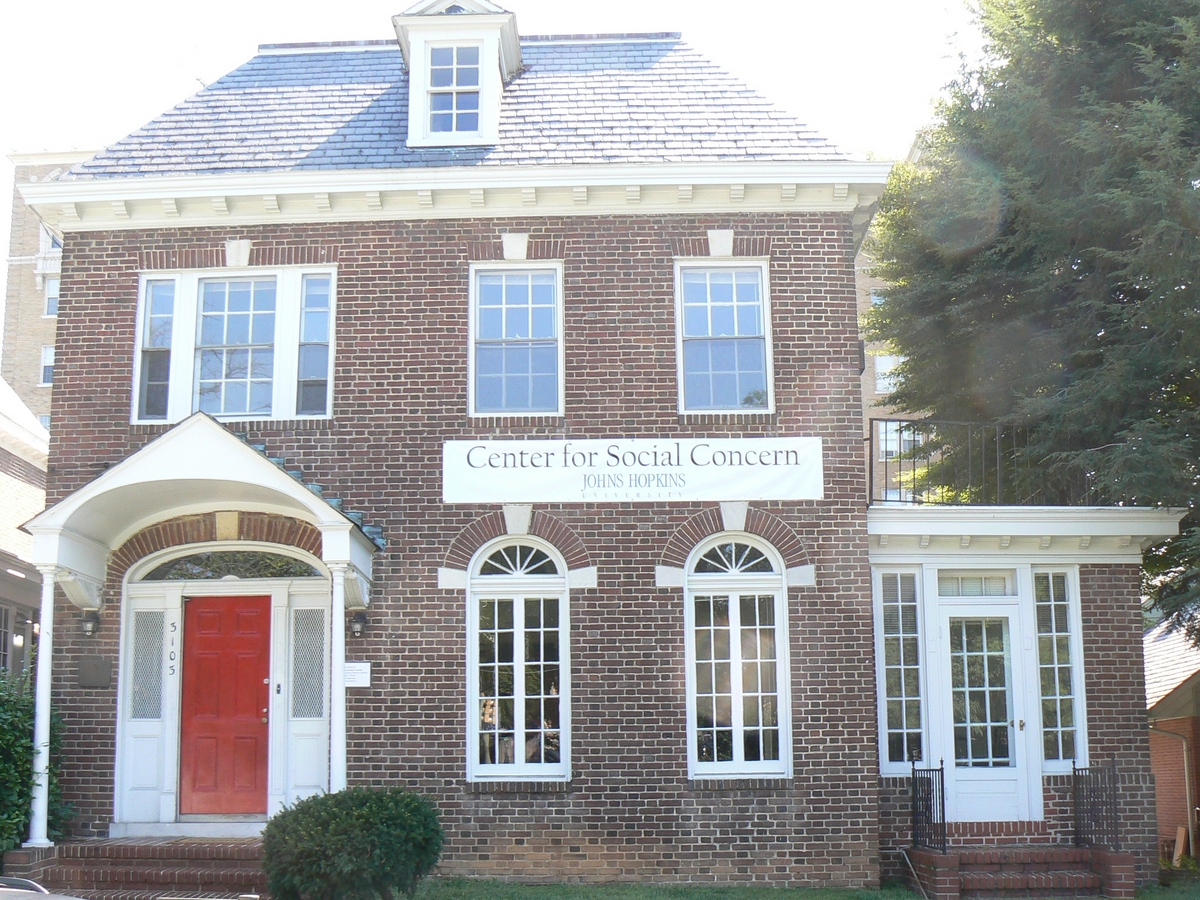 CSC's Hours
Office hours are Monday through Friday 8:30 a.m. to 5:00 p.m.