Happy Holidays! Shop Now and Save 15% on Our Entire Selection of Holiday Photo Cards.
Shop www.sosweetstationery.com now and Get 15% Off your entire order of Holiday Photo Cards
** Enter code Sweet15Holiday during checkout to receive 15% off **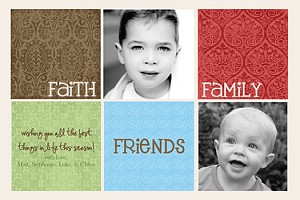 Spread some Holiday cheer this season with our adorable and unique selection of Holiday Cards. Our Holiday Photo Cards are a great way to wish friends and family a Happy Holiday Season and come in a wide variety of colors and styles. All of our Holiday Photo Cards can be personalized with your favorite family photo, name(s) and holiday message and will serve as a family keepsake for years to come.
Stay Connected This Holiday Season!
So Sweet Stationery is hip to the social networking scene! You can find us on Facebook & Twitter and follow our So Sweet Blog.
www.sosweetstationery.com