DO-IT-YOURSELF TAN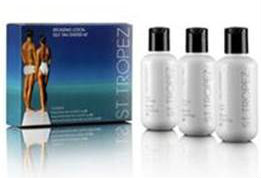 To get that vibrant and controlled golden, flawless glow all over, use what the spas do. Do-it-yourself with this great product (and avoid baking in the sun, however tempting it may feel after our endless !!**! winter).



Bronze the safe way with a self tanner, because it's about more than looking healthy. The St Tropez Starter Kit comes with a multi-use tan optimizing polisher and moisturizer to prep the skin and keep you "looking gorgeous for longer."
The Glow Look
"Tanned skin as a starting point gives that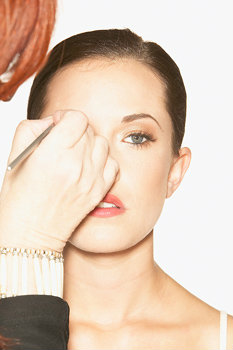 deeper darker coverage that helps our skin look better —especially as we get older. But don't avoid makeup even if you're going for the glow—makeup smoothes out the complexion to give a finished look."
Book a Spring Makeup Makeover, restock your Jane Iredales... and pick up something nice for any Moms in your life—or you. Info—
www.gracemakeup.com
Tan Gradually with Grace
"I'm liking the Gradual Tan for almost everyone who wants a bit of skin colour. The best thing is it multi-tasks as an anti-aging cream. St Tropez tanning moisturizer is designed to firm and visibly fill in fine lines and wrinkles—so you get a natural bronze glow with benefits." (Face and body versions available.
)
"My wrapup message this summer is don't trust the sun—unless you're wearing lots of spf." (Such as Jane Iredale broad spectrum UVA and UVB protection of SPF 20.)
Ready for Mother's Day?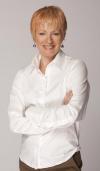 To look your best on Mom's Day or to order a gift certificate or make an appointment for someone special (Mother/Daughter date?) email deborah@gracemakeup.com or call
on 416 699 3354.



Forward this message to a friend
SHOULD YOU WEAR MAKEUP?
Yes, says a
survey of UK employers
... and how different can they be from Canadian employers, clients, etc.? Fully one quarter of those surveyed said they were more likely to give a job to women in makeup than women without.



Pop Colours
"If you missed me on the Global TV Morning Show on April 17 talking about makeup tips that work if you're over 40...
this year, it's all about a pop of colour.

Choose one only...
sexy eyeshadow

or hot coloured lips
Pick pink for lips if you're a cool colours type (ask Deborah or make an appt to find out) and coral if you're warm.

PICKING COLOURS
Dressing for your colours determines ideal makeup choices and makes it easy to make best clothes picks, too. It can be transforming, feels right, and so do you.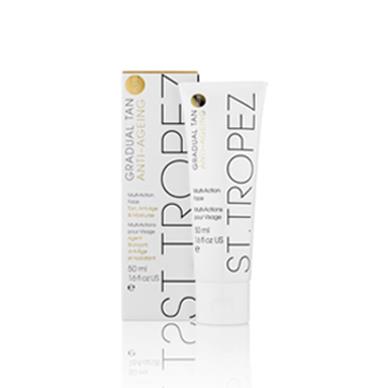 CALL DEBORAH W QUESTIONS OR TO
MAKE YOUR APPT