Meds for your skin
This company was founded on the principle that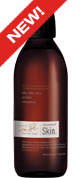 "It's what's inside that matters and because I think that's so key, I'm introducing these skin supplements to my clients, my contacts, and the people who trust me to make them look good in front of the camera and off ..." says Deborah Williams, founder of GRACE Makeup for Midlife.
"So if you want to feel well and keep your skin healthy from the inside out... let me know and I'll order AscentaSkin for you—with luteins, Vitamin D, omega-3 fatty acids... and a lot more."
---

Sunshine & sunscreens—from the Australian perspective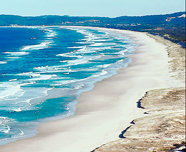 Simply Zinc Sun Whip
Cutting edge products based on Australian research and innovation has given us a great sunscreen that goes above and beyond what's usually offered in your local drug store. Meet your skin's need for good sun protection. Sun Whip will change how you view zinc oxide based sunscreens.

With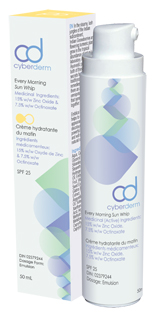 organic zinc oxide, and anti-oxidants including olive oil to protect you from UVA and UVB and the addition of tetrapeptides, this is an anti-aging sunscreen. It is also great for sensitive skin. With a cashmere matte finish it's ideal to use every morning on face,neck, chest and hands/great for young and mature skin for daily protection.

Choose from Simply Zinc Sun Whip or Every Morning Sun Whip to keep your sun exposure
on the safe side.
Place your order!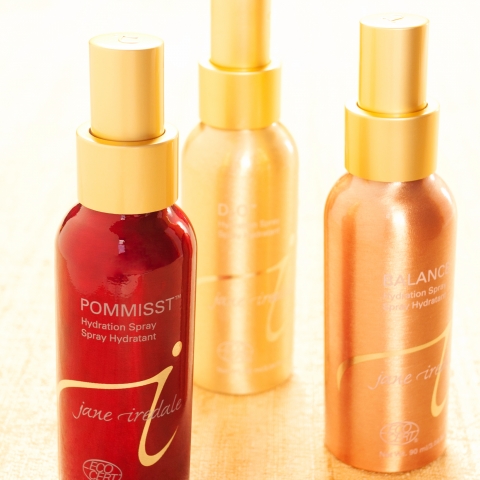 Try the latest Jane Iredales to feel refreshed and dewy, The Pommisst Hydration Spray is made with pommegranate extract, a powerful antioxidant, and was awarded Ecocert's Natural and Organic Certification. Info on this and Sun Whip—
just ask
!
www.gracemakeup.com
"Makeup makes you look more professional—surveys show this to be true."
(re P & G's Survey/2011)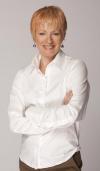 email
deborah@gracemakeup.com or call 416 699 3354.
CALL DEBORAH WITH QUESTIONS ABOUT YOUR MAKEUP CHOICES AND WHAT'S NEW AND HOT FOR SPRING LOOKS, EVEN IF YOU DON'T HAVE TIME TO COME IN FOR A VISIT.
www.gracemakeup.com
Please forward this message to a friend

Are the eyes smudgy and smoky or sleek for spring and summer 2014? Ask the makeup expert—

Deborah says: "Eyeliner is graphic
. And shimmer and smudges are also big (see pix in
Glamour
from Fashion Week).

"I have the exact right product in the Jelly Jar Gel Eyeliner from Jane Iredale (with matching angled brush)--so you're on trend and your eyes look lovely."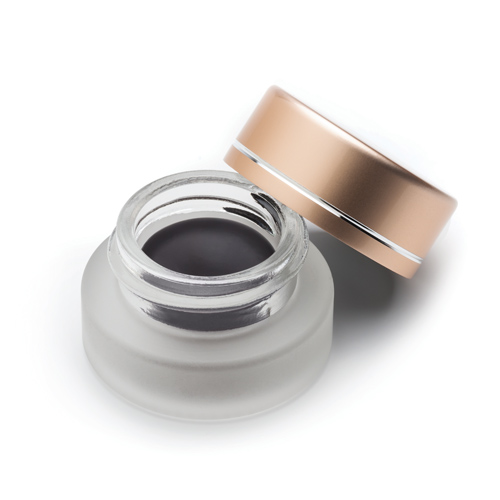 "See me if you'd like to see which look suits you best—Midlife Makeup and runway trends are not always interchangeable... but making your look current might be a timely professional move."
Sometimes a new look opens the way to a new vision—and spring has sprung, despite evidence to the contrary.
EYE MAKEUP TIP FROM GRACE
"To get that nice smudged effect and make it work for the slightly more experienced eye (than may be found on the average runway), I suggest you use the Jelly Jar Gel EyeLiner and not only because I carry it...

"This new eyeliner is not only great for clean lines, but you can smudge them, which gives you that smoky modern look. This is a very age-friendly technique."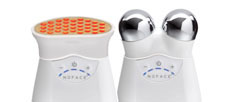 NUFACE TRINITY
HAS LAUNCHED
Grace Makeup believes in easy to use at home non-invasive technologies and NuFace fits that philosophy. The same microcurrent technology as the NuFace Advanced, but now you can use the new Trinity Wrinkle Reducer attachment. New Red and Infrared Light Therapy reduces the appearance of fine lines and wrinkles. This technology increases (at a cellular level) the collagen and elastic fibers present in the skin, says NuFace.

For a demonstration, further info on what it can do, or to order, please contact Deborah @ Grace Makeup.
Email
or call.
---
416
699 3354