SEASONAL TIPS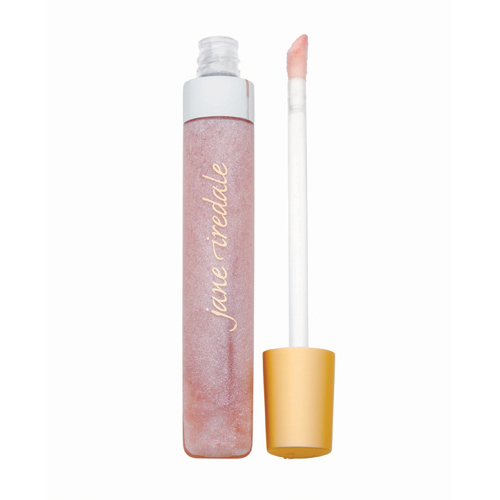 It's time/almost to rev up and have fun as party/social season gets going. "Top trends this season," says Deborah, "according to Elle, are glimmering lids and luscious lips, boyish looks, matching eyes and nails, or red vs pink lipstick. I beg to differ on the boyish looks, bu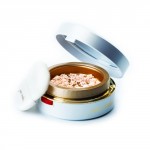 t to each 'his' own."

Festive Offer
"I say go with pink and the Snow Berry Lip Gloss and pair it with pearls... the Triple Pearl Powder from Jane Iredale and Snow Berry Lip Gloss are my special festive offer this season."
Sheer and Clear
This beautiful sheer, clear Snow Berry pink lip gloss with sparkly snowflakes running through (top pic) is made for feeling festive and putting on a glow. If pink's not for you (ask Deborah for a color chart of what suits you best), it also comes in the popular Iced Mocha and Beach Plum, another hot favorite, or order any lip gloss for the offer.
Kisses and Mistletoe
"Snow Berry is also considered an anti-aging makeup, which Iredale is doing more of and I'm featuring more often, as my 30+ clients like the effect," Deborah says.

It's lusciously creamy on the lips and contains moringa butter and avocado oil to condition and moisturize. No more winter dryness—your lips are nourished and quenched. Lasts ages and contains no petroleum products, of course.

Normally $107.50 for both, but GRACE has them on specially for clients and friends @ $91 for lip gloss and pearl powder.
Place your order!
Jammed with Pearls


Mother of pearl extract, powder and pearl extract work together in this delightful-to-touch Triple Pearl Powder that gives a finished pearleascent look that illuminates while it brightens. Apply over your mineral foundation—still the one everyone chooses the most.

Anti-Aging Triple Pearl Makeup
Like the lip gloss, this anti-aging makeup also enhances and conditions. Pearl powder is a natural exfoliate with anti-aging benefits and pearl extract is used to restore hydration levels "You can really see the softness it creates on top of your makeup. I see the difference right away. My clients are amazed when I put it on half the face to show. It's immediate. So look great. Try it!"
Restock your Jane Iredales and fill up on stocking stuffers... pick up something extra nice for the nice people in your life. Info—
www.gracemakeup.com
"Look Flawless. Wear Makeup."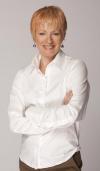 To look your best for the party season or the office do—or that job interview or client meeting... or to order a gift certificate for someone special
email
deborah@gracemakeup.com or call 416 699 3354.
CALL DEBORAH W QUESTIONS ABOUT YOUR MAKEUP CHOICES, EVEN IF YOU DON'T HAVE TIME TO COME IN.
UNTIL NEXT TIME:
"And stay tuned for the next issue—Anti-Aging from GRACE Makeup. In the meantime, phone or make an appt before the rush if you need help looking spiffy—but if I don't see you, the very best of the season to you and your loved ones, and have a happy one." Deborah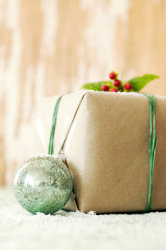 www.gracemakeup.com
Please forward this message to a friend
Vogue says pink, or red, or ... What's your best color for foundation, lips, cheeks, eyes?
Ask the expert
...


If you have blue eyes, best not to use blue eye makeup, says
Vogue UK
.
However, Deborah says:
"It depends on what you're wearing and how you like to look. Generally, for blue eyes, I recommend and use a warm or cool taupe, depending on your undertone. This makes your blue eyes truly pop!"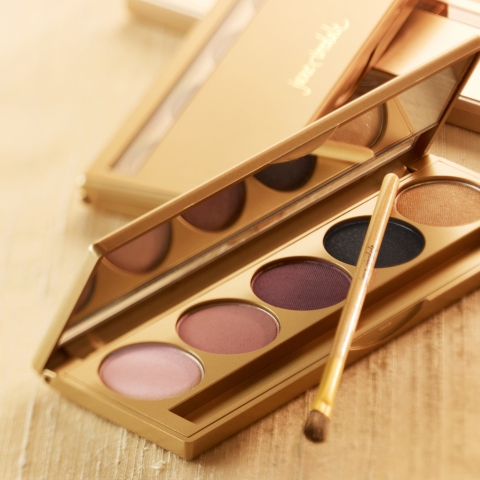 So it's still all about pops of color this season, but which will work for you?
Find out and transform how you look and feel—book in time for the festivities.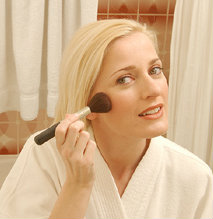 HOW TO FLUFF—TIP FOR WHERE AND HOW TO FLUFF ON YOUR POWDER FOR BEST RESULTS—
Deborah says, "Dip the brush, and fluff on cheekbones on either side, and then the rest of your face. This concentrates powder on the cheek and cheek bone area. (With Triple Pearl, you can use all over as it smooths and brightens.)"

IT'S ALL ABOUT THE EYES
What do you need to show off beautiful eyes? The stocking stuffer you'll want to buy for yourself first.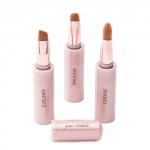 The unique pretty-in-pink
SNAPPY BRUSH WAND
comes with three interchangeable magnetic brush heads to make creating a perfect eye easy. The Jane Iredale Crease Brush, Smudge Brush, and Eye Liner Brush makes building any look from natural to sexy dramatic simple. Snap on the brush head and switch. Make it yours (or your best friend's, assistant's or your mom's). Please
Email
or call.
416 699 3354
Happy Everything!