News from the GRACE studio
Hot winter looks
A big makeup trend this winter is English Rose (according to Elle/UK and other fashion mags)—which may have something to do with the focus on London and all things Brit re The Olympics and the Queen's Jubilee—but strong lips and colours are as hot as ever, and so is the power of light, particularly if you're starting to feel age-challenged...


Go Luminous
"Winter and the holidays means light and sparkle," says Deborah, who has been so busy making up the network personalities you're watching on TV that squeezing in as many GRACE events as usual has been tricky.

"But this also means I must be up-to-date and always on top of the tricks to make everyone shine, and I like to pass the latest on as tips. To look your best over the holiday season, I'm recommending light and pearls (and tan... see below). Reflecting light helps with a soft focus effect and that gives a boost to the complexion of almost anyone over 30."

THE PEARL EFFECT
Triple Pearl Powder from Jane Iredale is great to fluff on top of mineral foundation. Dust it on the temples, cheeks, and brow bones for the full impact of this product made with mother of pearl extract. It gives your skin (and you) a luxury look and provides a finishing touch so your face has radiance and glow in the same way as pearl necklaces and earrings will enhance your complexion.

ASK SANTA FOR PEARLS UNDER YOUR TREE OR SPLURGE & TREAT YOURSELF: $79.50


SVELTE AND SUN-KISSED
To get that sun-kissed honey look all year round, especially if you're going sleeveless or exposing more of yourself this holiday season in party clothes, says Deborah, "try the St. Tropez Naturals Self Tanner." Holiday special: St. Tropez is normally $80 but selling now for $54.

"It's great on arms (and wherever) you want your skin to look sun-kissed and svelte."

To order the St. Tropez Naturals Self Tanner (or any other products from Jane Iredale) contact GRACE.

Anti-Aging Makeup:
A recent poll by Prevention magazine showed that a surprising +30% of respondents said they hadn't "changed a thing about their beauty routine in more than 10 years." Deborah says many women fit this demographic.

Youth and smooth intersect
"Skin care becomes even more important as we get older. Of course, use the mandatory SPF and moisture. But many lines of makeup have a primer that readies your skin for the foundation and Jane Iredale's Smooth Affair is one of these. I recommend it for the anti-aging value. The way to use it is gently and lightly. Slapping on layers of foundation ages you. The foundation creeps into fine lines and crevasses (sorry/wrinkles!). When it settles, it adds to your age instead of having the opposite effect. Using a primer like Smooth Affair helps to avoid this." Buy it from GRACE online.

Color matching foundation is also key to a youthful look, but to do this effectively you may need a visit to your friendly makeup artist... (Just saying.)

---
For more information see
www.gracemakeup.com
Contact Deborah of GRACE at 416 699 3354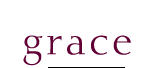 BRUSHING UP
WITH GRACE—
FOR THE HOLIDAYS

Do you know what's in your makeup bag and how to use it to look your best?

Because most women don't and it's so easy to forget application tips/especially how to look your best when the hols roll round— Deborah offers Brushing Up with GRACE for both existing and new clients.

MAKEUP BAG CLEANUP
Deborah will run through what's in your makeup bag and advise on what should be—and if you've been to see her before— brushup on all the tips and tricks you may have forgotten between appointments.

If you're a new client, please bring your makeup bag, too—learn how to enhance your look in a few simple, quick steps.



THE GRACE MAKEUP MONTHLY TIP:
"A lot of women (including me) use self-tanner on their décolletage and arms all year —you'd be surprised—and amazed at how much it does to make your skin look radiant.

"A little tan goes a long way to make your skin look firmer. And using the self-tan means you're not doing damage to your skin."


GRACE GIFT CERTIFICATES ARE A GRACIOUS GESTURE— FOR ANY OCCASION
Surprise your friends, colleagues, or relatives—or drop a gentle hint to your significant other (or Santa) and book your holiday season makeover, lesson or Brushing Up with GRACE session— to be sure you make the impact you intend.


















Art Tour in France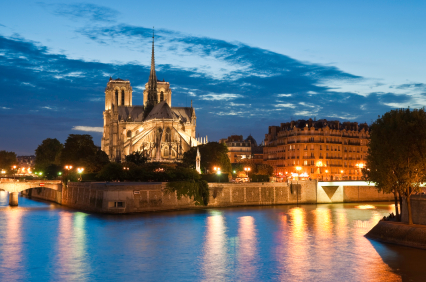 If you're looking for something wonderful to do next year, consider a painting holiday in France "In the Footsteps of the Impressionists" with well-known Plein Air Painter David Sharpe, A.C.A., O.P.A.S. You'll visit Paris, Giverny (Monet's home), Van Gogh's village and painting sites, the D'Orsay Museum, plus much more. Bring your sketchbook.

The dates are Sept. 25 to October 5 for what sounds like the opportunity and trip of a lifetime. As a special prelude to the tour, David will offer four "Headstart E Lessons" starting in May/once a month. These valuable painting lessons will form part of the Landscape Basics, which David will be covering in France.
---
Happy Holidays from
Deborah
at GRACE!
416 699 3354








see www.gracemakeup.com for more information