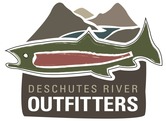 Summer in
Central Oregon
is a blast. We have it all. Great fishing, mountain biking, amazing brew pubs and local beers, even golf (I rather fish, but hey). Basically if it is an outdoor activity we have it.
Want to stand up paddle board around town, hit up great food, and see some killer
bands
to top it off? Then go fish the next day. Come on and come play. That is why we live here. If you need suggestions for a fun filled weekend, hit us up, we are happy to be the weekend party captain fun vacation planning department.
Check for places to stay and great
specials.

follow us on....
Caddis Hatch Building, Summer Ramping Up........

Trout Report
Salmon Fly and Golden Stone hatch is all but over. Still adults present up around Warm Springs and finding fish willing to eat the big dries, but not quite full throttle, wide open bite. Probably a week left including a little bonus round. Maybe? Below Trout Creek it is pretty much in the bonus round stage of the Salmon Fly Hatch. Not a lot or any adults, but still some fish that remember and are willing. This will be over any day if not as you read this.
With the end of the annual big bug fest comes the summer time transition into caddis. We are right there. With warm weather comes great caddis hatches. Good numbers of Pale Morning Duns and some Little Yellow Sallies in the mix as well. We hit some nice Green Drake Hatches during the mixed rain a week or so ago. Lucky us. Green Drake, as sporadic and unpredictable as they are to hit ( really you just stumble into em), is pretty much over.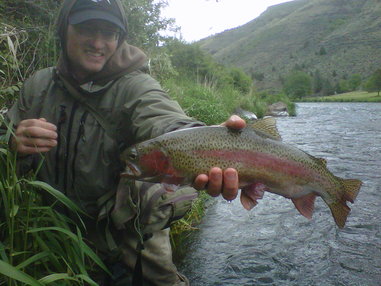 Summer is caddis time. Stock up on E/C Caddis, X-Caddis, Elk Hairs,
Silvey Caddis Poopahs,
Wilcox Ac Caddis
, for example. Snoop along the banks looking for fish working mid -mornings. If you can''t find noses poking up, hit the riffles with a dry and a drop or straight up indicator rig and worm some fish up. Evening shade sessions can be magical. The temps cool and the shade lines creep all the way across the river. The trout that have been laid up through the heat of the day start coming out and strapping on the feed bag. Summer time on the Deschutes, it's a beautiful thing.
Cast Ahead
Summer is just starting. As we slide into steady warm days the fishing and caddis will improve. As the Salmon fly and Golden Stones wrap up in the Warm Springs area the fish will switch gears and dial in even more to the caddis and PMDs. The warmer and more importantly for dry fly action, calmer lees wind filled days, will be some of the best days of the year. Nice weather, sipping fish and dry fly action. Really looking forward to it and hope you can join us on a single or multi-day adventure.
Steelhead will start blipping on the radar late July and August. They''ll be here before you know it. Fall Steelhead is filling in. It is never to early to look at the steelhead schedule, or think about chrome. Keep your fingers crossed for a good return.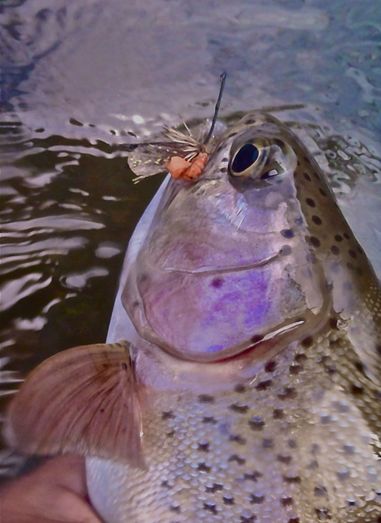 Last Cast
I know we are bias to the Deschutes. It is a second home, this time of year we spend more nights under the stars in the canyon than under a roof. But it truly is a magical place. A summer time multi-day trip is t a great way to spend a summer vacation. Camping, fishing, spending time with friends and family, while shutting the cell phone off and being present while immersed in the canyon can really rejuvenate a person. Highly recommended.
Hope you have a great summer and get a chance to get out and enjoy it. As always, we are happy to help plan a trip or answer any fishing questions. Check the site for
fishing reports
, river levels,
blog
, videos, and pictures. Thanks again and have fun on the river.
Tight Lines,
Mike Boyd
Deschutes River Outfitters
www.deschutesoutfitters.com