Project RENEW Quarterly Newsletter March 2013 Issue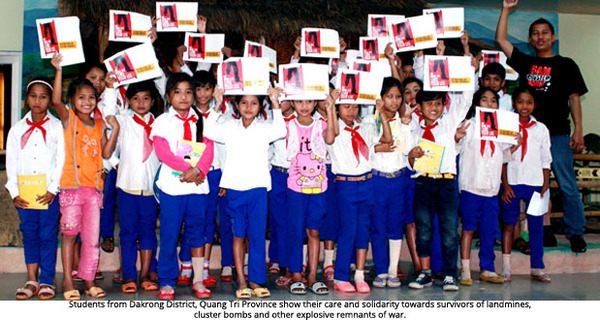 Dear Friends,

The first three months of 2013 have passed by with good news for us who work in the field of humanitarian mine action. No UXO accidents had occurred during this period.

With this newsletter issue, we would like to highlight some of our continued operations towards making Quang Tri safe from landmines, cluster bombs and other explosive remnants and helping affected communities better their living conditions.

We love getting your feedback -- we appreciate your comments and suggestions -- and thank you all for your continued support.

Best regards,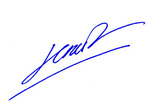 Coordination Manager
Project RENEW
After UXO clearance operations - what are the results later?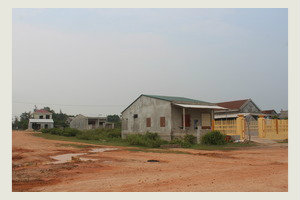 At RENEW, in addition to quick response to remove immediate threats to people's safety, our clearance priority is on making the land safe so people can live their lives without fear, and to help them implement development projects that will improve their livelihoods. The RENEW team from time to time goes back to review the impact of our clearance operations, to see how our work has contributed to these affected communities.

Communal grow houses protect, nurture mushroom cultivation - helping UXO-affected communities reduce poverty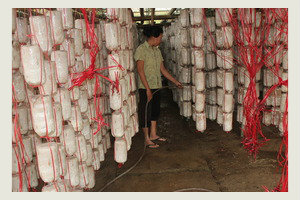 Cam Lo, Quang Tri (22 March 22, 2013) – Nguyen Thi Ty, a 46-year-old mother of four, woke up early this morning because today was her day to work at the Project RENEW/HDI communal grow house. Arriving at the Mushroom Center, Ty and her co-worker spent a couple of the first hours picking fresh oyster mushrooms that had matured and emerged from thousands of plastic cylindrical bags hanging from beams inside the facility. The mushrooms would be sold at the local market, to be taken home to family kitchens where they would later be cooked as part of healthy family meals.

In Quang Tri, a phone call spurs action to quickly remove UXO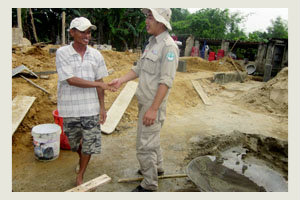 Cam Thanh Commune, Cam Lo District (26 March 2013) – A telephone call from an elderly man in Phu Ngan Village, to report a UXO sighting to RENEW's hotline number, resulted in two items of dangerous UXO being safely removed from the foundation of his new house.
Villager Nguyen Dinh Loi was working with local bricklayers to build the new house when they suddenly discovered wartime munitions while digging the foundation.


We thank our donors and partners